The nutrition that a baby receives of the first six months of life is going to be essential for optimal results. Some children can't be breastfed for several reasons and the use of baby formula is required to ensure optimal nourishment in those cases.
We are going to be talking about the different types of baby formula and we will suggest one of the best available options. Keep in mind that there are many types of baby formula and brands to choose from, but we are going to be mentioning those that seem to stand out the most when it comes to formula.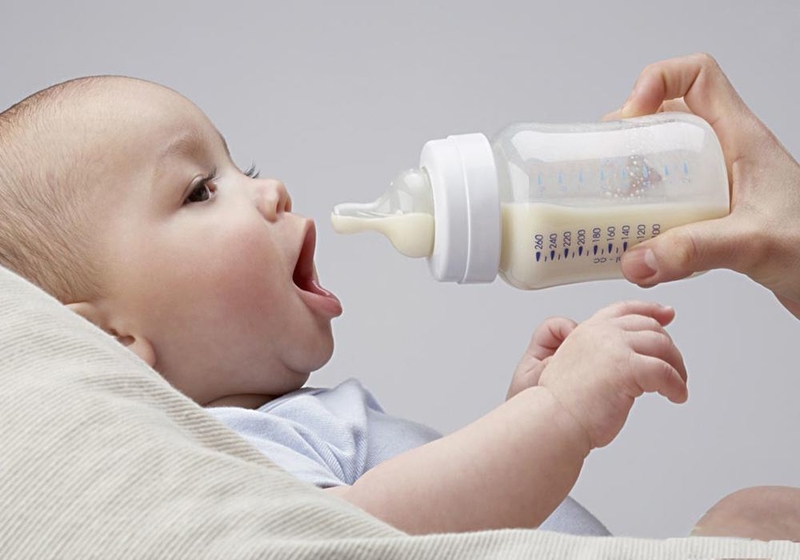 Source
Types of baby formula
There are several types of baby formula that contain similar ingredients, but they have specific differences that ensure an ideal type of dietary contents for a baby depending on several factors.
Organic baby formula
This is a very popular choice due to the use of products that don't include pesticides, growth hormones or any kind of antibiotics. This is a popular choice for many parents.
Milk-based formula
This is a great option that your baby is going to find very tasty, but it's not an ideal choice for babies that have lactose intolerance. This is often the most tasteful formula and most babies are not going to have any issues with this type of milk-based product.
Hydrolyzed baby formula
This is an excellent choice for people who have to deal with a child that suffers from allergies. The downside is that it is a more expensive option, but it provides excellent nourishment for babies who need a lighter formula that is easier to digest and very nutritious.
Special formula
This kind of formula is more likely to be given to children who are born with low weight and for those who are lactose intolerant. This type of formula is also a more expensive option than regular formula, but it is essential for some babies who are unable to consume standard formula.
Things to consider when buying any baby formula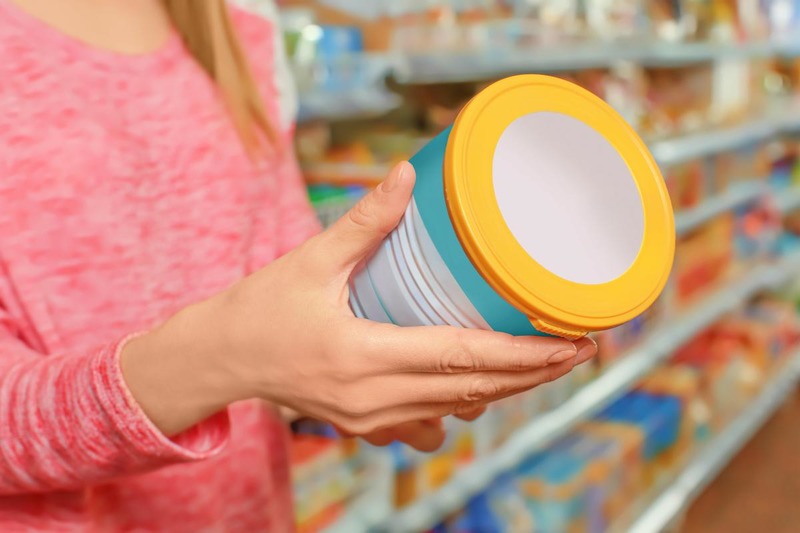 It's always a good idea to take your time and to consider several things when you are making the decision to buy any formula. Some brands are more popular than others, but the one thing you want is to ensure that the formula you choose is known for being of good quality.
The good news is that finding this kind of information online is quite easy as most websites feature product reviews from past customers. This is a great way for you to hear the opinions of others regarding any specific product.
Some excellent baby formula brand choices include:
Holle Formula
Earth's Best
Enfamil
Kirkland
Gerber
Nestle
Abbott
A very reliable option
After considering many factors in terms of the nutritional value of baby formula brands, it seems like the most recommended is Holle Formula. This product comes in different presentations and it has a truly outstanding value as far as nutrition goes.
Every ingredient is carefully selected with biodynamic farming for the milk and organic farming for other key ingredients such as whey powder and several vegetable oils. This is top quality formula that provides a child with many nutrients.
Another advantage of this particular formula is that it comes from a heavily regulated manufacturer that ensures the highest quality in every product they make. This is another reason why we are recommending it as a top pick, but you can always conduct your own research to see if you can find even better options.
Allergic reactions and formula
The subject of allergic reactions to formula is one that has been touched by many pediatricians. Sometimes parents don't get to know their child is allergic to something until they have already ingested that specific food. Allergy tests are pretty easy to conduct, but some people find out about allergies when feeding their babies and this is usually a situation that requires medical attention.
Choosing formula that is easy to obtain
You want to make sure that you choose a formula that is easily obtained when purchasing online. This is not only important for the baby, but also due to the existing crisis that requires social distancing. This means that going shopping is no longer the best option, but online shopping is a very safe and reliable option. Choosing the best baby formula and purchasing it online has never been easier.
A pediatrician should always give you final approval
Your child's pediatrician should always approve the nutrition you are providing to your child. This is not something to take lightly and there are several tests that need to be taken in order to ensure that optimal nourishment is given to an infant.
If the pediatrician green lights the use of any specific formula you choose, it's important to make sure that you always notify any changes you decide to make in your child's diet. This is especially important when you are switching formula brands.
The best from Japan
The website that offer Holle Formula is called thebestfromjapan.com and it offers an excellent number of products for parents who want the best for their babies. Anyone can find every item they could ever need for their babies and to ensure their comfort.
The best thing about this site is that they have a very robust catalog and their website is easy to use with a seamless purchasing process.
To sum up, the most important factors include:
The lactose tolerance of the baby
The weight of the baby
The birth conditions of the baby
The availability of the mother for breastfeeding
The approval of your child's pediatrician


Final thoughts
The best baby formula is no something that is going to be universally the same for each child. There are many factors to take into account, but a healthy baby should be able to drink quality baby formula without issues. Even if a baby is healthy, it's always advised for the parents to consult with a pediatrician before they make any nutritional decisions for their baby.