So you finally got your crush or someone you like to give you his number. You go, girl! But here comes the problem. It is time to charm him over text. Your long blonde hair, beautiful eyes, or heavenly smell is not there to do the charming for you this time. In this case, it feels like your charm and allure are judged entirely by how and what you text. It is also very hard to capture all the guy's attention through text. Sounds scary, right? Worry not, though.
The Internet has several articles that give guidelines on how to flirt with a guy over text. However, most of these do not offer important ideas on things to text about. Here is the good news; in this outline, we provide you with foolproof tips, which are a sure way to get that attention you are craving for from your crush.
Flirting is a woman's trade, one must keep in practice.
- Charlotte Bronte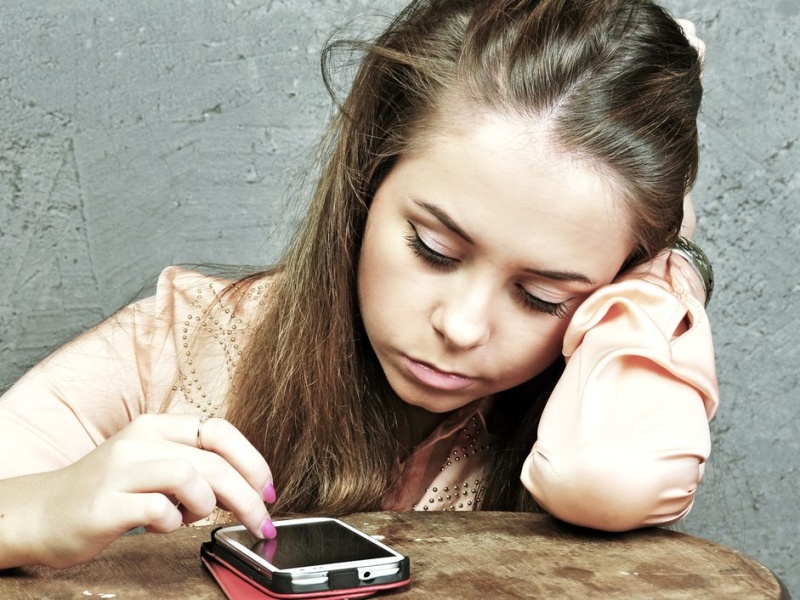 Source
When done right, flirty text messages can offer a great platform to add some fun and excitement to the relationship. However, this is your crush; you do not want to appear too easy. It does not look too good when it seems like you are the only one doing the flirting. Have fun flirting with a guy by always making it look like he is the one trying to seduce you or woo you.

So, how do you remain charming, witty, flirty, and playful throughout the entire texting session? We have compiled a list of 20+ ways how to text a guy you like. Keep these simple "rules" in mind the next time you want to flirt with a guy and watch him fall head over heels for you.
1. Text him first
Are you thinking of sending flirty texts for him? What is the need to stay there and wait on him to text you first? The truth is that he might not be as hung up on you as you are on him. For this reason, waiting for him to text you first might not be happening anytime soon. It's harsh, but that's the reality! After all, we are past the era where you worry about coming off as a needy girl.
If you like him, then do not shy away from sending that sweet little text to his phone's inbox or on snapchat.
2. Not the usual boring "hi"!
So what kind of response do you expect if you send a plain "Hi"? Obviously, you will also receive a "Hi". Go out of your way and use more interesting and funny ways to say hello. Not only will you capture his attention, but you will also have paved the way for an interesting follow-up conversation.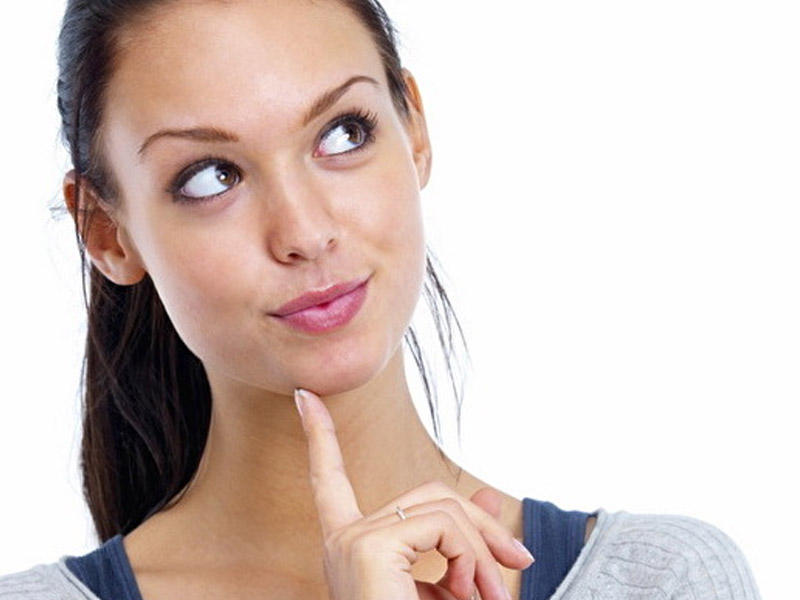 Source
Remember that you are not restricted to his inbox only. You can try these examples of flirty text messages for him on snapchat:
I have just seen your snap; it is hilarious.
Math class must have been boring; I saw you sleeping.
If it is in the morning, then you can send flirty good morning texts to your guy. For example, "Good morning, sunshine."
3. Keep it brief and sweet
Who wants to read a ten-page essay? You are trying to be flirty, not send your crush to sleep! Make sure that your texts are short and positive. Also, do not tell him everything. Guys love mysterious girls. Leave him wondering and wanting more.
4. Try texting him at night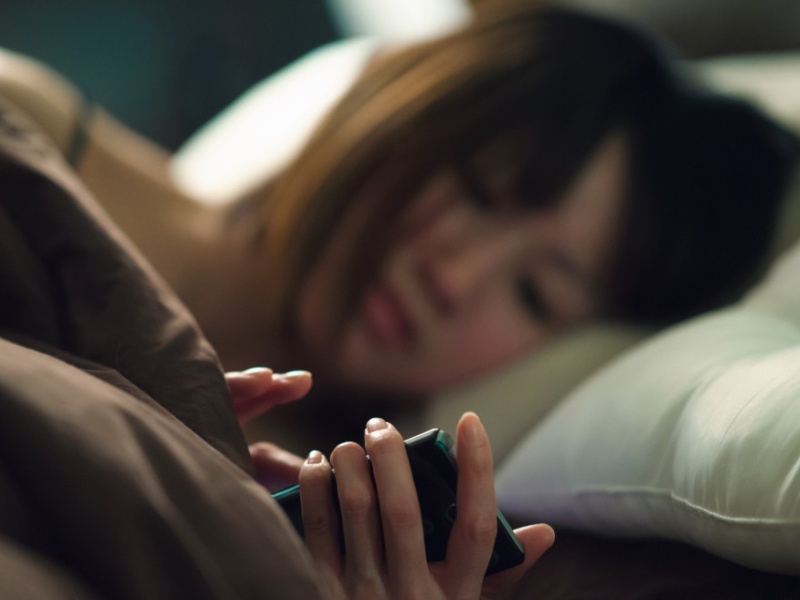 Source
When talking to your crush, it is never advisable to send flirty text messages to him at two in the afternoon. It is an almost sure way of not receiving a reply. You want to text him when he is relaxed, and then he can give you all the attention. There is something about texting at night that portrays a sense of intimacy and opens up an opportunity for flirting.

5. Let him know that you are thinking of him
Telling a guy that you are thinking about him, or you at least remembered him is a major compliment. It is an excellent way to instantly boost his ego and make him warm up towards you. This way, he will try harder to capture your attention, and will also start thinking about you too. What a win!
Here is an example:
I just remembered the joke you made today about giraffes; I can't stop laughing.
6. Lots and lots of winks and smiley faces
One major tip to flirt through text is using several smiley faces and winks. This way, you will let your crush know that you are enjoying talking to him. Besides, constant winking makes even a simple text sound sexy and flirty. Along with the smileys and winks, add other cute stuff like lol and xoxo.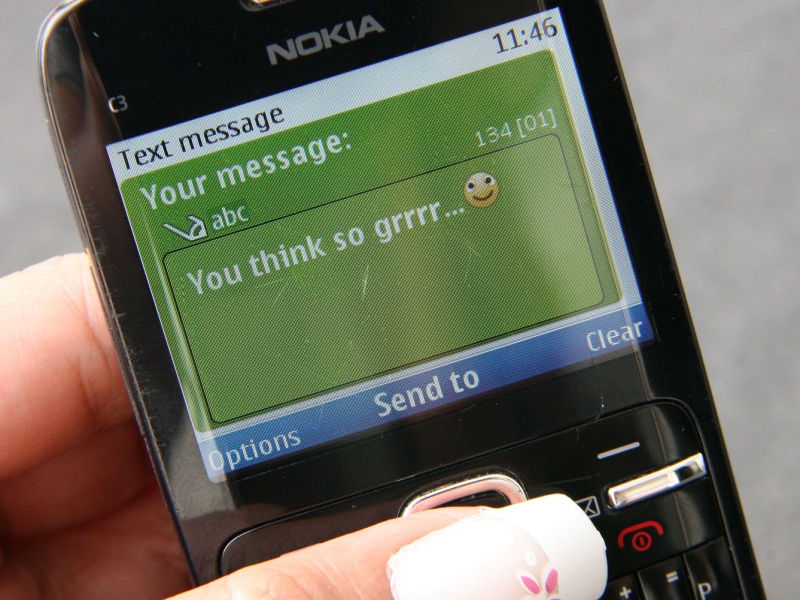 Source
The tone in these two texts is completely different. The first one is dull and bland, while the latter has a flirty vibe with some mystery in it.

We should totally spend Saturday afternoon together. It will be fun.
7. Use his name
There is nothing that will engage your crush more like occasionally using his name. It makes the conversation more intimate and personal, and it will mainly work magic in the first text or when saying something cute. This tip will help engage the guy subconsciously and draw him closer to you.
If you have a pet name for him, you can also use it often. There is something about using pet names that make it easier to send cute flirty texts.
8. Compliment, compliment, compliment
Every guy enjoys compliments from girls, be it on his looks, his past awards, or his personality. Be sweet to him every now and then, but just do not overdo it. When you compliment a guy about his sweet personality, he will make an effort to be even nicer towards you.
Read also: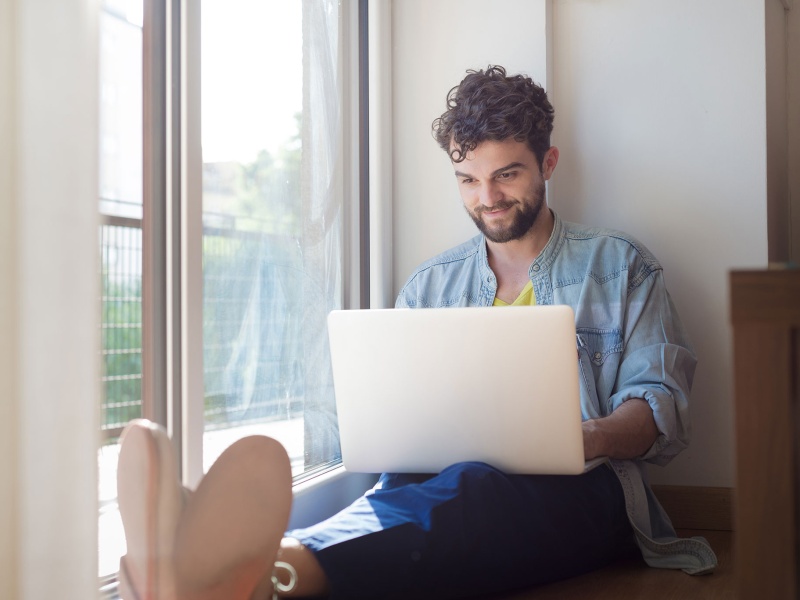 Source
9. Tease him

Are you bold enough to tease a guy over text? If so, then this is an excellent idea of flirting with him. Gently make fun of him without going overboard. As long as he understands that you are just joking, then you are good to go. You can include a wink to let him know that you are not serious.
10. Subtly play with his imagination
Have fun flirting with your crush by playing with his imaginations. Be sneaky by sending innocent texts that will open him up to many interpretations. The trick here is to arouse his dirty mind. You do not have to use the old "just got off from the shower" line.
Try these examples of sexy ways to flirt by text:
Oops! I have accidentally spilled water on my dress while texting you.
I just got some new dresses; I am trying them in front of the mirror. I love how nicely they fit.
11. Be clever how you respond to naughty replies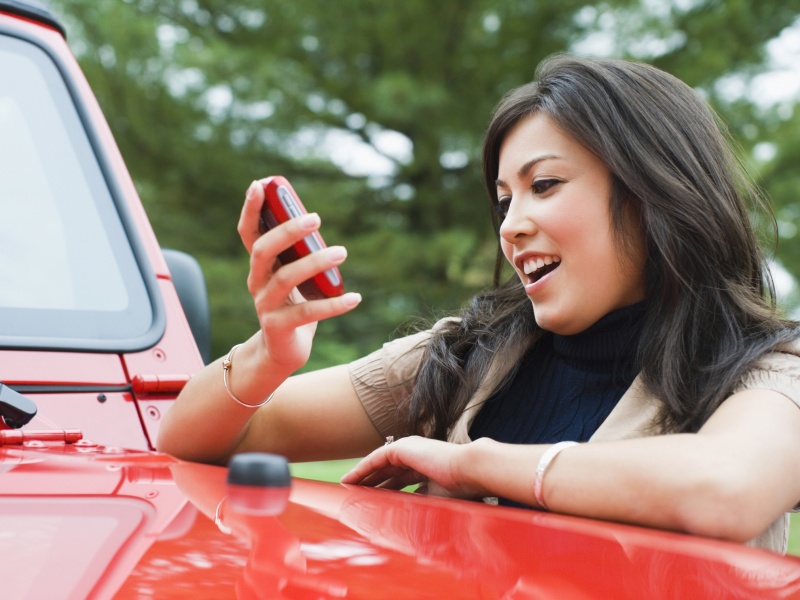 Source
There is a fine line between fun flirting and appearing too loose, and this requires you to be witty. You do not want to ruin your chances with your crush because you crossed the line when flirting. You can respond to a tricky question with a wink and quickly change the subject. In this case, you have neither said yes nor no. Leave him wondering.

See this example:
You: I love sleeping freely.
Him: So you are wearing nothing to bed?
You: ;) What movie are you watching?
12. Take your time before sending sexy texts
When flirting, it is tempting to send sexualized texts. It is a good idea to take your time. Wait until you are in a relationship before you start sending such. Sending overly sexual messages might catch him off guard, and it could be a major turn-off.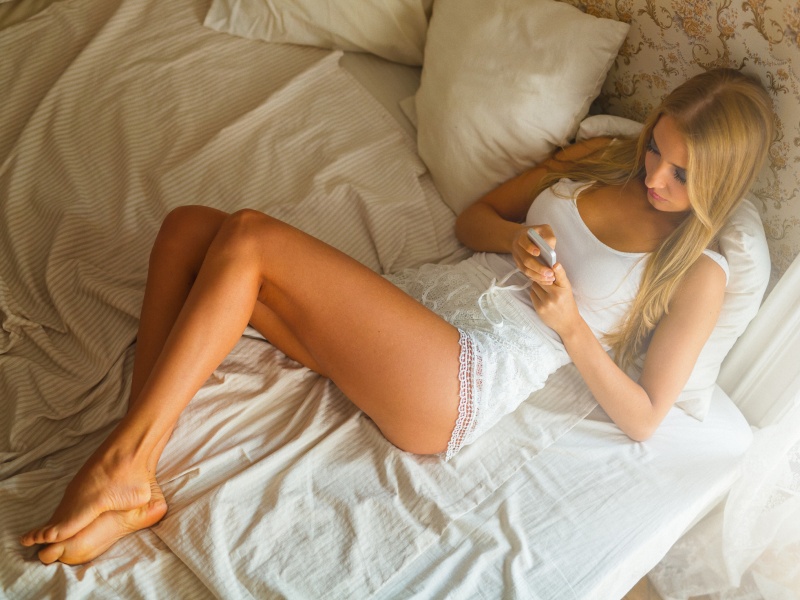 Source
13. Getting a little naughty does not hurt, though

You can also find a subtle way to turn on your crush when texting. You could text him something like, "I cannot stop thinking of how masculine your body looked in that tee you wore today."
14. Ask him open-ended questions
Asking questions is a pro tip to flirt with and impress your crush. It is a sign that you are interested in his opinion, and you want to keep the conversation going. Keep the questions simple; you do not want to scare him away. For instance, you can ask for his opinion regarding a movie he recently watched. Also, do not ask a yes or no question; open-ended questions help you keep a text conversation going with a guy.
15. Be interesting
Wondering why your crush is not texting back? Check the last text you sent him. Was it an "okay" or a "haha"? Well, you brought the conversation to a dead end. He did not have anywhere else to go.
The key is to keep a guy interested while texting; make him eager to text you back. Stay engaged and always make sure that your message leaves an opening for him to respond. No dead-end texts!
16. Make him laugh
Ladies, make a guy want you even more by making him laugh! Once you manage to get a guy to laugh, or even smile at your text, then you have won over half of his heart. A funny reference to something you recently talked about or saw is a good start. However, do not sweat it. Trying to sound funny might end up messing everything up. Keep it simple.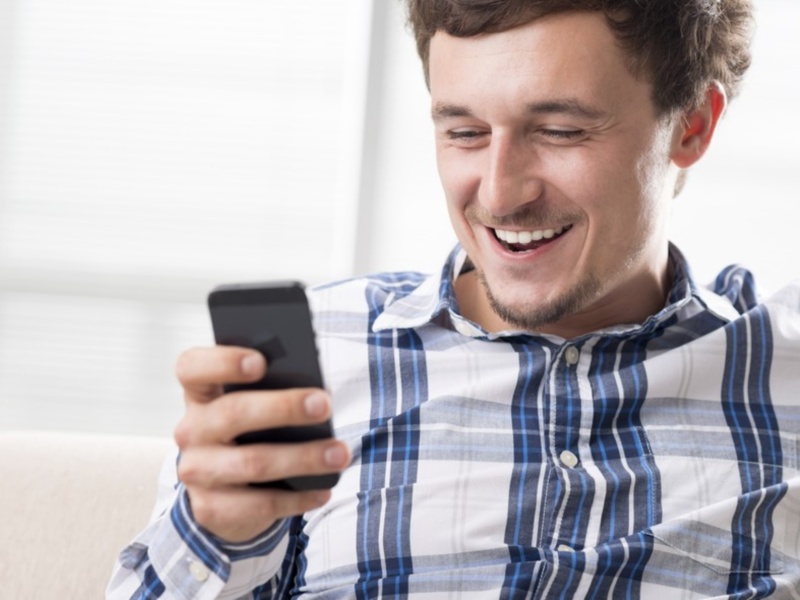 Source
17. Take your time

The rule for the ladies: play it cool when texting your crush. First, wait at least five minutes before responding to a text, otherwise you will appear too needy. At the same time, do not delay the reply for too long or he will get bored. Also, never send a text before he replies the previous one, and do not be the one to always initiate the conversations.
18. Remain subtle
Your crush is likely to notice when you go overboard or try too hard. Stay relaxed and text what feels right for you. Do not overthink the best texts to send. Always be yourself. Spending hours crafting the perfect text is not worth it.
19. Know your limits
When texting your crush, always watch out for cues indicating that he has lost interest. You do not want to keep talking for too long until you do not have anything else to talk about.
Once you realize that you are the one doing most of the talking and just receiving one-word, uninterested responses, it is time to end the conversation. Also, if the conversation is not flowing naturally, do not force it.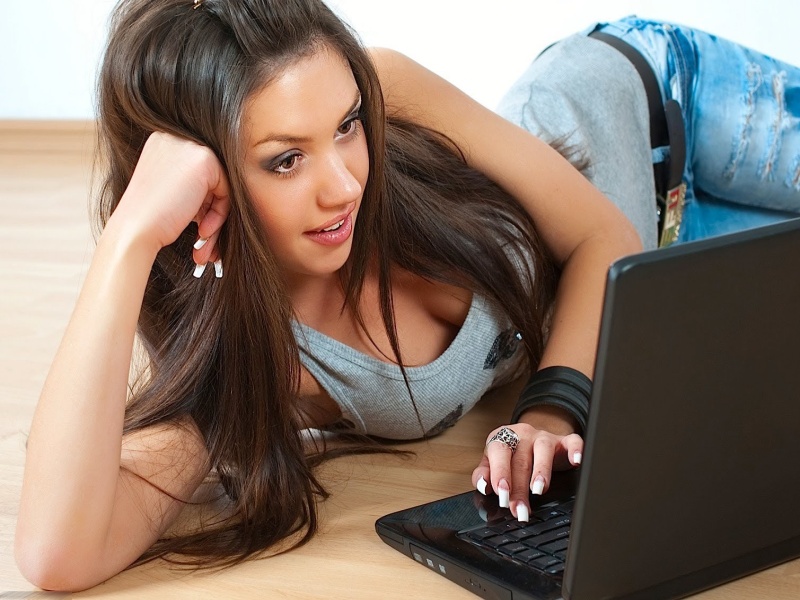 Source
20. Be wary of your tone

If the two of you do not know each other very well, then you might want to skip the sarcasm part. Otherwise, the other party might take offense just because they could not interpret your tone.
21. You might want to skip the alcohol
Drunk texting your crush could be a call to regrets the following day. You might end up flirting a little too much or saying crazy things. When you are drunk, controlling yourself may not be easy. It is, therefore, wise to avoid such situations as much as possible.
22. Let him know you care for and about him
You can ask your crush something about his life, or how he is doing so he knows that you care. If your crush is not feeling well, ask him how he is feeling. He is likely to be drawn towards you even more.
23. Make him want to text you first the next time
Once you capture a guy's attention through text, then he will want to hit you up first the next time. Make sure that you wrap up the texting session on a high note. This way, you will be on his mind the whole time, and he will look forward to texting you again the next time. Do not end with a simple "bye".
You can leave an opening for a conversation the next time. If you guys plan on meeting, let him know how excited you are and how you cannot wait to see him. If you are the one ending the conversation, let them know what you plan to do so they see that you have a great life. It will make them want to be a part of it.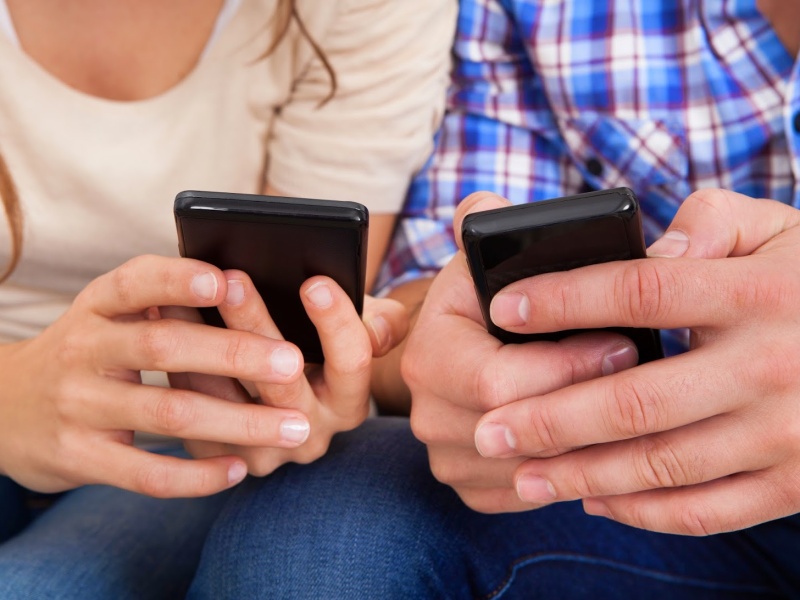 Source
24. Ask your crush out

If the session went well, you might want to go to the next level, and this is your opportunity to ask your crush out.
You could tell him something like:
How about picking you up for a couple of drinks?
I enjoyed talking to you. Maybe next time we do it in person?
Conclusion
It is both frustrating and intimidating for your crush to know a lot about you from the way you text. If he replies quickly and shows interest in keeping the conversation going, then you are doing well. Congratulations! If you have to wait over ten minutes only to get a one-word response, then he is not really into you. Maybe it is time to let him be. Get a guy to like you over text by remaining interesting and relevant throughout the entire texting session.
If used well, flirty texts could be a perfect avenue to capture all that attention you need from your crush. Follow the tips outlined above to create appealing and attractive flirty messages for him.
Find some tips about ways how to flirt with a guy over text in this video: