You can tell how someone feels about you through their action, words are just words. This is not just about sweet things to say to your girlfriend, it is about sweet things to do for your girlfriend. If you are a male who is searching for sweet things to do for your girl then your search stops right here! You have definitely come to the right place.
Below are more than 40 sweet things that you can do to make her feel loved and special. They are all yours to try.
1. Make dinner for her
I know that you may or may not be a great cook but make her something nice to eat and then try to create a romantic setting, by setting up a candlelit dinner. It does not matter what you are having for dinner, it could be a freshly cooked meal or it could be pizza. She will appreciate the gesture.
2. Get her a little gift
Look for cute gifts for girlfriend and get her one. Sometimes it is the little things that count most in life so, get her a small gift. It does not need to be extravagant or expensive. She will treasure your little gift, knowing that it is a gift that comes from your heart.
3. Leave her a cute note
Never underestimate the power of words. Write her a sweet note that comes from your heart and put it somewhere for her to see it. It could be in her car or on her pillow. This very simple but it is a very romantic thing to do for your girlfriend.
4. Give her compliments
One thing that is for sure is that girls like when you notice the little changes. Be sure to pay attention and give her compliments. Look if she changes her hairstyle or if she bought a new dress that you like seeing her in and tell her.
5. Get her a bouquet of beautiful flowers
Flowers can be very expensive but it doesn't hurt to give your queen a bouquet of flowers once in a while. It is the best feeling in the world when girls are surprised with a bunch of flowers. What is better than flowers? Send her one right now. She is going to love you for this.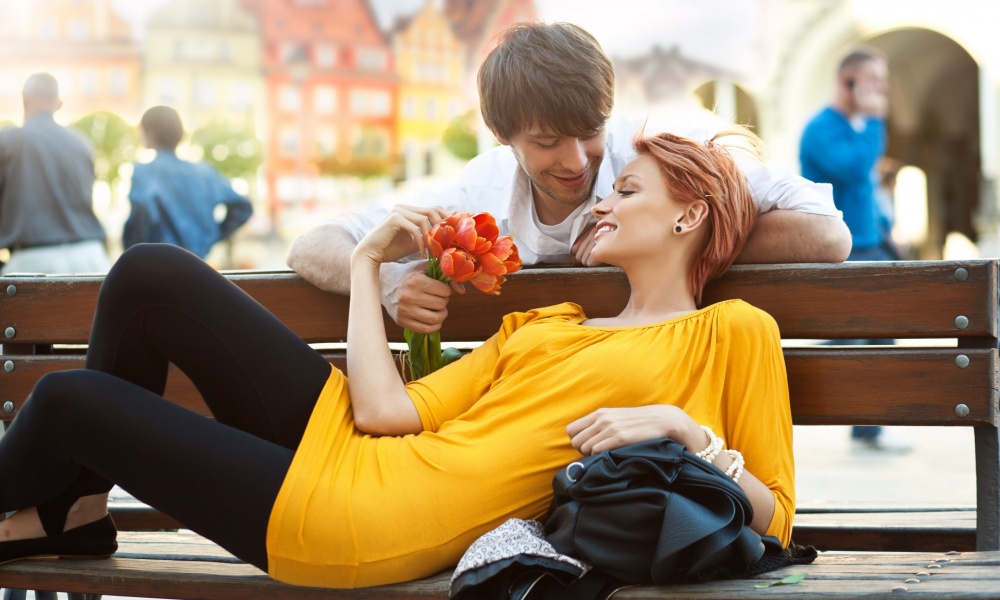 Source
6. Take her on a date
Plan a date all on your own and then take your queen on a date. She will appreciate the fact that you planned it all by yourself because the reality is that, nobody likes to search for hours in order to find a place to eat.
7. Run your fingers through her hair
It is good to show your queen affection and if she wears her own hair then running your fingers through it will make her feel really good.
P.S.~ If she wears weaves or hair extension then please do not put your hands in her hair! She certainly will not like that.
8. Give her a massage
A massage can be very soothing. Men like it and women like it too. Putting your hands on her shoulders and giving your queen a relaxing massage will make her feel relaxed and special. So, wait no longer. Give that girl a massage today. And remember to be gentle.
9. Surprise her when she doesn't expect it
Women absolutely love unprompted surprises! So the next time you are with her, do something really nice that she didn't expect. Take her out to have pizza or ice cream or just take her for a walk and listen while she talks.
10. Assist her with her tasks
If you see that your girlfriend is busy and your hands are free then you need to get your ass up and go assist her. And of course, the tasks will be done at a quicker paste since two persons are doing it.
11. Encourage her
Sometimes people need encouragement no matter how strong they are. So if you see that your girlfriend is demotivated and is giving up on a particular goal then step in and do something about it! Help her to reach her goals, that's what partners are for.
12. Get her little things
Get her little things every once in a while. It could be a cupcake, a bar of chocolate or a little teddy bear. It doesn't matter. You don't need to go the extra mile. Gestures like these will make her feel special no matter how little the things are.
13. Plan little romantic getaways
Sometimes people get stressed and need to take a break. If you think that your girlfriend is stressed then, here is how to make your girlfriend feel better. Think about the places that your lady will absolutely love then, organize a little romantic vacation just for you and her. It doesn't have to be expensive. Just take her to a nice place to spend a day or two.
14. Do not forget important dates
Always remember to keep important dates like birthdays and anniversaries in your mind. It is also important that you put out the effort to makes these dates memorable.
15. Do fun things together
Do fun things together in your relationship and I can guarantee that you will have a happy relationship that will last for a long time. Who wants a boring relationship anyway? Make it vibrant! Play games together, watch movies together, tease her, make fun of her, tell her silly jokes and laugh out loud with her. These are all fun things to do with your girlfriend. The boring stuff doesn't work. Vibes it up!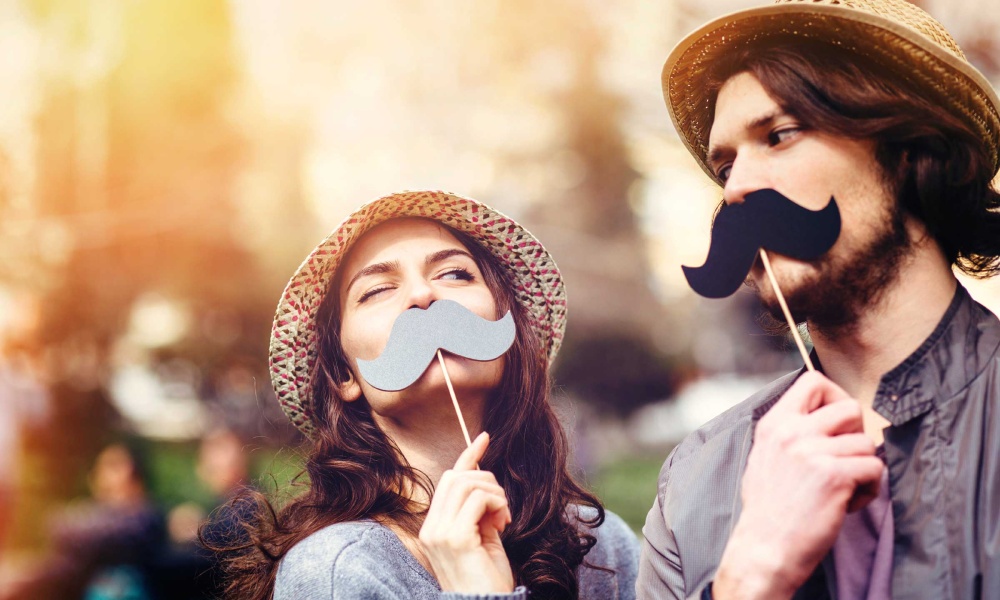 Source
16. Always make time for her
I cannot stress how important attention is in a relationship. Sometimes you may be busy with things in your life but make enough time for her even if it is that you have to cancel some of your activities.
17. Get her a pet
If your girlfriend likes animals then getting a pet is a sweet thing to do for your girlfriend. You can get her a dog, a cat or even an aquarium with a fish.
18. Treat her to a day at the spa
If you are looking for some nice things to do for your girlfriend then this is one of them. Treat her to a day at the spa. You can either get her a gift card or you can take her yourself. Either way, she will love this kind gesture.
19. Give her the last chicken wing or the last cookie
Let us say that you are both eating a pack of cookies and the last cookie is left in the pack. What do you think you should do? Well, if you say give it to her then that would be the better option. Maybe she will decline it or maybe she will not but, without any doubt she will know that you are willing to make sacrifices for her and she will love you more for that.
20. Draw something for her
You make not be good at drawing but that is not a problem. Pretend that you are the best artist on this planet, study her and draw a portrait of her. Your drawing may look silly in the end but I know that she will love it. You can also think about simple things to draw and draw them for her. With practice, you will love drawing for her.
21. Hold her, caress her body and hug her
Hold your girlfriend, caress her body, cuddle with her or hug her. Don't do this with the intention that you are going to make love to her after. Just hold her and make her know that you are there for her. When you hold your girlfriend chemicals that will make her feel good will be released all over her body. So, never underestimate the power of your touch.
Read also: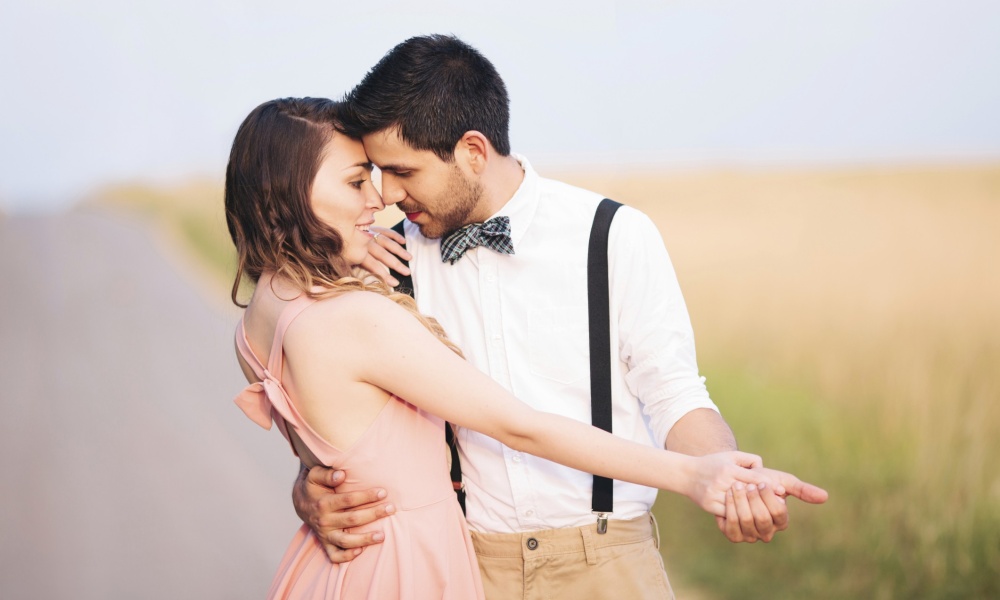 Source
22. Remember that the small things matter most
Sometimes it is the small things that matter most in life, always remember that. So don't let her carry the groceries bags while you walk empty handed. If you are walking with her then hold her hand and treat her like a queen by giving her the best things. She will notice and she will appreciate it.
23. Surprise her by doing one or two of her chores
Your girlfriend might be out busy and you might have time on your hands. If she has chores to complete then complete it for her. It might be small in your eyes but the impact is huge. She will appreciate the gesture.
24. Make memories with her
Do cool stuff together that you both enjoy and take photos so that the memory will last for a very long time. Always try to find new stuff to do so that you can create many memories that will last a lifetime. This will also keep your relationship vibrant and fun.
25. Stand by her
Ensure that you girlfriend knows that you will always be there for her, encouraging, supporting, cheering and guiding her every step of the way. Times will get rough but, remember to stand by her and guide her during these times.
26. Send her cute, sweet and romantic text messages
Send your girl sweet text messages that will melt her heart. You don't need to be poetic, just write from your heart. Girls really love it when they get cute messages from their lover.
27. Tell her that you love her
Saying "I love you" works like magic every time. Some people may feel like it's a cliché but it is really not and it will never be. So, look straight into your girlfriend's eyes and tell her that you are in love with her.
28. Be considerate
Always think about your girlfriend's needs. Do not be selfish, be considerate. If she works hard and you see that she needs a helping hand then help her with things, make her breakfast, run the bath for her. Just be considerate.
29. Keep her safe
Every woman wants to feel safe. Protect her and she will love you even more. Make her feel safe by checking up on her every time and telling her that you will always be there to keep her safe.
30. Tuck her in bed
Arrange the sheets, blankets, and pillows to make her feel comfy then tuck her in the bed. Your lady will love you for this.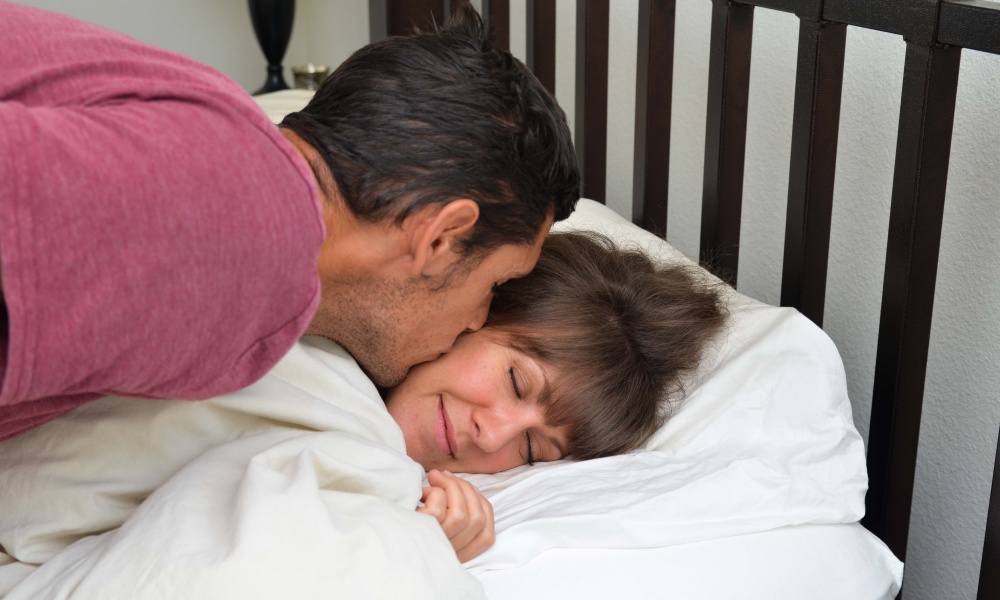 Source
31. Kiss her while she is speaking
This is the sweetest thing ever! When she is saying something to you and you can't help but think how amazing she is, kiss her in the middle of her sentence. It doesn't have to be a long kiss, just a little one. It will feel amazing to you and she is going to find it really sweet.
32. Always be a gentleman
Girls really like when they are with gentlemen. Think about all the things that a gentleman would do and do them every time.
33. Help to make her dreams become reality
We all have dreams and aspirations but some persons do not have the will-power to achieve them. Speak to your lady about her dreams and aspirations and set out ways that she can achieve them. Assist her when she needs your assistance so that she can be successful. Help her to make her dreams come through.
Remember that she loves you and you are her best friend so stand by her side and be her strength.
34. Be her handyman
Let's face it, men will be better at some things than women. So, as a man, you will realize that she will need a man's help to do some things. Like mowing the lawn or fixing her car. Be that guy who fixes things for her, she will think that you are amazing.
35. Listen to her
It is very important to just listen to her. Give her your ears sometimes and if you can then give her your advice as well.
36. Have pillow talks with her
It is an awesome feeling when you can lie in bed with the one you love and talk about all the good stuff that happened in your life. Girls love pillow talks and so do men. It works for both parties and it brings you closer as a couple.
37. Write a song about her
This is a cute thing that you can do for your girlfriend. It will make her feel very special. It does not have to be a long song. Just make sure it is unique.
38. Paint her nails
If you are looking for nice things to do for your girlfriend then this is one of them. Your girl will love it when you paint her nails. It shows that you love her and it also shows that you care. So, the next time you get the chance to, go ahead and paint her nails.
39. Take her to shop for lingerie
What a sweet romantic thing to do for your girlfriend. Some boys will shy away from this, but from a girl's point of view, this is a sweet, sexy and romantic thing to do. Look at different underwear and choose the ones that you would love to see her in. Then let her get it.
40. Celebrate her accomplishments
Her accomplishments are also your accomplishments so when she achieves set goals make her know that you are very proud by celebrating them with her.
41. Talk to her about her day
Sometimes girls may go through very stressful days but it really helps when they can talk about it with their lovers. So ask her about her day and listen to everything that she says.
42. Wash her hair
This is a very sweet thing to do for your girlfriend. She will love your kind gesture. And she will see you as an amazing man.
43. Sing for her
I know that she has a favorite song, so find out what it is and sing it for her over the phone. You may be a terrible singer but that will make it even funnier. She will absolutely love it.
So there you have it my friend, more than forty sweet simple things to do for your girlfriend. I hope that you will try some of them.
Source
Remember that actions speak louder than words so, don't just talk, act. Don't just say, show. And don't just promise, prove.
I wish that your relationship will get stronger and stronger each day and I pray that God will guide you along the way.
Find more
sweet things to do for your girlfriend

in this video

: