In this article, we will mention some common speed dating questions. As we all know, dating is not always an enjoyable thing to do. It is quite easy to go on a date with a girl or a boy, especially if somebody's main objective is to look for someone special. As a matter of fact, it is quite exhausting to come across individuals at the bar, and also online dating might be a bit impersonal apart from being frightening sometimes.
Therefore, the concept of speed dating will prove to be a smart idea and it is good to know some good date questions you can ask your crush. Apart from allowing you to talk with somebody, speed dating will also save your precious time in the long run. There is no need to sit for a considerable period of time having an expensive dinner with a boring individual with whom you have gone out on a date.
Instead, you have the opportunity to meet many different individuals in a single night and get familiar with them. If you are lucky, you have the privilege of booking another date with the person you find attractive. Dating can be quite scary and many of us begin to perspire with the idea of matchmaking although there is no need for that. Here, we will mention some speed dating questions that can make speed dating really enjoyable and provide you with a memorable experience with your crush.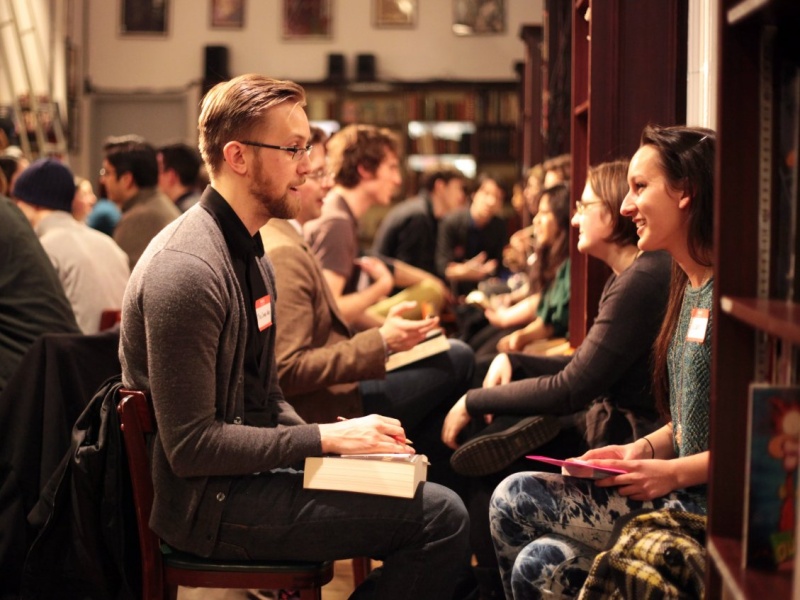 Source
51 Best Speed Dating Questions:

1. What is your present profession?
It is one of the important questions to ask someone you are dating. It is quite natural for any girl not to go on a date with somebody that is unemployed. Consequently, it is imperative to know the earning capacity of one's crush. Furthermore, it will also be a fantastic question to ask somebody to start a conversation.
2. Why don't you have a partner at present?
This particular question will tell you many things about your crush. Maybe he or she was a dominating person whom his or her spouse could not stand. Perhaps, they had been betrayed by their sweethearts. Maybe their marriage ended in divorce. This simple question will allow both of you to start a conversation without any problem.
3. Have you ever been married?
In case your crush happens to be a divorcee, then you should try to overlook this question. Nevertheless, you will be able to comprehend whether he or she is a flirt by asking such questions regarding their past.
4. Do you have any child?
You'll be able to understand whether he or she is a family man by asking them this question. Moreover, if you do not like the idea of having children, then it might be helpful to you.
5. If the answer is no, do you want to have kids?
In case the reply to the previous question is negative, try to figure out whether he or she likes the idea of having kids in the future. It might be helpful to you if you are looking for a marriage.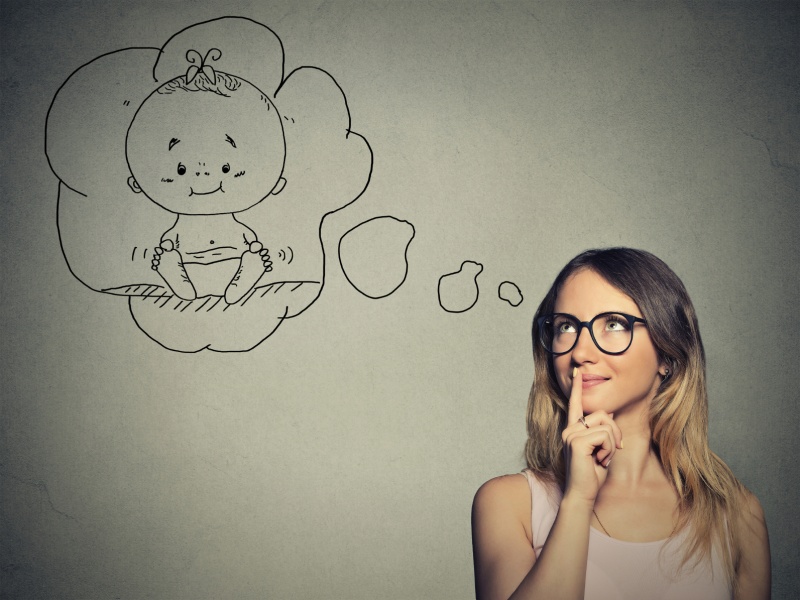 Source
6. What is your age?

This question is quite essential since many individuals prefer to date someone of the same age. A woman might reject a man's proposal of going out on a date if the guy happens to be much older.
7. How long have you been in the city?
You will know a lot regarding his or her lifestyle by asking this question. It might be that they arrived in your city from another location you would like to visit in the future.
8. What is your idea of having fun?
You will know whether both of you are made for each other by asking these funny speed dating questions. If your crush has a passion for artwork just like you, then you might consider yourself lucky for finding the right person. However, if you like classical music while your partner prefers rock, then obviously you're not a match.
9. Do you own any pet?
It might be that you do not like to have pets, and in such case, this question can be vital. If your partner hates the idea of having pets, then both of you are perfectly meant for each other.
10. Do you prefer to explore new locations?
Probably your mate likes to remain indoors and does not like the idea of going out too often. Maybe they are a bit adventurous and like to explore new locations. Furthermore, they might be a balance of both.
11. Is there something you'd like to know about me?
Try to ask your crush this question. It will allow you to offer them a chance to know something about you.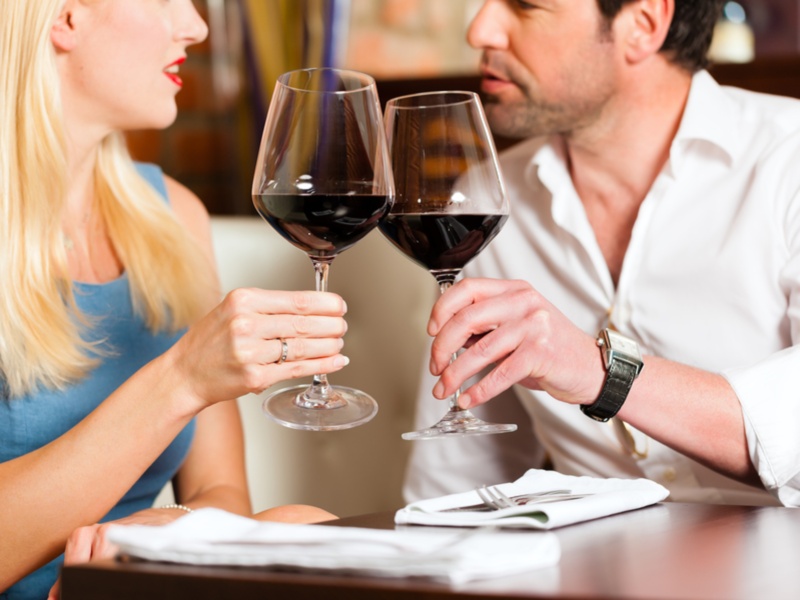 Source
12. What is your favorite film?

We all have at least one favorite film that we have watched multiple times. Do not hesitate to ask your mate the movie he or she likes. This will allow you to know much more about their personality such as whether they are funny in nature or a bit serious.
13. Who would be the celebrity you'd like to have dinner with?
In case you are running short of questions, this can be an ideal one to initiate a dialogue. It is interesting to know whether your crush likes to have a romantic dinner with some celebs like Jennifer Lopez or maybe Britney Spears.
14. What is the best talent that you have?
Your sweetheart might be a great dancer or maybe a singer and can keep you amused if you are in a bad mood. Maybe they might be a painter or a sportsman as well.
15. Which place would you like to visit?
You can figure out whether your partner is an adventurous guy by asking them this question. Does your crush like to go for a vacation in Iceland? Does he or she like to have a great time in the majestic beaches in Florida?
16. Do you like to stay in the city or the countryside?
This question will help you understand the nature of your crush; that is, whether he is a busy individual or a laid-back guy.
17. How will you be described by your friends?
One's friends will be able to give the best information regarding them. You'll also understand whether your date can at least turn out to be your buddy, if not a date.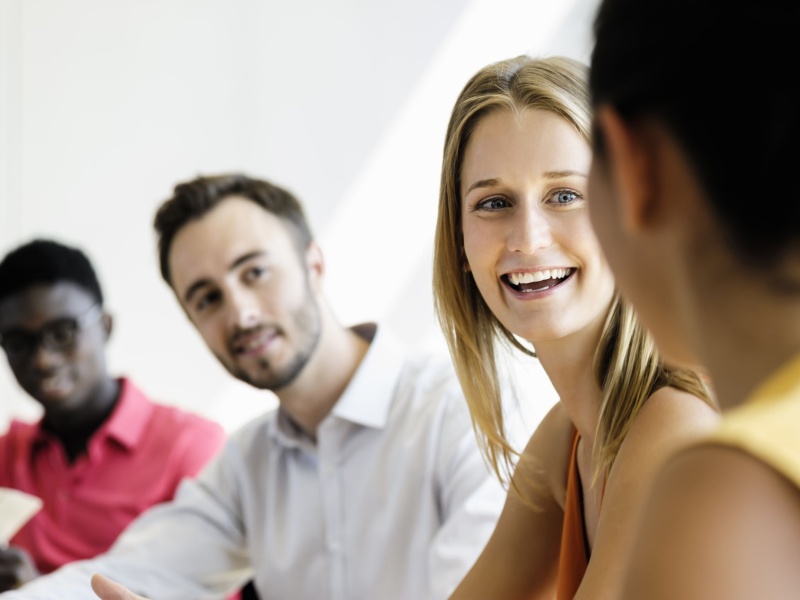 Source
18. What color do you like the most?

It is another question that will help you understand the preferences of your mate.
19. What is your dream job?
Everyone has got a fantasy regarding his or her dream profession but don't succeed in achieving their aim in most cases. By asking them this question you can get some ideas concerning the profession they like.
20. Are you passionate about something in particular?
Perhaps, your crush likes listening to music or maybe they are crazy about football. It is good to find out whether they are passionate about something in particular.
21. What do you like the most about yourself?
This is undoubtedly one of the most open-ended questions for dating. It will provide you with some insight about his or her self-confidence.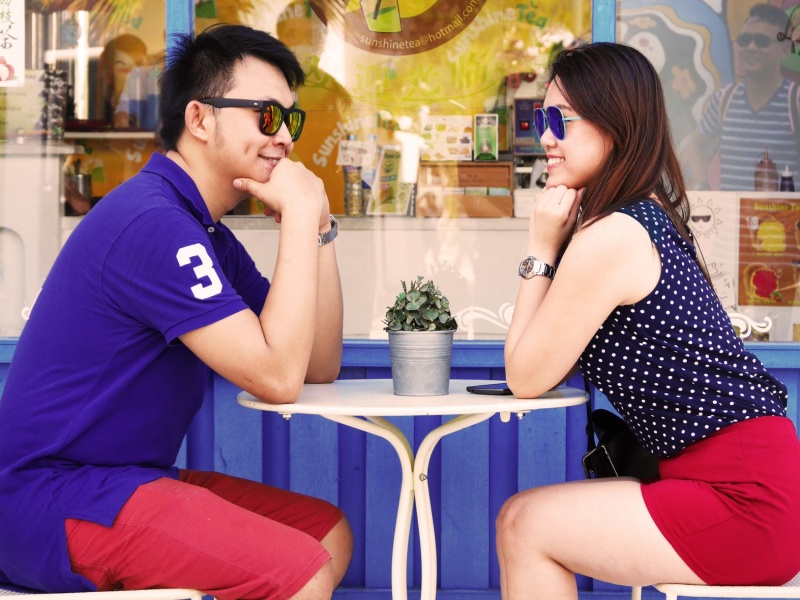 Source
22. Is there anything you would like to change about yourself?

It is natural for an individual to have both good and bad qualities as well. By asking whether they like to modify anything about themselves you will know something about them on a more personal level.
23. What is your favorite food?
If you happen to enjoy cooking, you might like the idea of preparing some scrumptious food for your crush in the future. Therefore, asking them this question will help you understand whether you can satisfy your beloved by making delicious food.
24. What type of music do you prefer?
Understanding their preferences about music will help you understand whether they are a lethargic sort of individual or an energetic one.
25. Is there something you look for in a female/male?
By asking this question you will be able to comprehend whether your crush is looking for personality traits instead of simple looks.
26. Do you like to read?
You'd rather consider yourself fortunate if your sweetheart enjoys reading. Question them regarding their favorite author.
27. What is the most bizarre thing ever done by you?
This exciting question will help you understand whether your mate is an extrovert and has some interesting incidents to share with you.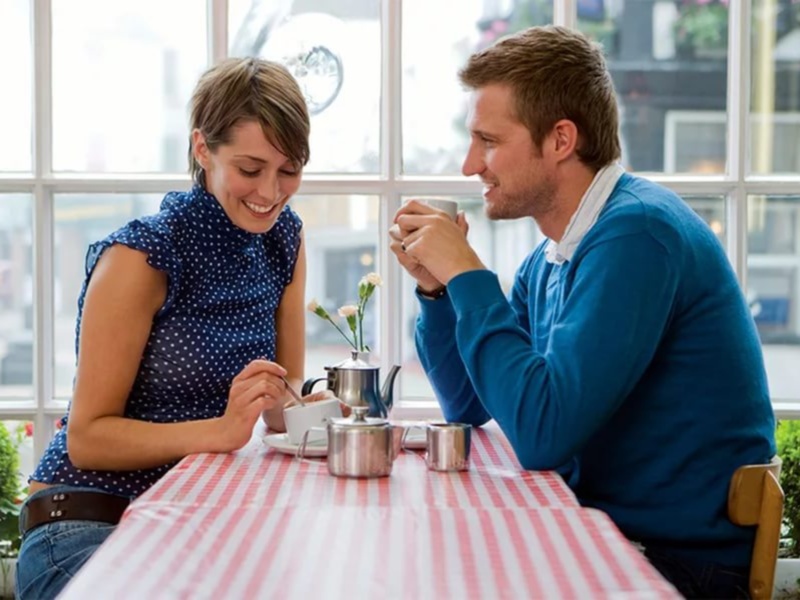 Source
28. How would you like to spend the money if you ever win a lottery?

This question is sure to spark a debate between the both of you. You might even be caught by surprise if your date has a better idea than just purchasing a vehicle or a house with the money.
29. Suppose you are offered three wishes, what would you go for?
Everybody has fantasies they would like to come true. So do not hesitate to ask your crush this interesting question that would certainly fascinate them.
30. What is the worst pickup line you have ever come across?
You need not ask serious questions while speed dating, and it is good to provide yourself with a laugh during that time. Therefore, do not give any second thoughts to be a bit flirtatious.
31. What is the most interesting prank you have ever heard?
It is always enjoyable to have a funny mate with you. And it would even be better if they like to share jokes with you. This is ideal to stay in the best mood on a boring day.
32. Do you like to do projects on your own?
Individuals who are self-dependent and enjoy doing things on their own are definitely a blessing to any man or woman. There is no one that doesn't like to see their date doing something with their own hands.
33. What vehicle would you like to buy in the future?
While asking this question, try to be rather casual. He or she might not be a car enthusiast.
34. What is the most embarrassing moment you have ever been in?
If you feel that both of you are getting tense while conversing, try to ask your mate this question. Everyone has got an unsettling story to share with his or her sweetheart. This can also help you get rid of your anxiety.
Source
35. What is the worst habit you possess?

Before starting a relationship, it is advisable to know all these things. If your beloved is addicted to alcohol or smoking, be sure to verify this at first.
36. Are you optimistic or pessimistic?
It is good to have a crush that is optimistic in his or her approach. They see life in a much better way and this will also help you lead a better lifestyle in the long run.
37. How do you define a perfect relationship?
It is obviously one of the most controversial questions to ask during speed dating. There is nothing better than asking your partner this question. It helps you to understand whether they believe in reliability, honest communication and so on. However, there is no point continuing the affair with them if they want their spouse to do all the work.
38. What are your favorite hobbies?
You will understand a lot of things about your sweetheart's persona by asking them this question. This will tell you whether he or she is an adventurist sort of individual or like to remain indoors doing household chores. It might even turn out to be that both of you have many things in common.
39. How would you like to spend a perfect vacation?
You will come to know about your crush's personality traits by asking them this question. Perhaps, they are a bit romantic or maybe adventurous and like to do some exciting activities during their vacation.
40. What is the weirdest thing you would like to do for love?
This question will allow you to understand how much serious your date is about their affair with you. In a speed dating situation, try to be casual when asking these questions. It will make you feel relaxed and comfy.
41. Do you have the habit of snoring?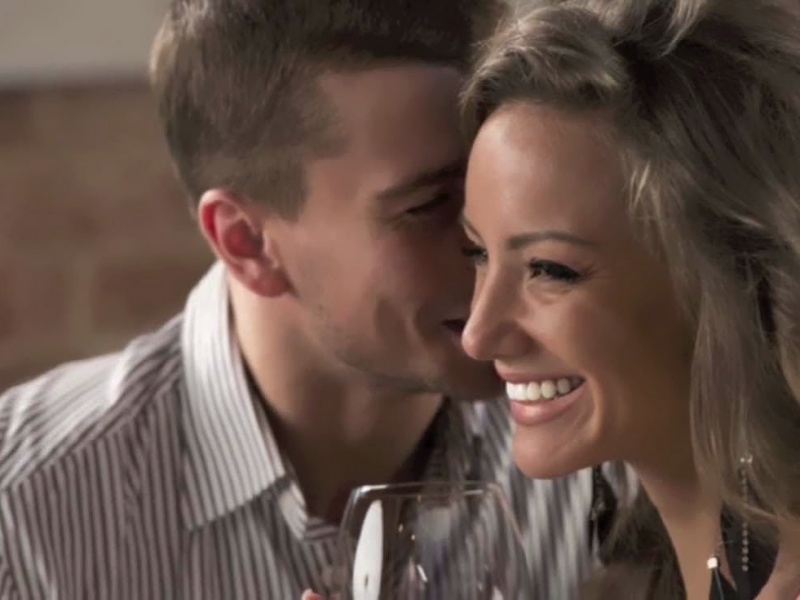 Source
Perhaps, you are the type that enjoys sleeping for a long time on a regular basis. This question will help you if you are tired of asking your crush serious questions. This will give you the perfect opportunity to become a little funky. There is nothing like these types of questions that help cool things down.

42. What plans have you got for your future?
It is essential for anyone to plan for the future and you can ask this to get a good understanding regarding what plans your crush has got for the future.
43. What particular thing would you like to share about yourself?
This question will provide you with an opportunity to understand something your sweetheart feels is important to share with you. It will also help you understand their personality.
44. How often do you do your laundry?
It is one of the essential questions to ask while speed dating. It will allow you to figure out how clean someone is. And although it might surprise your crush momentarily, they will soon realize the importance of this question.
45. What type of relationship are you searching for?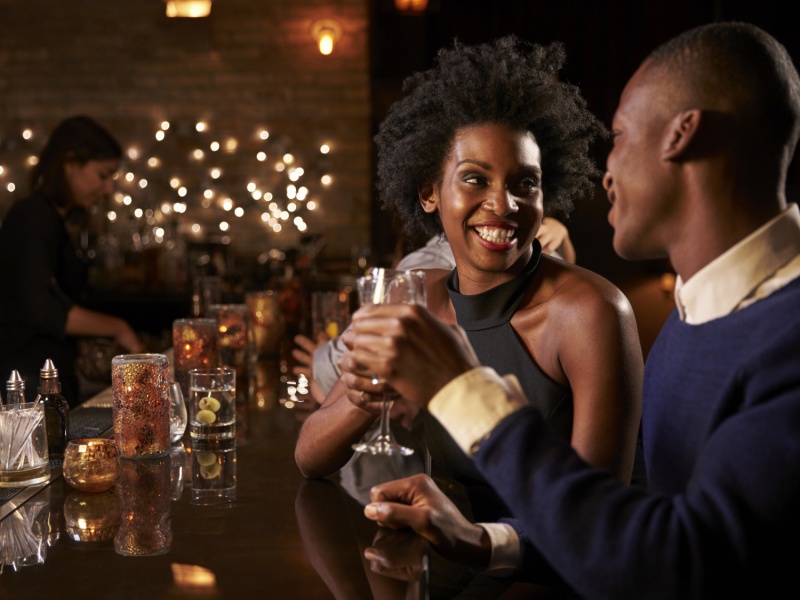 Source
Figure out whether this individual is actually looking for a short-term or a long-term affair. They might also just want to have fun with you.

46. Do you believe in love at first sight?
It should be rather easy to answer this question. It will reflect how passionate you are and how you can grab other people's attention.
47. What dress would you like to put on while robbing a bank?
The most common reply would be a bullet-proof jacket or a dark mask. This question will certainly add a bit of fun to both of you while conversing with each other.
48. Do you have any treasured possession?
This will help you understand what your crush is sentimental about and also what they actually care for in life.
49. Are you a morning or a night individual?
This question will help you understand how much time both of you can actually spend together.
50. What makes you laugh or cry?
This will help you figure out their persona and what exactly they hate or enjoy.
51. Who had been your first crush in your life?
This question will provide you with information regarding how romantic your partner is.
Apart from these questions above, there are also many other questions to ask a potential girlfriend or boyfriend, which can make matters really interesting for both partners.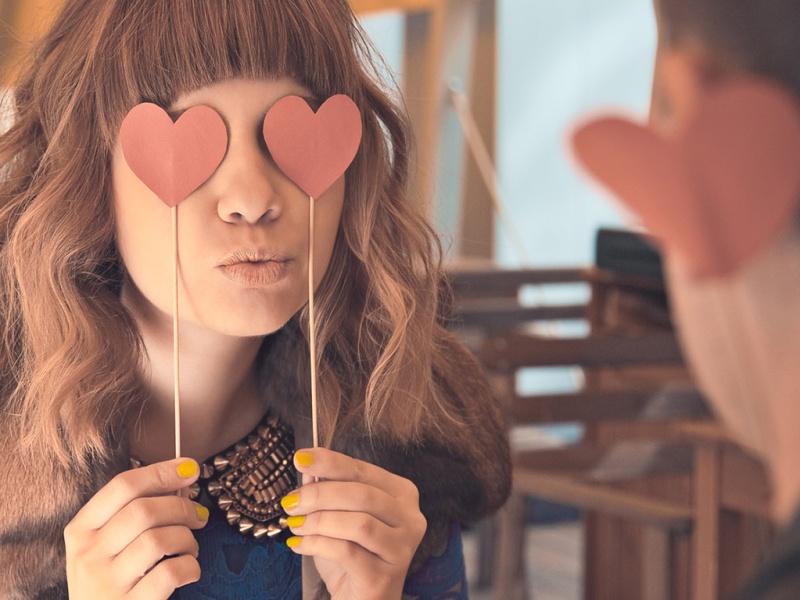 Source
Read also:
Some Speed Dating Quotes:

Below we have mentioned a couple of speed dating quotes:
Is it possible to be ticket for going too fast during speed dating?
Does speed dating necessarily end up in a quickie divorce? ;)
Find some tips about speed dating questions in this video: