40 Weeks Pregnant
You've reached the 40th week of pregnancy, and your baby will be with you soon! It's quite frustrating to be still pregnant now, and the waiting game can make you very nervous, but worry not — it will soon be over. Your baby is still putting on fat, and he's now completely ready to hit the outside world and meet you. By now, he should be in a head-down position, waiting for the contractions to start and labor to begin!
Contents:
Pregnancy Symptoms at 40 Weeks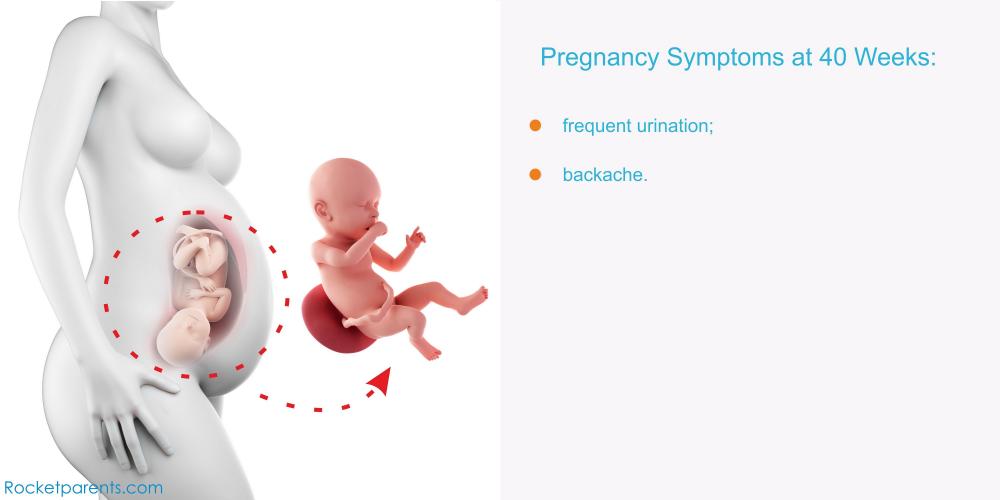 Pregnancy Symptoms at 40 Weeks
What to Expect:
What to expect at 40 weeks pregnant? This week, your symptoms are pretty much different to the previous one — except for increased excitement, of course. Your growing belly makes doing anything very difficult, from sleeping to walking, standing, and even going to the bathroom.
Now that your baby is pressing on your bladder, the frequency of your bathroom trips has likely increased, and this also affects your sleep. You'll soon be able to rest properly, although not for much long since you'll have lots of things to do after birth.
Backache is also very common since your belly puts strain on your muscles and joints. Try to lay on either side and not on your back since this can really worsen the pain and discomfort. Also, don't stand for long periods of time — your feet need to carry lots of extra weight, which may result in putting strain on them. Just wait and relax — watch a movie, read a book, drink a cup of tea, or do anything else that makes you feel good.
Your Baby at 40 Weeks
How big is a baby at 40 weeks? Right now, your baby is still gaining weight, although not considerably and he's the size of a pumpkin. The average baby weighs around 7.5 pounds at birth, but yours might weight more or less since babies have different growth rates. He can recognize the sound of your voice, as well as other sounds that he's familiar with. His vision is in the process of improving, and so are his other senses.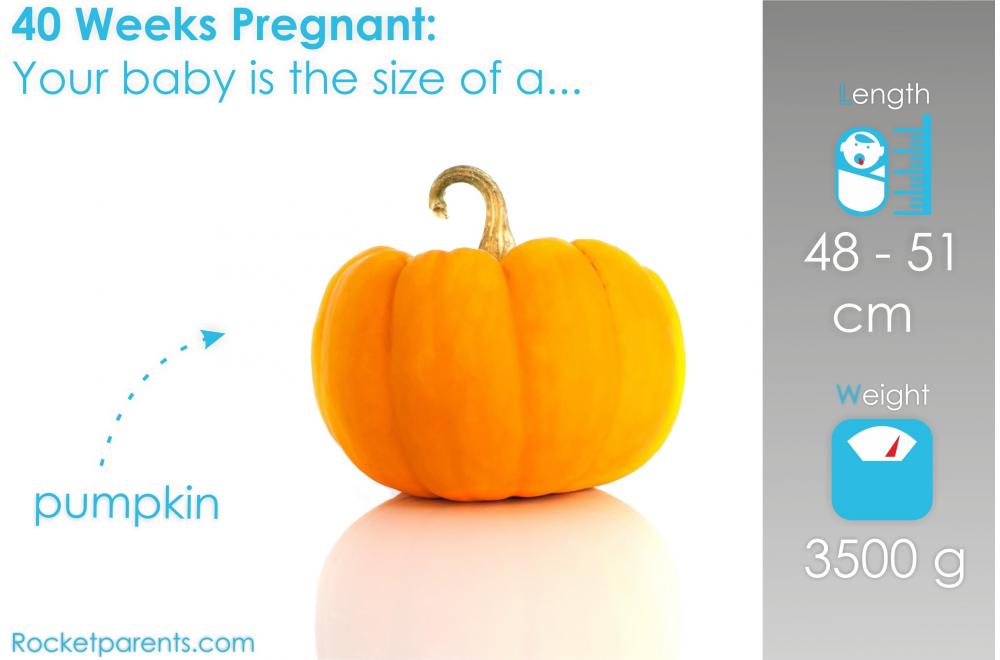 If he isn't in the head-down position yet, then your care provider might try to induce it. If that's not possible, then a c-section will be needed to get the baby out. At this point, your midwife will probably decide to wait one more week if everything seems fine with you two. Talk to her about your options, risks, and what to think of.
Ultrasound Images of 40 Week Pregnancy
---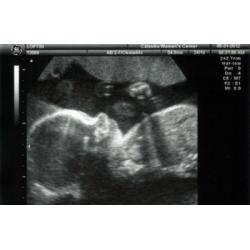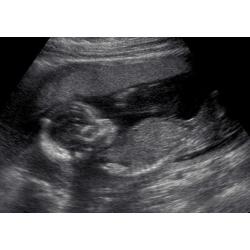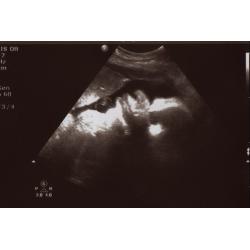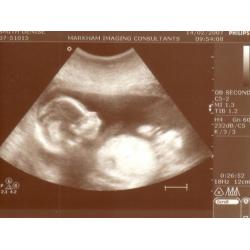 Bellies at 40 Weeks
---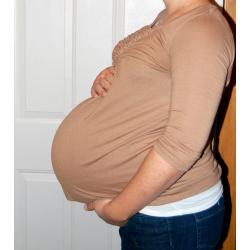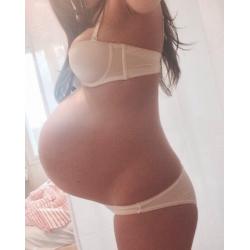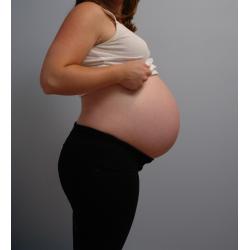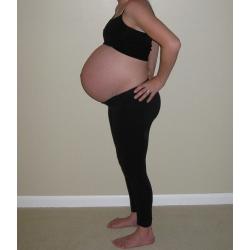 Pregnancy Tips
Ready for D-day? Hold on tight — your baby is ready for birth. Check all emergency phone numbers twice to make sure they're correct, and keep them with you — along with your phone, of course.
Also, make sure your hospital bag is handy in case that your water breaks and you go into labor — which can happen at any point right now. If there's no one available to take you to the hospital, you might want to call an ambulance or a reliable taxi company. Either way, you need to get there fast, so make the call as early as possible.
Get ready for some pushing once the baby decides to leave Hotel Utero — and most importantly, get ready to meet your little darling, who's been tucked in your belly for nine months now.