35 Weeks Pregnant
What to expect at 35 weeks pregnant? One week left and you'll start to visit your care provider or midwife once a week. If born now, your baby would have a high chance of survival without any life-threatening complications or extensive neonatal care. You can be sure that your tiny human is excited to hit the outside world, and he's now almost ready for D-day! There isn't much room in your uterus right now, and he's going to grow bigger — just wait and you'll soon feel all those kicks and somersaults at an unknown intensity!
Contents:
Pregnancy Symptoms at 35 Weeks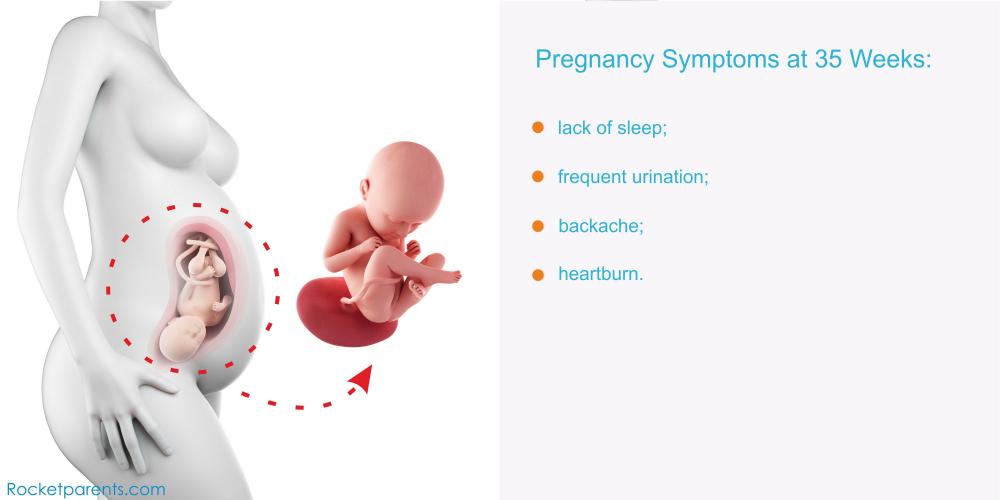 Pregnancy Symptoms at 35 Weeks
What to Expect:
Except for the usual lack of sleep, frequent peeing, and backache, there isn't much happening to you this week. You uterus has now reached up under your rib cage, and its expansion puts pressure on the bladder, which might make you take more trips to the bathroom. Heartburn and other digestive issues are also common due to your ballooning uterus. Don't have these annoying symptoms? Then you're one of the lucky few!
Right now, there's significantly less amniotic fluid in your womb — and the reduced cushioning makes each of your baby's movements more intense than ever. As only 5% of babies are born on their due date, you may find yourself wondering if those contractions are a sign of preterm labor — and rightly so. Keep in mind that more than four contractions in an hour might really be a sign of impeding labor, so call your midwife immediately.
Your breasts are probably producing more colostrum now, but worry not — this is a sign that you're healthy and can successfully breastfeed your little one after birth. Milking through your clothes? Tuck some nursing pads inside your bra, and you're good to go — or better yet, buy one of those nursing bras since they're more comfortable and prevent wetting your clothes.
Your Baby at 35 Weeks
When you're 35 weeks pregnant, your baby's organs, as well as everything else from head to toes, is almost fully formed and he's the size of a jackfruit. However, he still has to undergo some major developments, and his brain is in continuous change now. His nervous and immune systems are currently maturing, and your little one is practicing skills such as breathing, swallowing, and sucking. Practice makes perfect, right? And he'll need those skills once he hits the outside world!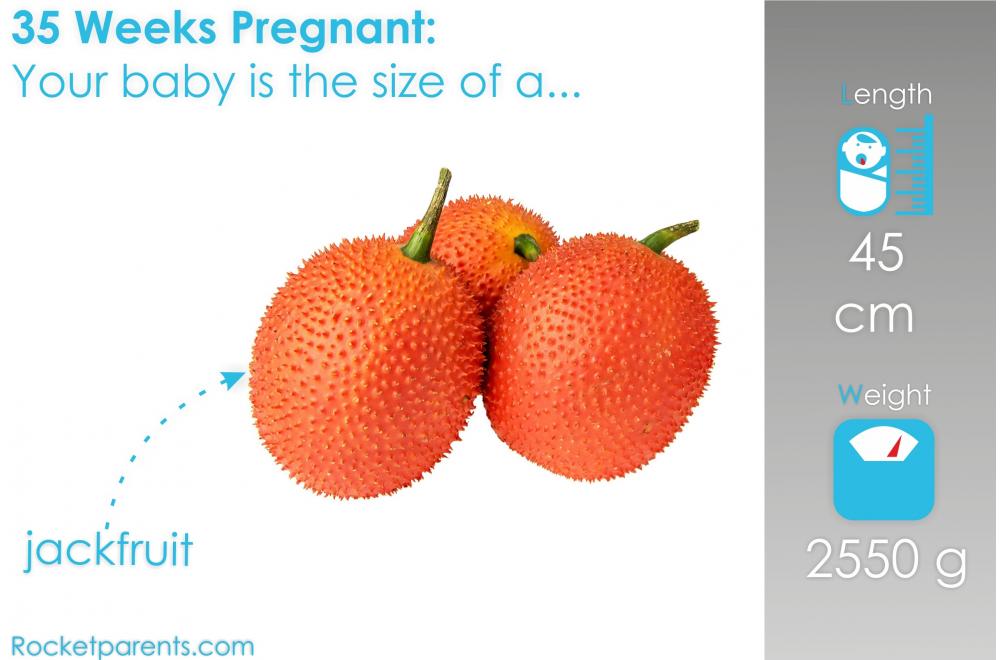 If you could take a peek in your uterus, you'd see that your tiny human looks just like a newborn. However, he'll get a bit heavier before birth as fat piles on his body. He currently has 15% fat on his body, and will have about 30% fat at birth. His skin is smooth and less translucent — and has no wrinkles! His liver can process some waste products as well. Since there's less room in your uterus, your baby isn't likely to take any more somersaults now. But, kicking should happen as frequently as before. If you notice any change in the baby's activity, call your care provider immediately!
Ultrasound Images of 35 Week Pregnancy
---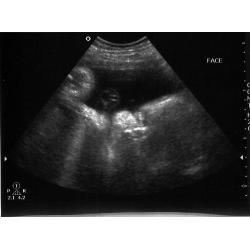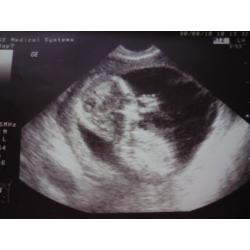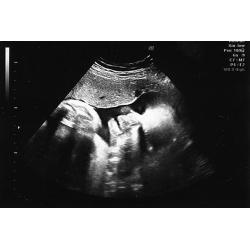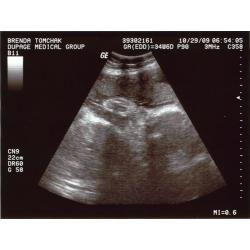 Bellies at 35 Weeks
---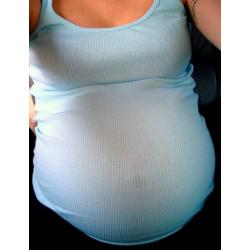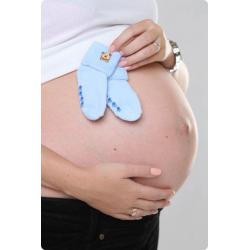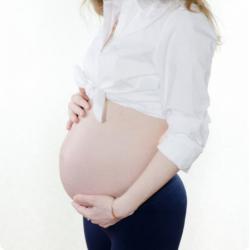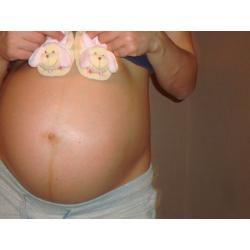 Pregnancy Tips
Have you had your Group B streptococcus (GBS) test yet? If not, then week 35 of pregnancy is the high time you have one. Since many women don't experience any symptoms of GBS, this test is critical, as the streptococcus can be transmitted to your baby — something that may cause very serious birth complications.
If the ultrasound shows that your baby hasn't moved into his head-down position yet, then why not give him a helping hand? Many pregnant women say that spending time on their all fours has helped encourage their babies to move into the engaged position, ready for birth. If this still doesn't help, talk to your midwife about your available delivery options.