A kiss is a lovely trick designed by nature to stop speech when words become superfluous. Hello beautiful queen, do you really like a guy and want to be kissed by him? Well, you are definitely at the right place and I am happy to be your guide. A kiss can be a very magical thing, it seals two souls for a moment in time. And after that first kiss, there is no telling how far the relationship will go. Below are over twenty-five (25) ways to encourage a guy to kiss you. Feel free to read through the list and be inspired.

1. Get him to pay attention to your lips

In order for a guy to desire your lips, he has to notice them first. The key to unlocking this part of the game is to make your lips appear very tantalizing. Make certain that they are well moisturized each day by applying lip balm or Vaseline to them. The reality is that cracked or dry lips are not very pleasurable to kiss. So, make those lips of yours kissable! Below are a few other things to think about if you want your guy to notice your lips.
If you are out to dinner with your guy and you are enjoying something that drips, for example juice or ice-cream, try to get a little on your lips, then lick it off slowly. Try not to spill anything on yourself though! That would be super embarrassing.
Put on some lip balm or lip gloss while he watches. This is another way to draw his eyes to your lips. Continue reading to find other ways to get that boy to kiss you.
2. Gaze at his lips
How about staring at his lips? Yes, this is an excellent way to make him pull your lips to his. By staring at his lips, you will be giving him a hint that you are willing to kiss. Please ensure that it looks natural and do not stare at those lips of his for a long time. You can stare for a short time, then looks into his eyes. He will know exactly what you desire. Trust me!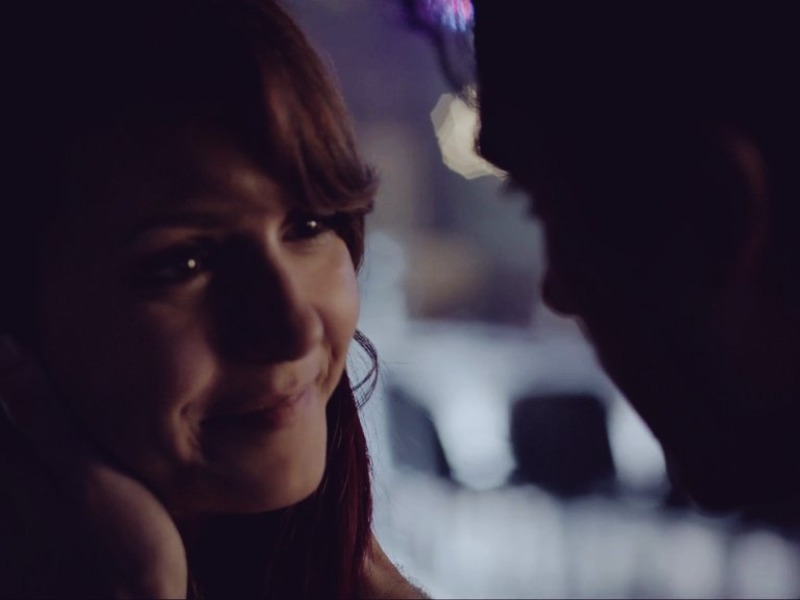 3. Use your eyes to flirt with him

Your eyes play a vital role in letting a man know that you want his kiss. They are like windows to your soul. So, here is how to provoke a guy with your eyes! Show him that you want to be kissed by looking deep into his eyes, staring briefly at his lips, then back into his dreamy eyes. You can also look deep into his eyes then drop him a sexy smile. If he doesn't get these clues, then I don't know which clue he will get. Go ahead girl, get that guy with those dreamy eyes!
4. Get closer to him
Are you close enough to him? Well, if you really want that kiss, then maybe you need to get a little closer. The closer you are, the better it is for you! And who knows, maybe he has been trying to think of a way to get closer to you too. If you happen to see something on his face, then lean over, wipe it off, and stare into his sexy eyes without moving. You can thank me later! This is an excellent strategy to get a shy guy to kiss you.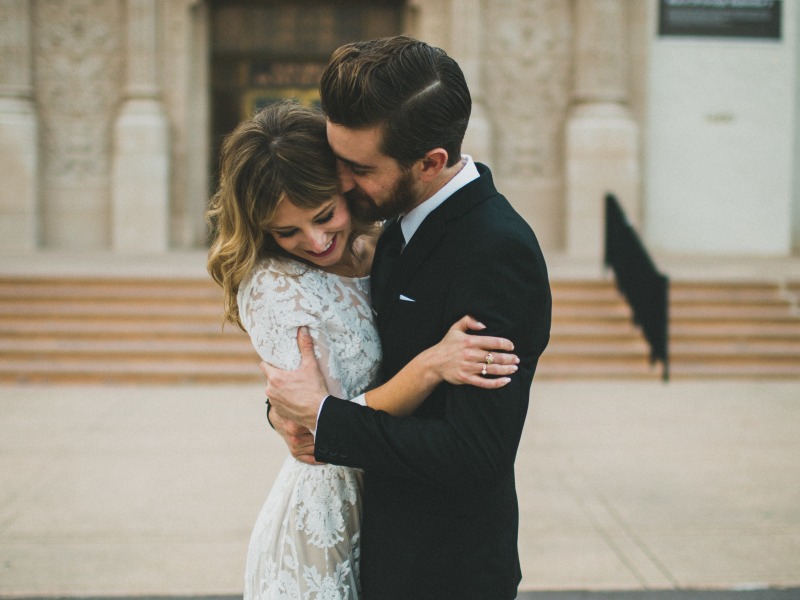 Source
5. Smash the touch barrier

We all know what the 'touch barrier' is. It is that unseen wall that gets between two persons who really like each other. You can smash that wall anytime and I suggest smashing it to pieces right now! Create an intimate environment between you two. Touch this guy of yours! If you are near him, gently feel his legs, brush your leg against his or touch his arm when you are laughing.
You both will feel comfortable being around each other and kissing each other will be the next touch. I promise!
6. Flirt with him when you are near him
Want to see how to get your boyfriend to kiss you? Well, great! Giving this guy verbal hints that you would like to be kissed is a great strategy to use. You can tease him a little. A good suggestion is to tease him about the fact that he has not yet kissed you. He will get this hint right away!
7. Flirt with him through text
Do you desire a hot guy's kiss? Get this guy thinking about you even when he is not near you. Send him some super sexy text messages. Show him that you are funny but very interesting. Please do not blow up his phone with these messages though, as this can be a major turn off. Send him a few texts but do not overdo it.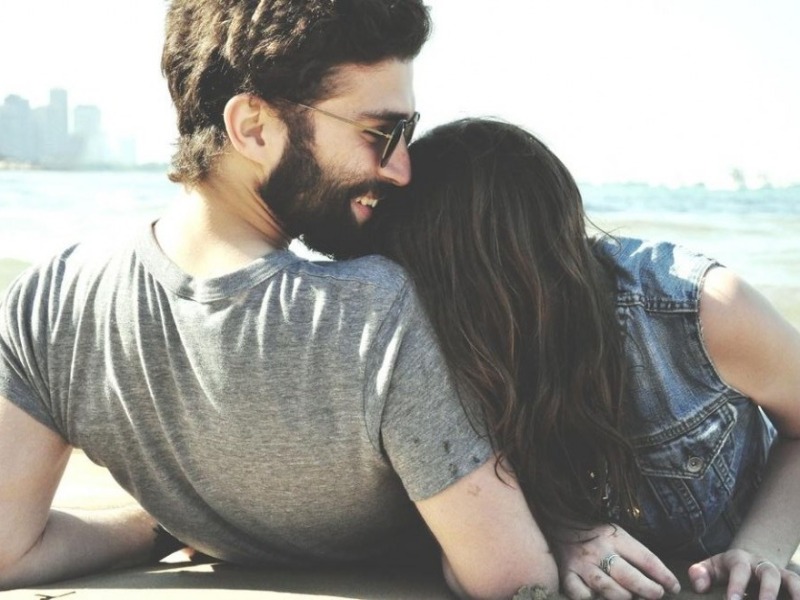 Source
8. Make him feel confident

Men like to feel confident. So let him feel like he is the only man on earth. Boost his confidence and he will be confident enough to kiss you. Tell him that he is the most resilient, amazing and sexiest man alive. Ask him to lift or open something for you. And when he is doing it, compliment him. Tell him that he has strong muscles, men like to hear these things.
9. Pretend that you are cold
If you have tried many things and he still hasn't kissed you, here is another option. Just pretend that you are cold. Shiver if you can, and rub your hands together. He will give you his jacket and pull you closer to him. This way, he will not be able to resist kissing you. This is just another simple example of how to make a guy kiss you.
10. Smile
What makes a guy want to kiss you? Your smile could be the answer to that question. A smile can do wonders! So, waste no more time. Get near him and just smile. This smile should not be the 'normal girly smile', it is a smile that tells him you want to be kissed and you are inviting him to do so. This is a smile that works like magic every time!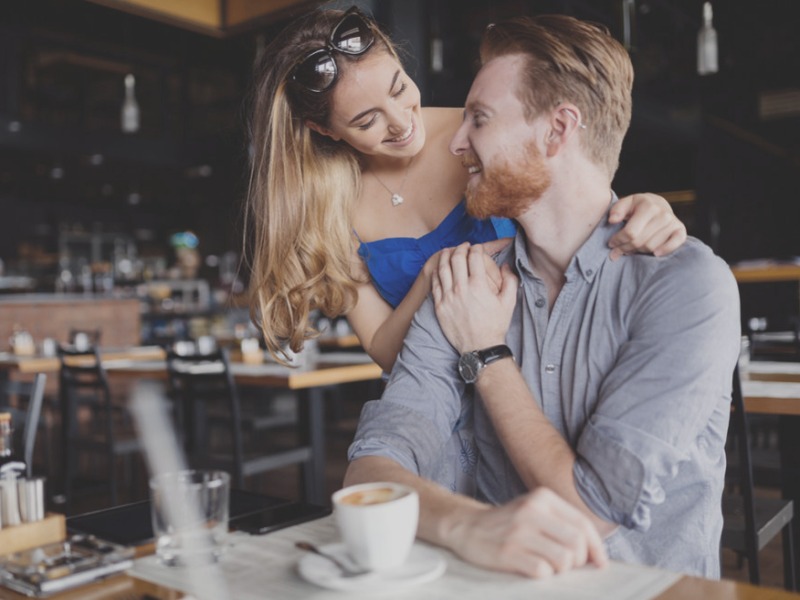 Source
11. Work your way up with conversation

Never underestimate the power of conversation. Start by asking him what he likes about you. Listen as he speaks. When he turns the question around on you, tell him that you like his lips and how soft they look.
Hopefully he will let you test them out after that conversation! This is an excellent way to get kissed without asking for it.
12. Make him comfortable
If you are trying to push things too soon, it's not a good idea. Some men like to take things slowly, especially if they really like a girl. So make him feel comfortable, give him a little space, be patient. He will make his move. Making him comfortable is a great example of how to get a guy to make a move.
13. Lick or bite your lips
Lick or bite your lips because those are moves that will get him to pay attention to them. Do not bite your lips too hard though because you will hurt them. Be gentle. This will drive him nuts and soon his lips will be on yours. I hope that you are ready for it!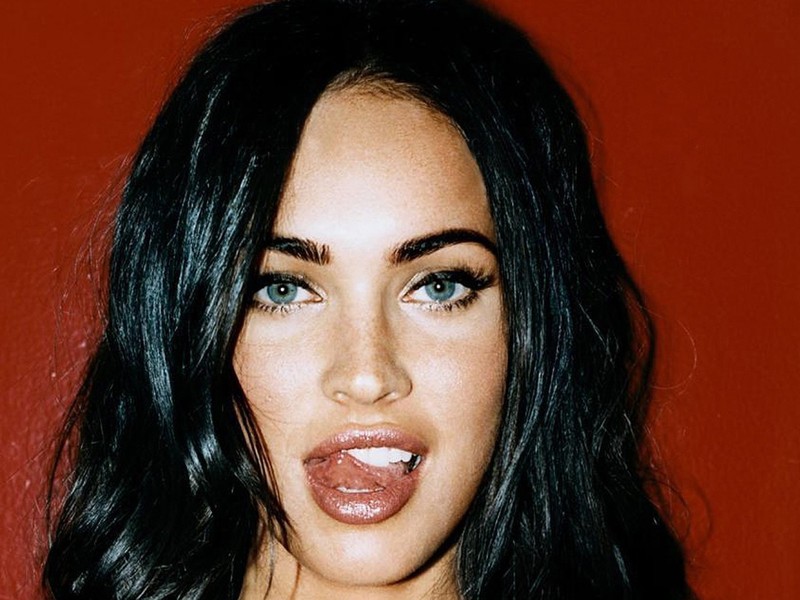 Source
14. Give him a reason to look at you

Men get uncomfortable looking at females for a long period of time. Ease this burden by giving him a reason to look at you. You can start a staring game or, after having dinner, you can ask him to look at your face and tell you if there is anything on it.
15. Talk to him
Be frank with him! Does he want to kiss you? Ask him. If he says yes, then tell him to go ahead. If that is what he wants, he will not reject this offer.
16. Approach him with fresh breath
Whenever you are talking to him, make certain that your breath smells fresh. Bad breath can be a major turn off! And fresh breath can turn him on. So, do whatever it takes to make your breath turn him on.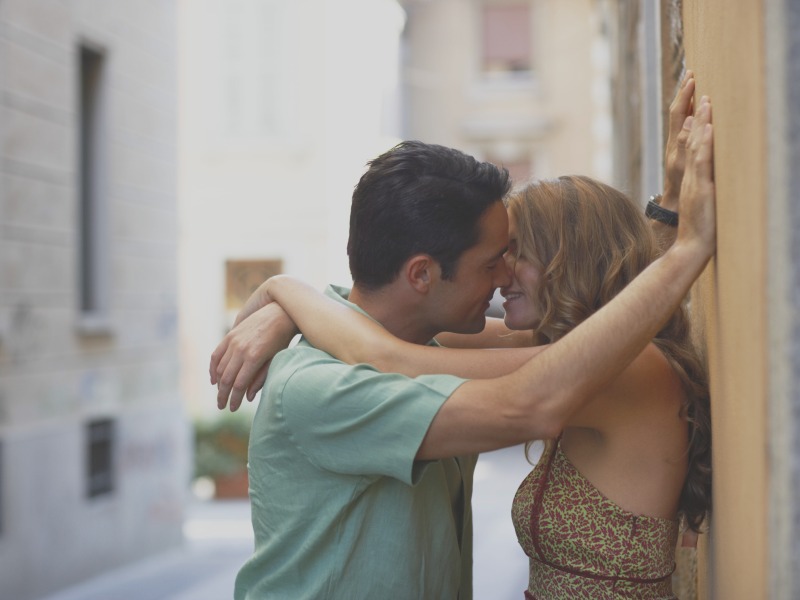 Source
17. Get him alone

Maybe this guy of yours is nervous, and is shy to make his first move in front of a crowd. So, do whatever is necessary to get him alone. That might be all it takes for this special man to make his move.
18. Use a ruse
Sometimes you need to trick that special guy into kissing you. Make an excuse to pull him super close to you. You can pretend that you have something in your eye and get his help to get it out.
Another suggestion is to tell him that you are playing a game to see how close you can put your faces together before one person blinks. That should be fun.
19. Give him long hugs
Make your hugs count! If you are telling each other goodbye, squeeze him hard, and when you are letting go, try to keep your arms on his shoulders. Do not pull away too fast, or else you will miss the chance to be kissed. And you don't want that, do you?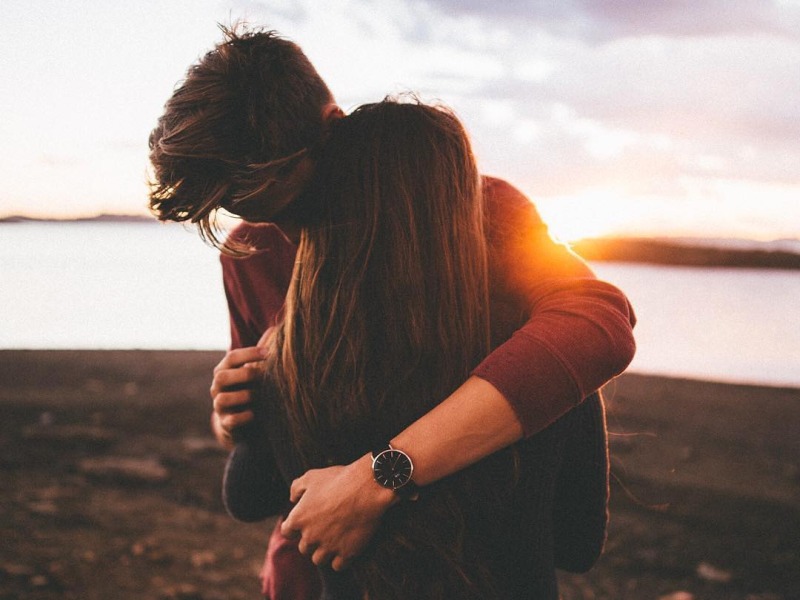 Source
20. Keep your body language open at all times

Ensure that you are always facing him. This will give him the opportunity to kiss you. Do not cross your arms when you are with him, as this is a sign that you don't want his hands on you. You need to appear open to being touched; it's the only way he will touch you.
21. Hold his hands
Take his hands and hold them in yours. This is a strong sign that you are interested in him. And guess what? When you do this, he will not be able to confuse how he feels about you. Soon afterwards, this man will be kissing you.
22. Stay confident
Whether he is responding positively or negatively to your advances, continue to be confident. It is the sexiest and most attractive quality a woman could have, so wear it with pride! Men really like it too. So, keep calm, keep smiling, be creative and use your imagination to get your kiss. Remember to wear your confidence with pride.
23. Ask for the kiss
Sometimes you just need to be frank, and ask for what you want. No hiding in the bushes, no tricks up your sleeves - just ask for that kiss. He will either let you have it or not. It's simple.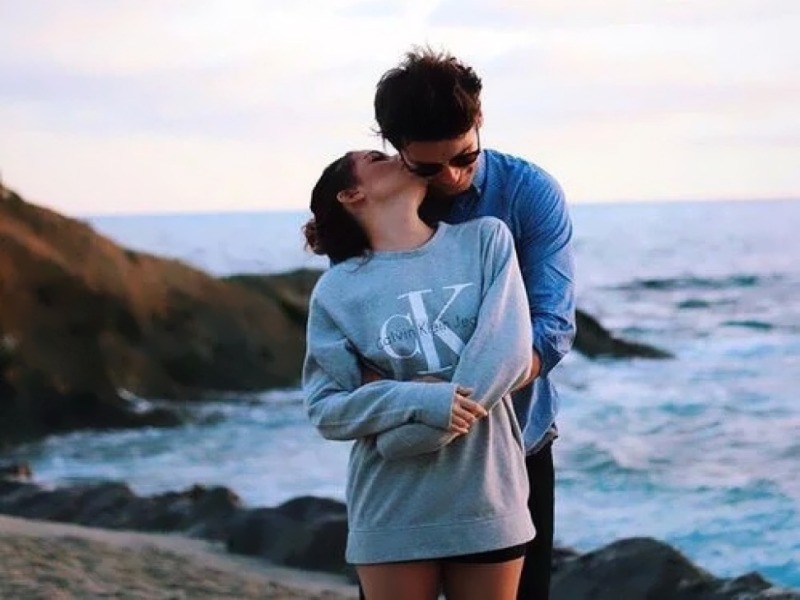 Source
24. Whisper in his ear

Another simple but very effective way to get that special man to make that kiss mind-blowing is to whisper in his ear. If you happen to be standing next to him while you are out, get closer to him, bring your mouth to his ear, place your cheek on his shoulder and tell him thanks for an amazing night. You will be surprised how much wonder this can do. Try it!
25. Kiss his cheek

If you are sitting beside him, and you lean over to whisper something into his ear, get close enough to let your lips touch his cheek. This will cause him to grab you and pull you close for a kiss within seconds. You cannot go wrong with this one. I promise!
26. Kiss him
I know what you are asking… "Should I kiss him?" Well, if you've tried everything in the book and he still hasn't kissed you, then turn the tables and make your move. Yes, it is time for you to kiss him! Do not wait around any longer, just kiss the guy already. What's the worst thing that could happen anyway? He probably knows you want to do it. So, if you are on a dinner date, you can lean in gently and give him a nice short kiss. Then pull back and keep talking, as if it was a normal thing to do.
Read also: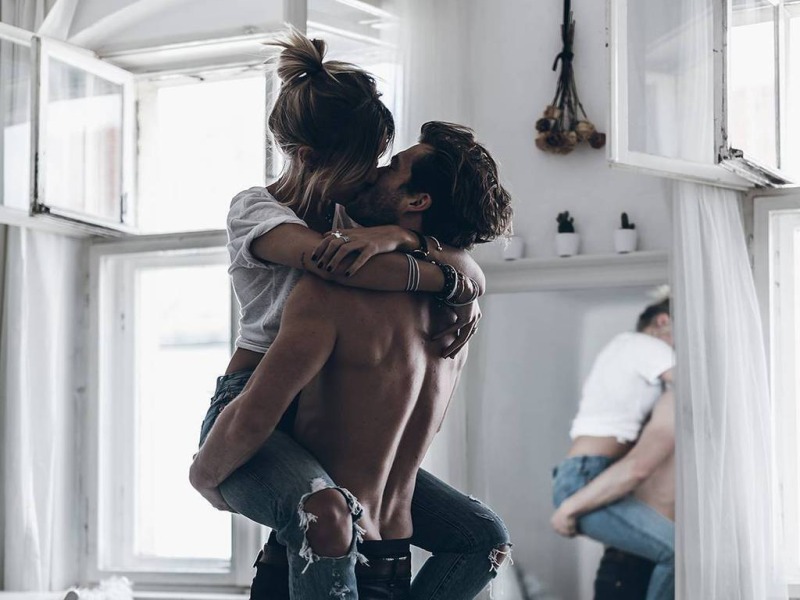 Source
So there you have them! All the tricks in the book that I know and am happy to share with you. By now, you should have no problem getting your man to kiss you. Hopefully he will make his move soon, and I am confident it will be nothing but magical when it happens.

Find more how to get a guy to kiss you in this video: