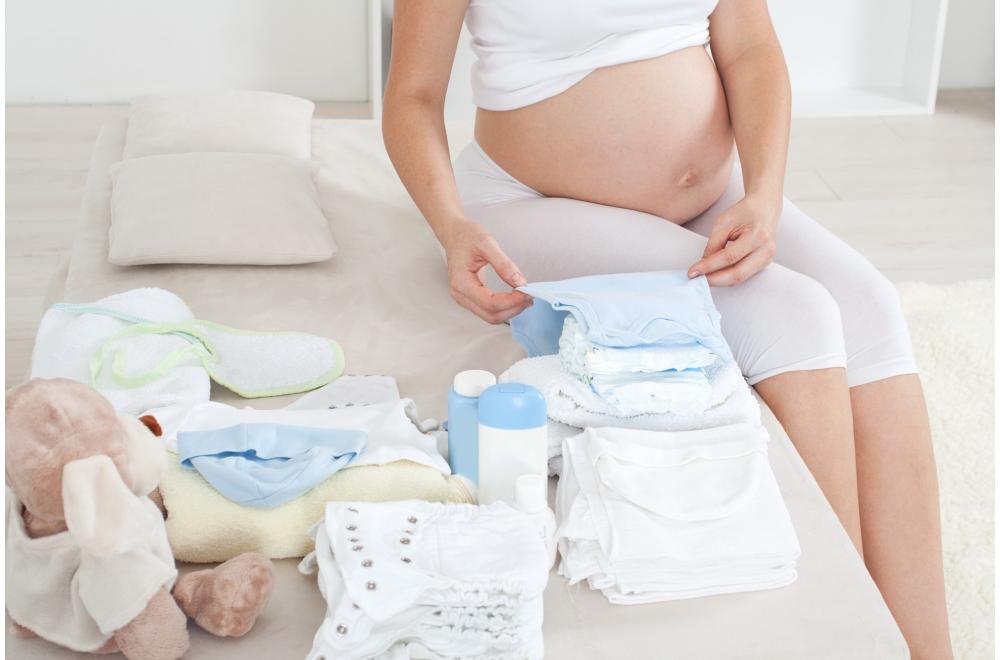 When the moment of labor approaches, you should have your bags prepared — one for you and the other for the baby, packed and stored in your car. In this article, you will find information what important things to pack.
A Hospital Bag List
These are the items which you must have in your pregnancy bag:
insurance documents, filled hospital forms and your birth plan;
a few pairs of warm socks;
a warm robe, sweatshirt or sweater;
2 maternity bras;
lip balm to prevent your lips from getting dry;
personal hygiene items — hairbrush, shampoo, toothbrush, toothpaste, deodorant, face wash, conditioner, lotion and others. It will be great if you have all of these in travel-sized bottles in order to save place in your luggage;
eyeglasses if you need ones. Carrying lenses might be quite uncomfortable while you are in labor;
headbands – take two or three because you will probably lose some of them. You really need something to hold your hair while you are giving birth;
coins for the vending machines in the hospital will be pretty useful;
a cell phone and a charger, as well the phone numbers of relatives and friends.
What to Pack in the Hospital Bag for More Convenience?
The following items are not obligatory but they will make you feel more comfortable:
an extra pillow;
comfortable clothes;
a hairdryer;
sanitary pads;
breast pump – it sometimes appears to be pretty useful in these first days of maternity;
comfortable slippers;
your MP3 with some music that makes you feel well.
A Hospital Baby Checklist:
Be sure to take with you the following items:
an approved car seat for a newborn;
baby clothes;
warm blankets;
a hat.
A Labor Bag Checklist
If you wonder what to pack for labor, have a look at the following list:
the birth plan and the maternity notes;
a dressing gown;
warm socks for preventing your feet from getting cold;
old clothes or a nightdress to wear while you are in labor;
a massage oil or lotion;
a birth ball – it will help you relieve the pains and the tension;
a lip balm;
snacks and drinks;
items which will help you relax while the time is passing - books, magazines, a tablet and others;
hairbands to tie your hair.
What to Bring for the Dad or the Coach?
be sure to take a camera with batteries, a charger, and a memory card with enough space on it. You can also use your phone to take photos or video and again you should take your charger;
comfortable shoes and a few pairs of clothes;
snacks and drinks;
something to read or watch;
money, including coins for the vending machines.
What Should I Pack for after Delivery?
After you have delivered the baby, you are going to need the following things:
a comfortable nightgown;
your cell phone and charger in order to be able to call your friends and family;
something to drink and eat;
hygiene items;
comfortable nursing bras and breast pads;
maternity underpants;
comfortable clothes and shoes.
What should You Take for the Newborn?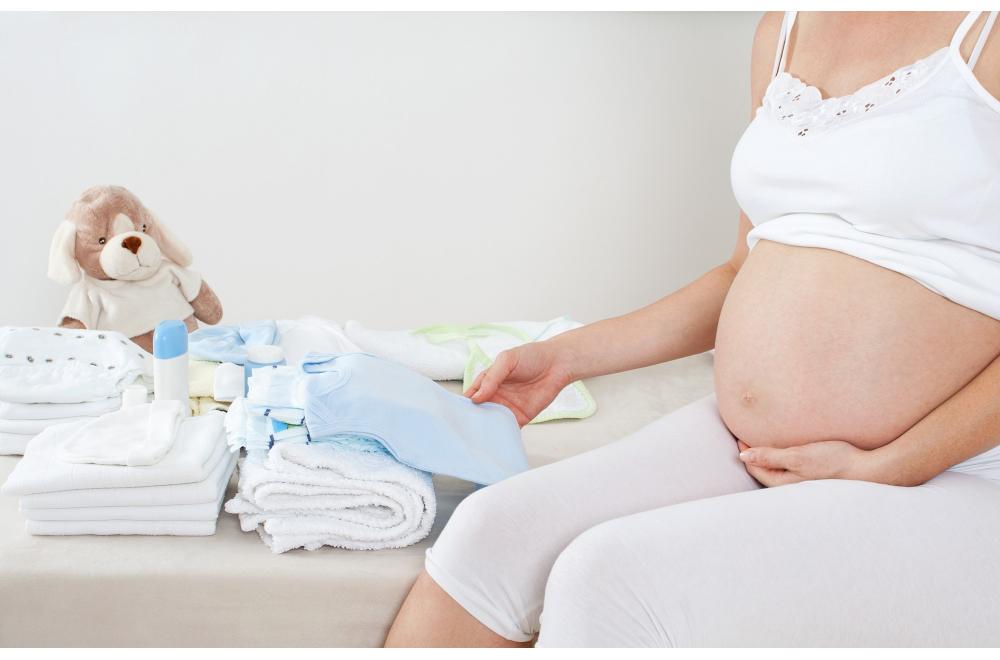 Your baby will be so vulnerable and sensitive to cold, so do not forget to take with you the following things:
a few sleepsuits and vests;
baby blankets to keep the baby warm after going outside the hospital;
nappies;
a cotton hat. It is obligatory to keep the baby warm;
a going-home baby outfit. Your newborn child will need an outfit to go home. Be sure the outfit to have legs, in order the car seat strap to be able to fit between them;
a car seat. Although you might cuddle the baby all the time, it is safer to put him or her in the seat;
a jacket or a snowsuit if it is cold outside. Do not ignore the cool weather and be sure your baby to dress well.
What Happens to the Baby In the Hours After Birth?
When you know what will happen with the baby in the hours and the days immediately after delivery, you will find out what you will need in your bags for mom and the baby. It is also a good idea to attend courses for new moms with your partner. Thus, you will know what to expect and will feel calmer. Since newborns cannot control their temperature very well, they need to be kept warm and dry. So, you will need a thick blanket when you leave the hospital. A blanket and a cap to keep his head warm will be given in the hospital but you need yours when you leave it.
Time to Cuddle
Soon after delivery, you will probably be allowed to cuddle your baby. The skin-to-skin contact will help keep the newborn warm. Also, these moments are essential for the two of you to start bonding. Be sure to have comfortable clothes or a nice nightgown to make you feel cozy enough.
A Bath and an Exam
When the temperature of the baby becomes stable, it will be a time for a bath. The baby now has to be cleaned well after the delivery. You should not worry about towels, baby soap and other because they will be available in the hospital. After the bath, your newborn baby will get a complete pediatric exam. Both the bath and the exam take place in the nursery but they can be done in your room, if you request this. If you're breastfeeding, it is better to keep the baby in your room. Be sure to inform in advance the medical staff what your preferences about the baby bath and the exam are.
Prepare for a Good Sleep
Before both of you go to bed, your baby will be observed to ensure everything is normal. In the minutes after birth, an Apgar assessment will be done. Its function is to evaluate the baby's heart rate, reflex response, breathing, muscle tone and skin color. If everything is normal, you will be allowed to continue cuddling your baby. You will need comfortable clothes for these moments and maybe your mp3 player to help you feel relaxed. It is a good idea to have a little snack from your hospital bag and something to drink to keep you hydrated.
When Can I Go Home with the Baby?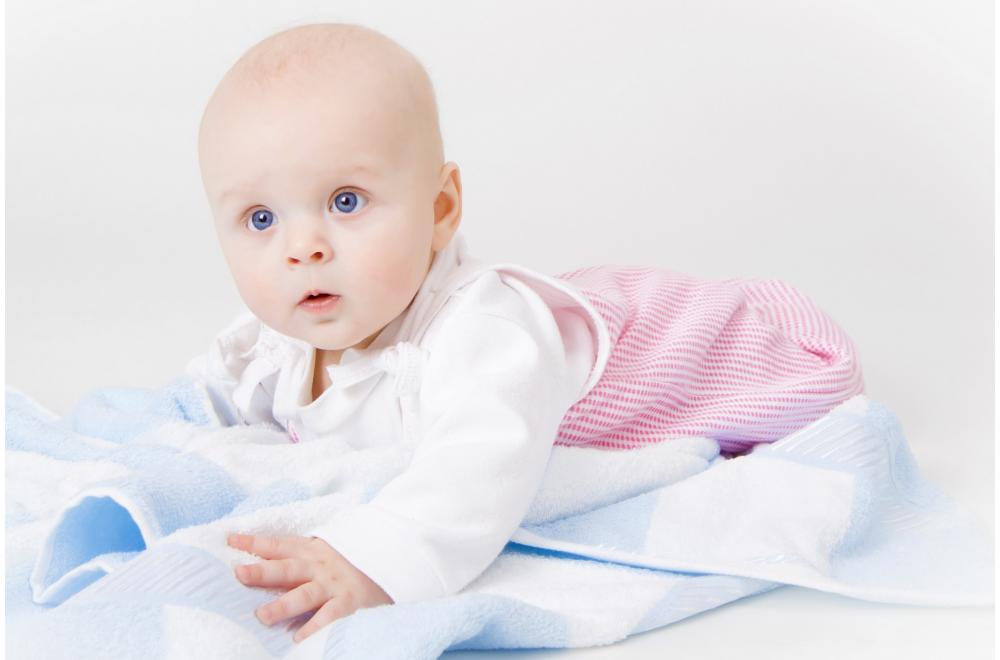 It depends on what happened with you and the baby during the pregnancy. If you had a normal vaginal delivery, you will probably have to stay in the hospital for a period of 24 to 48 hours. If you had an uncomplicated C-section, you will probably be allowed to leave the hospital after two to four days.
During the First Week
Use the time when you are still in the hospital for recovering and having a nice rest. You will need plenty of energy when you go home. For these days before going home, you will need your hygiene items, home clothes and everything that is going to help you feel comfortable.
Prepare for Leaving the Hospital
Put on some comfortable clothes and take care of the baby. Be sure that he or she is dressed warm and wrap the baby carefully in the blanket. Be careful not to forget to put a hat on the baby's head. Even if you are a driver, you must call the father or someone else to drive you back home.
What to Expect when You Go Home with the Baby
You should know that newborns should eat between 8 to 12 times a day. It might be very convenient to use a breast pump in these days. Be sure to have almost one diaper bag nearby because you will be changing, at least, four wet diapers a day and one or more poopy diapers. Newborns usually sleep a lot - for 16 to 17 hours each day, but usually not for more than an hour or two at a stretch. Be sure that you also take rest often. This will give you the energy to take care of the baby.
The Hospital Bag Checklist for the Baby Will Save You a Lot of Problems
Because when the time to deliver the baby comes, you will be pretty stressed to think, use a hospital bag checklist. This will help you take with you everything you will need for labor and before and after the baby delivery.
When Should I Pack the Delivery Bag?
The right moment to pack everything from the checklist for a baby is Week 34 of pregnancy. Normally, the pregnancy continues 40 weeks but you have to be ready for surprises and your birth hospital bag has to be prepared. Thus, you will have your mommy bag available when the exciting moment comes.
Find Out More About This in the Video