Happy is the woman who has many hobbies. Every woman needs to have a hobby of some kind. Something that will empower her, something that will relax her mind and something that will help to shape her creative side. In fact, a woman shouldn't have only one hobby, she should have as many as she likes!
Hobbies are like seasoning to a woman's life, they make it taste interesting and often times better. Having a hobby makes life more rewarding. It keeps your body and your mind active and it makes you feel better about yourself. Below is a list of hobbies for women. You will see over 50 hobbies that a lady can choose from, some will be exciting or entertaining and others more challenging and thought-provoking.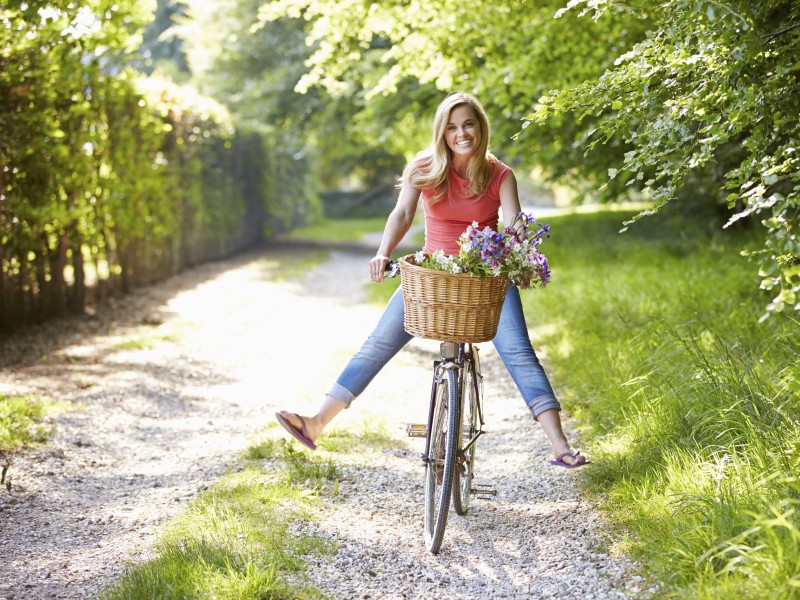 Source
Fun Hobbies for Women

Below you will find a list of fun hobbies. If you every feel bored, choose a hobby from this list. Feel free to grab whatever makes your heart sing and create your own music.
1. Gardening
If you want to be happy for a lifetime then be a gardener. Gardening is a hobby that brings out the creative side in a woman, it also helps to relax her mind. You can cultivate your own fruits and vegetables or you can grow flowers to beautify your home.
Though it is a fact that gardening is fun, it can also be very challenging. To get started, you can visit garden.org for a wealth of information about gardening. Think about what you really want to do, then get started!
2. Cooking
Eating is a necessity but cooking is an art. Without a doubt, people love to eat well-prepared meals. Cooking and baking help some people to relax, while showcasing their creative side. It can be a very rewarding experience, so "keep calm and cook on." Remember that no one is born a great cook; one learns by doing.
3. Acting
You do not need to be a trained actor to take up acting as a hobby. There are several benefits of acting. It helps you to be a better communicator, it increases your confidence level and it helps you to meet interesting people. So, get enrolled in an acting class today or create one of your own.
Acting is a very personal process. It has to do with expressing your own personality and discovering the character you're playing through your own experience

.
- Ian McKellen
4. Dancing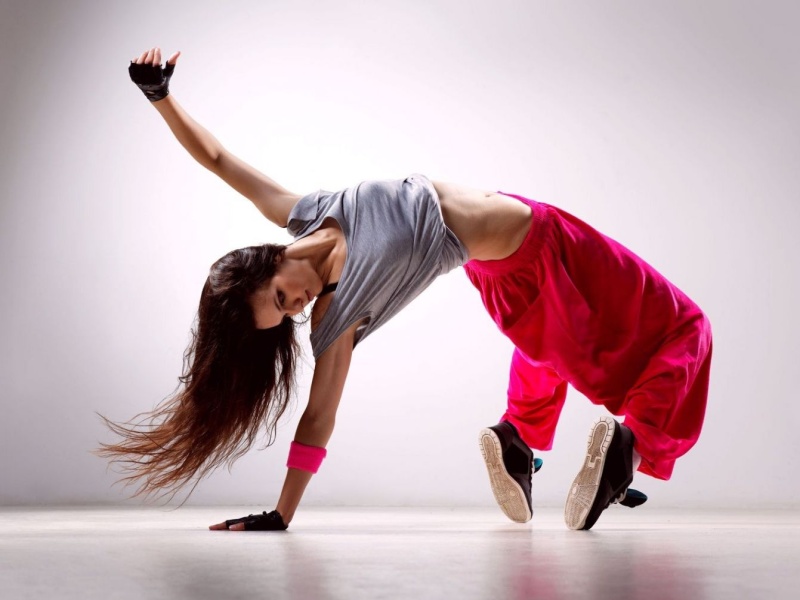 Source
Dancing is like dreaming with your feet. It doesn't matter if you join a dance class or go to a club to dance. Dancing is one of the best hobbies you can choose to take up. It is not only fun, it also has other benefits. Dancing improves memory, flexibility, and coordination. So, let your feet do the talking by moving to the rhythm of the beat. "Why be moody when you can shake your booty?"

5. Biking
Nothing compares to the simple pleasure of a bike ride. Biking is an awesome hobby. It can also be a great form of exercise, especially for your joints. Have fun, be active, ride a bike!
6. Bowling
We are all bowlers trying to reach our goals, but once we've hit the correct pin the rest will keep tumbling down. Bowling is a very popular hobby. It is an excellent hobby for teenage girls or older women. Everything about bowling makes it loads of fun.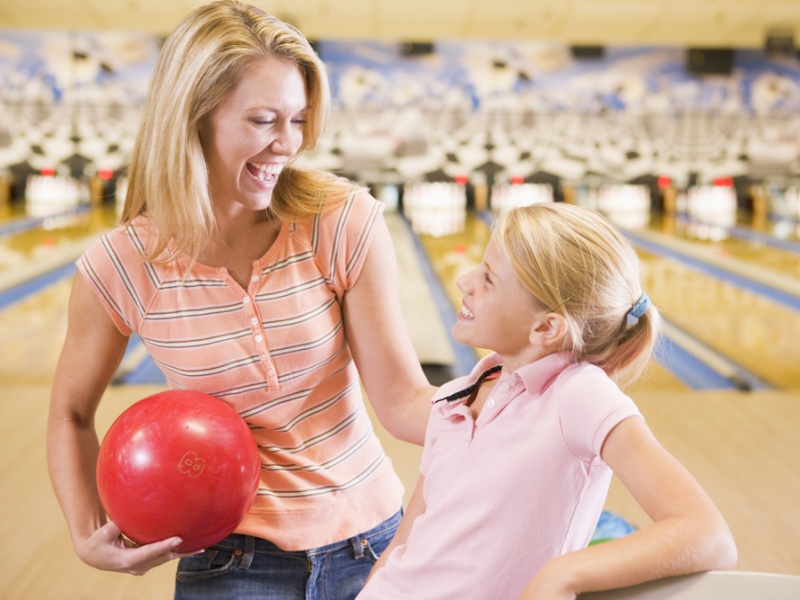 Source
7. Hiking

Hiking is another hobby that is a great form of exercise. It allows you to connect with nature and decreases your stress level. You can enjoy hiking with people or you can do it alone. You will se many different types of animals, birds and plants along the way. So take a hike!
8. Singing
Life is a song, sing it! If you are a music lover, then maybe you could take on singing as a hobby. You could join a music class, take some singing lessons or you could start by singing at home in the shower or anywhere you want. Singing exercises your heart and lungs and also releases endorphins, which make you feel good. So, sing on because the only thing that is better than singing, is more singing!
9. Swimming
Good things come to those who swim. Swimming can do miracles for your body. When it is done regularly, it keeps the muscles all over your body toned. It is an exercise that has many health benefits and is a perfect hobby for you. If you are searching for interesting hobbies then you have one right here.
10. Horseback riding
When riding a horse, we find freedom. Horseback riding gives you an escape from the world, an adrenaline rush, healing through the bond, opportunity to get some fresh air and goosebumps from perfect harmony. You do not need to get your own horse to ride, as there are many different places that offer trail riding. Challenge yourself to this new and fun hobby today
11. Chess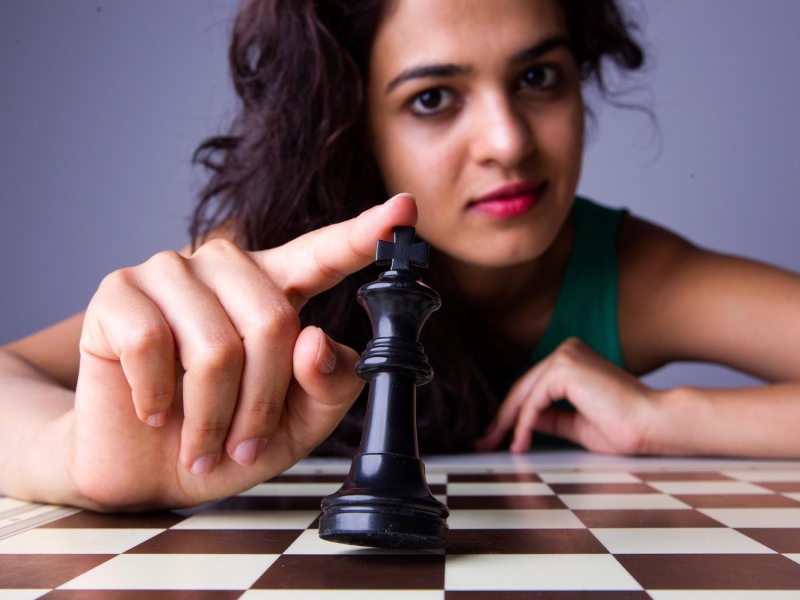 Source
Chess is everything; art, science, and sports. It is also a fun hobby. Anyone can play chess and you may be happy to know that it is a great exercise for your brain. It can improve your IQ level and your memory. Try something new. Try chess.

12. Tennis
Life is like tennis, the player who serves well seldom loses. Tennis is one of the most enjoyable hobbies of all times. It improves your hand-eye coordination skills, your socialization skills and, to top it off, you get to wear super adorable outfits! You do not need to be a professional player, just go out there and have loads of fun.
13. Reading
Reading is dreaming with open eyes. Whoever said that reading is not fun, is dead wrong! Reading is an awesome hobby, it is also very relaxing and entertaining. It improves your memory and vocabulary, increases your brain power, improves concentration skills and enhances problem-solving skills. You can find magic wherever you look; sit back, relax and read a book!
14. Traveling
Traveling is a super awesome hobby. It doesn't have to be expensive; you can go to the park, go on a trip or visit a friend. It is good to get out of your own environment and see new people or new things, even if it is just for a day. You can have loads of excitement and fun while you travel.
Source
Interesting Hobbies for Women

This list of hobbies is fascinating. They are a bit more involved and could even become a source of income. How interesting is that? Check them out!
1. Blogging
A blog is merely a tool that lets you do anything, from changing the world to sharing your shopping list. It is an online hobby that can be very rewarding and fun. It gives you the opportunity to create your own ideas and share them with other people. A lot of people make extra money from their blogs. How cool is that? A hobby that pays! So, create, share, connect and inspire others with your blog.
2. Camping
Got stress? Then go camping! There are several beautiful, affordable and safe campsites where you can go for camping. Camping can be a very rewarding experience and it can also be an awesome hobby. So, take a break and go camping!
3. Embroidery
Embroidery is a cool hobby that will never get old. It is a great way to relax and get creative with your needle and thread. Create something beautiful with your hands. It is time to try something new!
4. Floral Arranging
Each flower is a soul blossoming out of nature. Flowers have an instant and positive impact on your emotional health. Which is why the best hobby you can ever choose is to spend time with them. Be creative, as you arrange beautiful flowers to decorate your home, or to decorate some else's home.
5. Jewelry Making
Good things come in small packages, especially when it is jewelry. You will be so surprised to see the beautiful things you can create if you take on jewelry making as a hobby. You don't need expensive tools to make jewelry, you can start off with simple tools. Make gifts for yourself and other people you love. To get started, you can visit youtube.com or pinterest.com for many different tutorials on jewelry making.
6. Knitting
Like embroidery and jewelry making, knitting is another hobby that can be creative, relaxing and fun. Knitting helps to prevent arthritis and tendinitis, improves motor functions and relieves symptoms of stress, anxiety or depression. It may be a great hobby for you.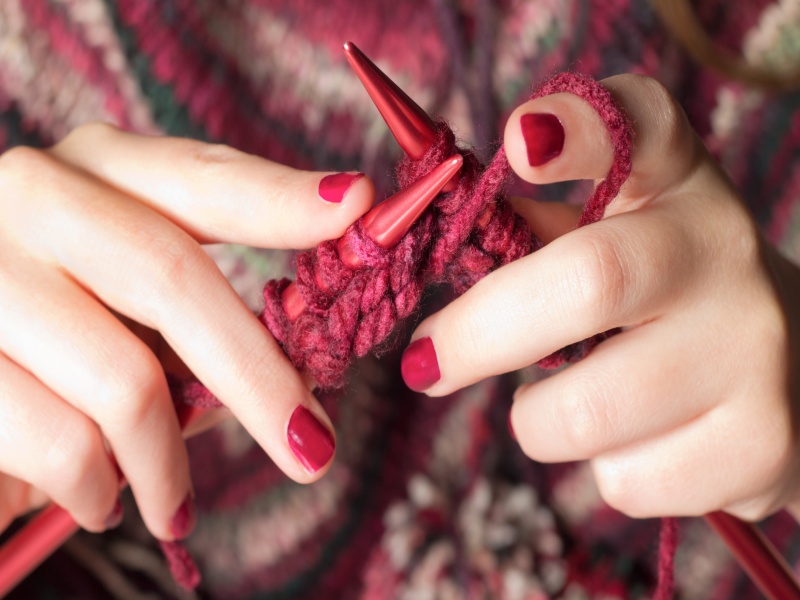 Source
7. Learning a Language

Learning a foreign language can be beneficial to you in several ways. It unlocks doors to many different opportunities at work, school or when you travel to other countries or other places. Though it can be very rewarding, it does take time and commitment. Try to learn another language, it will not be easy but you will not regret it.
8. Meditation
Meditation is like breaking out of your personal prison and finding paradise. It is a practice that can be very satisfying. Studies show that it reduces stress, anxiety and depression. Need a hobby? Try meditation!
9. Painting and Drawing
Painting and drawing can be very rewarding and fun. It is an interesting hobby that a person can do while they are indoors or outdoors. Get a piece of paper, pencils, paints and paint brushes and try it out today. Who knows? You might be very good at it!
10. Photography
Photography is a love affair with life. You are able to take a lot of amazing photographs with your smartphone. But, if you want to take this hobby more seriously, you can get yourself a camera that is perfect for taking photographs. This is a good hobby for girls.
11. Reselling
If you have stuff in your house that you don't need, or you like to create things that others may want to buy, then maybe you should think about reselling these items. You can make a lot of money by selling stuff on websites such as eBay, Amazon, and Etsy.
12. Wine Tasting
For an instantly happy woman, just add wine. If you are a woman who likes to enjoy good wine, then here's the perfect suggestion for you. Find places that offer wine tasting or even host your own wine tasting event. If you want to know more about wine, there are many books out there that will give you a lot of information.
13. Writing
A writer is simply a photographer of thoughts. Writing is an amazing hobby. Whether you are writing a book, a journal or an article it is a great hobby for you. If you think that you are a good writer you can make money by writing articles. There are many websites that you can visit that will pay you money to write.
14. Yoga
Source
Yoga is a journey of the self, through the self and to the self. It is a practice that acts as a means of meditation and relaxation of the body and mind. It embraces physical exercises that strengthen the body. If you are searching for hobbies for women in their 30's then you can think about doing yoga.

15. Running/Jogging
After a good run, everything feels so much better. Running is cheaper than therapy and a great hobby. It also has several health benefits. It keeps your body fit and it relaxes your mind. Try running today. If you want hobbies for women in their 20's and above then this is perfect for them.
16. Public Speaking
Public speaking is an excellent hobby for women who want to increase their impact on this world and to get their message out! If a woman masters the art of public speaking, then she is on her way to being a confident woman. Take up the art of public speaking as a hobby.
17. Gym
It is never too late to start going to the gym. So, sign up at your local gym. Often, you will get a trainer who will be your guide through the entire process. Take up this hobby to keep your mind and body active. You will not regret it.
18. Food decorating
Food decorating is often times a big interest for women. You can show your creative side by decorating cakes, cookies, pastries and salads. If you want to get more serious about food decorating, but you do not know where to start, you can start by joining a decorating class. Have fun!
19. Collecting antiques
Women are great collectors! They keep beautiful and interesting things. You can collect antiques like furniture, teapots or clocks. It all depends on your taste. Collecting antiques is one of the coolest hobbies for girls.
20. Volunteering
The best way to find yourself is to lose yourself in the service of others. If you are a woman who loves to give or who loves to contribute, then volunteering might just be for you. Volunteering is one of the most honorable and worthy things in which a woman can take part. It also helps you to appreciate others and yourself.
Everyone has something to give, whether it is money, time or effort. You can give whatever you have to give. So, go out there and volunteer.
Source
21. Run a Side Business

Many people have hobbies that they can turn into a business. These hobbies will help to generate income. So if you love to write you can become a freelancer, or if you like to cook then you can create a blog about cooking. Whatever it is that you like to do, you can earn money from it. Trust me! If you are searching for hobby ideas that can help you to make money, look no further.
Cool Hobbies for Women
This list contains some cool hobby ideas that are tough to beat. Check out these cool hobbies!
1. Scrapbooking
Scrapbooking may sound like something people did "back in the days," but I must tell you that it can be an incredibly awesome hobby. You can have just about any kind of pictures in your scrapbook, truly, anything you want. From your favorite places to your favorite music artist, it can be just like a diary or a journal. If you want cheap hobbies then add this one to your list.
2. Join a book club
Joining a book club can be the coolest hobby ever. If you love to read and you want to meet others like yourself, then this is the perfect opportunity for you. Some book clubs meet once a month to discuss books that they like or dislike. It is a great feeling when you can talk about books with people who understand what you are talking about.
3. Learn to play an instrument
It is a great hobby to learn to play an instrument, and you will have fun while you are learning. Think about the instrument that you want to play and go for it. Have fun!
4. Online Games
Online games can be loads of fun. Online games can be very addictive, so think about that before you try it.
5. Join a band
Even if you are unable to sing, you can still be a part of a band. Perhaps you can play a musical instrument like the drums or piano. Think about it!
6. Restoration
Restoration is a good hobby that allows you to put your creativity and your passion to work. You can apply your talent to a number of things. You can restore old books, old furniture or old cars. Use your talent and skills to take up something old and transform it into something new.
7. Watching movies
If you do not have the patience to read a book, then watching a movie can be a great alternative. It is a cool hobby for enjoyment and relaxation.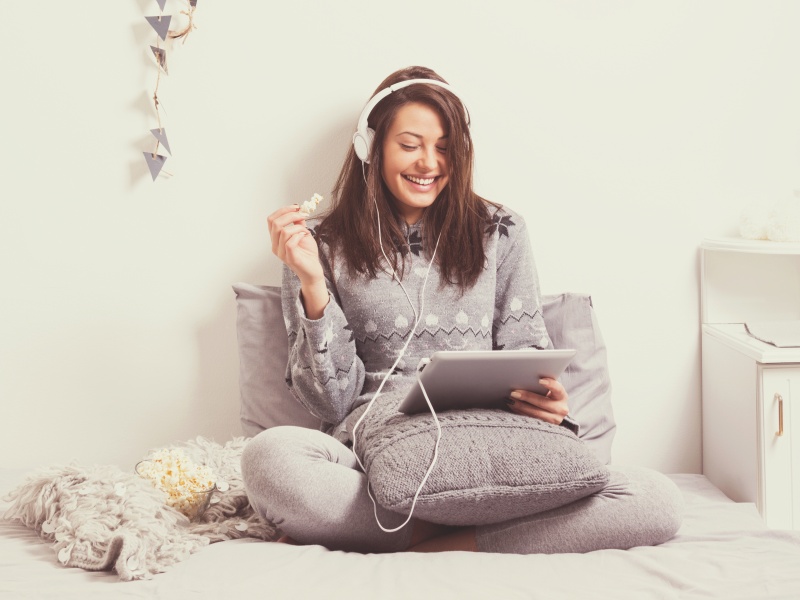 Source
8. Track Driving

Do you think that track driving is only for men? That is so far from the truth! Track driving is for men and women. If you are a lady who loves to drive fast and likes the adrenaline rush you get from it, then this hobby might just be for you.
9. Art
Art is the coolest hobby ever! There is something magical about creating something from a blank canvas. It's awesome!
10. Join a sports team
If you are a sports lover, then think about joining a sports team at your gym or in your community. You will find it to be very rewarding and fun.
11. Write songs or poems
How about trying to write a song or a poem? Or better yet, write a book with songs and poems. You might discover how much fun writing is to you. And, wouldn't it be amazing to see the beautiful pieces of art that you can create with words?
12. Fishing
They say that fishing is a man's hobby but it is a super cool hobby for women too. Try it out. Maybe you will love it.
13. Sewing
Sewing can be an exciting experience. This is a hobby that will never get old. It is very important for a woman to learn how to sew. Why pay others to sew for you, when you can do it yourself? Get yourself a sewing machine and learn how to sew. You will not regret it!
Hobbies for Adults
Below you will find hobbies for adults. Some of these hobbies are recommended for adults only. Check them out!
1. Lap Dancing/Striptease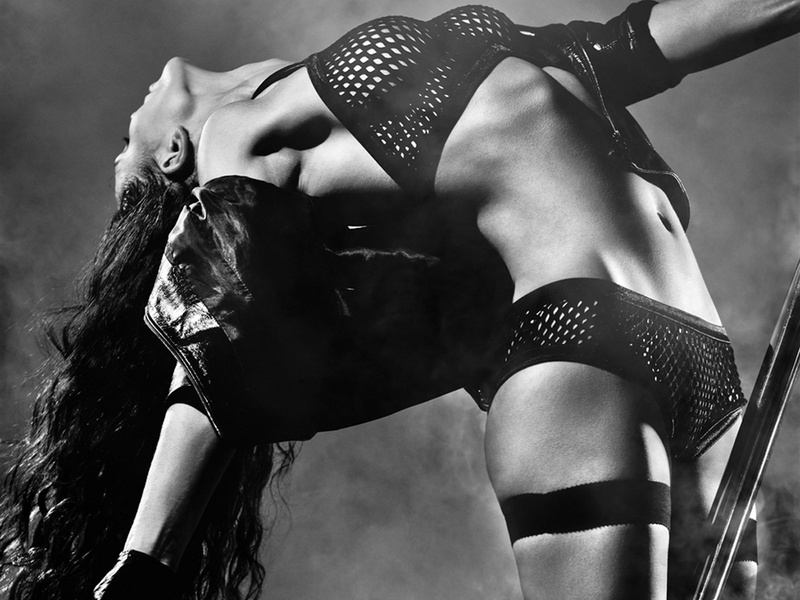 Source
Lap dancing is a hobby that is recommended for an adult. It is the same kind of dance that strippers do but you ONLY do it for your boyfriend or your husband. Spice up your sex life by taking up this hobby. It can be very fun because it consists of a lot of props, sexy outfits, and music.

2. Pole Dancing
Pole dancing is another hobby for an adult. It is a combination of gymnastics and dancing. It is extremely great for fitness and core strength and a lot of women all over the world take it very seriously. Install a pole in your home and start from there. It will be super fun!
3. Mentoring
Mentoring is an excellent way to spend your free time. You will find helping others to be a very rewarding experience.
4. Investing
When you invest, you can earn extra money. It is very important to do proper research before you decide to invest.
Read also:
So there you have it! Over 50 top hobbies for women. Hopefully this list has inspired you to try a new hobby. In fact, try several hobbies from the list and have fun!
Find some tips about hobbies for women in this video: