In this article, we will talk about some exciting games to play with your boyfriend on occasions when you either feel bored or have nothing to do in particular.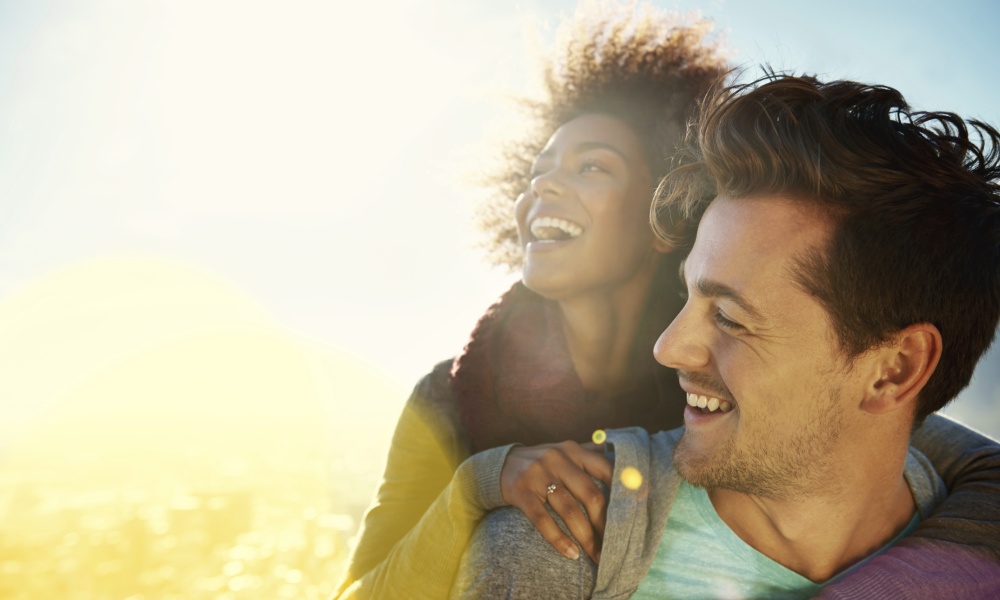 Source
Texting Games to Play with Your Boyfriend
At times, playing texting games with your boyfriend will not be a bad idea. There is no necessity to have plenty of applications so as to have fun on the phone since there are lots of enjoyable texting games to play for both of you. You will not have to spend a single penny for that and this can help to strengthen your relationships in the long run.
1. Would you rather
Although this is one of the old games to play on the phone with your boyfriend, it will be interesting for both of you. You simply need to provide your partner with a couple of horrible choices and he needs to choose any one of them. You can choose to go on the dirtier side by asking him questions such as whether he would prefer to have sex with you in the bedroom or only make love outside the bedroom.
2. Celebrity friendship
This game is almost like an on-texts variation of role play. Both the partners will try their best to act like celebrities of their own choice while playing this game. It is also possible to be a particular character rather than a celebrity. In this way, you will have a great opportunity to turn your guy into a character which you have always dreamt of.
3. 20 Questions
While playing this game, your sweetheart has to think of one specific place, thing or person and you need to use it in less than 20 minutes. You might either perform this or take the easier route by providing one other with the opportunity to ask as many as 20 questions regarding anything which you must answer with commitment and loyalty.
4. Story builder
While you might begin the story, your boyfriend has to add to it. Then you can also add your own bit to build the story and one advice would be to make the story somewhat naughty so as to keep things hot and exciting at the same time. However, bear in mind that both of you have just 20 chances each for building a complete story of your own.
Source
5. Emoji translation
Everyone knows that emojis are simply awesome. Although some of them might appear to be trivial, you can always string them together to make something out of them. You simply need to put several emojis together and your partner needs to guess what you are actually trying to say. It definitely sounds interesting, doesn't it?
6. Guess the Character
The most important part of this game is that you need to act like someone else for several minutes. You must send your boyfriend some lines from a specific character and he has to guess who you are actually impersonating. This character might be a celebrity, a baseball player or even any common friend of both of you.
7. Abbreviations
It is super simple - abbreviate anything that you are actually seeing and make your partner guess it. For instance, in case you'd like to say "I'm playing", you can simply say IAP. However, it is advised not to keep it that simple and try to make it a bit sexier and see whether he is able to guess it or not.
8. Song lyrics
While enjoying this game, you need to prepare a conversation making use of only song lyrics. You can make it somewhat difficult by selecting only one particular album or one artist of your choice. There is no need to possess any singing talent but the main idea is to have lots of fun while playing it.
Source
9. Where am I
You will be guaranteed of having tons of enjoyment by playing this game. All you need is to describe any location to your boyfriend and he needs to speculate where you're actually based on that. Even try to make this more interesting by describing locations which are special to both of you or simply give him several hints by describing your fantasies.
10. Word Scrambler
This game will require somebody exercise his or her brainpower in order to play it. You need to send a word to your boyfriend. He has to construct as many words as he can by using the letters of that specific word sent by you. For example, in case you send the word "nostalgia", your boyfriend can reply with tons, atlas and so on.
More points can be allocated for longer words as compared to the shorter ones.
11. Question for a question
It is one of those interesting games which are ideal for any new relationship since it allows you to learn more about somebody in interesting and enjoyable manner. It is possible to play this game by asking your boyfriend a question about him and he needs to answer with yet another question in order to become familiar with you.
12. Personal trivia
You can always try to play personal trivia in case you think that you know everything that is required to know about somebody. Your boyfriend can ask you questions regarding himself to test how well you are acquainted with him. For instance, he can ask you questions like what is my favorite snacks or when did my girlfriend first kiss me.
Sexual Games to Play with Your Boyfriend
Sometimes some extra things are required so as to keep the relation alive between 2 individuals. In the subsequent paragraphs, we have mentioned several flirty games which you can enjoy with your boyfriend and have a nice time. On some occasions, it is quite natural for both of you to feel bored and in order to spice you up, these types of love games are most welcome. You may tease your partner, have some fun with him and you will soon find that your boring afternoon has turned out to be a most enjoyable one. Some of these cute games to play with your boyfriend are as follows:
13. Webcam chat
It is not a bad idea to sit in front of the computer with your boyfriend and visit any web chatting site such as chatroulette. You can engage yourself in a bit of foreplay as you watch other singles or couples on the cam. Apart from being a wonderful time killer, it will also help you not to get bored. However, do not show your face on the cam in order to safeguard your identity in case you happen to be naked.
14. Doctor and nurse
It is really exciting to play a role playing game. Here you may dress up as any character you like and try to have sex with your boyfriend. One good idea will be to play the role of a doctor while the other person can be a nurse or a patient. Just pick your own characters and try to emulate them.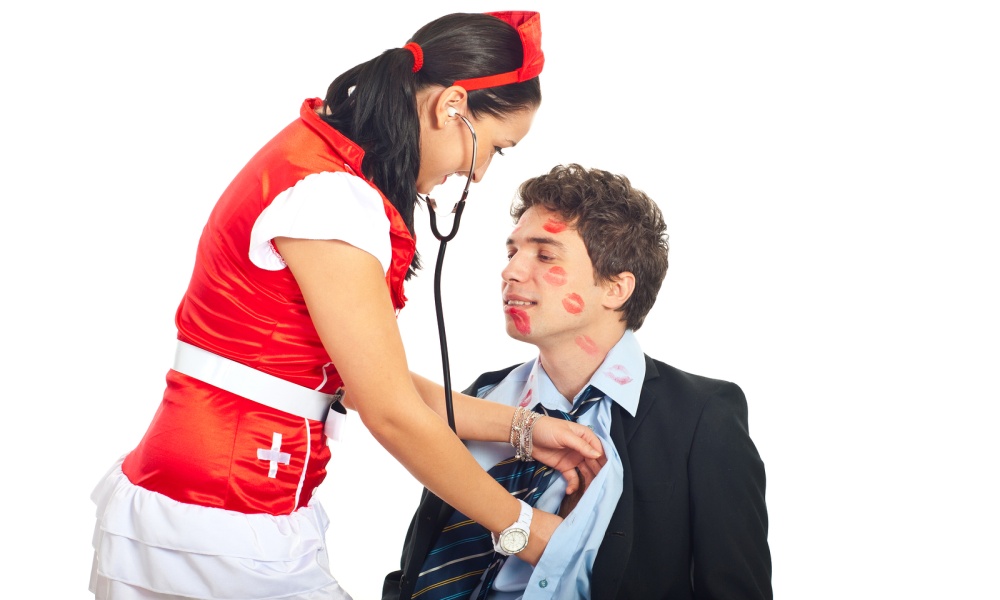 Source
15. Play drunk
This is one of the most naughty games to play with your boyfriend especially if both of you like to have drunk sex. Try to pretend as if you're drunk and inform your partner to think that he was at some other location and he just came across you all of a sudden. Request him to behave as though both of you are unknown to each other. You may try to resist your boyfriend softly just like a drunk girl might do.
16. Read out and erotic story and also play the characters
While reading out from your favorite collection of erotic short stories, try to act as the leading characters. Whenever you read any text that involves touching the body parts of your lover, try to act similarly and enjoy what you're doing.
17. Body paint or massage
You may also provide your boyfriend with a stimulating body massage. This will help to bring his erotic fantasies to life. Otherwise, you might also use some massage oil to rub his body using your hands. Even better, you can take off your clothing and allow your boyfriend to paint on your skin using body paints or even water colors. This will definitely prove to be one of the fun games to play when your bored which will surely enliven your spirits.
18. Sex toy
Make your boyfriend get dressed up like a sex toy and although he might protest initially, this will definitely prove to be one of the most exciting girlfriend and boyfriend games. Also, do not forget to make love to him. After all, he's a sex toy!
19. Spell out words on the body
This is undoubtedly one of the most well-known romantic games that one can enjoy with her boyfriend. Just make him lie down naked and tell him to recognize the words which you spell out on his back. As time passes, he will get better at recognizing the words and in that case, don't forget to scribble faster such that he becomes confused. Give him a loving kiss once he provides you with a correct answer and for every wrong answer make it a point to spank him using a stick. By switching roles, you can add to the excitement of this game.
Kissing Games to Play with Your Boyfriend
There is nothing like spicing up your relationship with your boyfriend. There is no doubt about the fact that kissing is one of the most exciting things that you and your lover have enjoyed together. It will help to manifest your affection and love for each other and will also make him attracted to you at all time. In case you think that kissing is an important part of a successful relationship, you can go ahead and add some more spice to make it more enjoyable. Below we have mentioned several kissing games to play with your crush.
20. Blindfolded kisses
This exciting game will provide both of you with the opportunity to experience truly hot as well as funny moments which will definitely make your relation more exciting than ever before. Simply blindfold your boyfriend using a towel or any piece of cloth and make sure that he is not able to see anything prior to starting. After that, make him sit down on the bed or on a chair. Tell him to kiss you at any part of your body which he finds and feels just by touching. No doubt that this game will be really a very exciting one.
Source
21. Who lasts longer
While this game is simple and easy, one should not underestimate the efforts that are needed for playing it. Make it a point to make your lover sit very close to you. Try to get close enough to each other so that your lips are almost touching with that of your lover but they must not touch yet. The same should be done by your boyfriend and sit like that to find out who is more patient to hang in without kissing his or her partner.
22. Movie kissing
Watch a movie at your own residence after calling your boyfriend and that movie should be packed with romantic scenes as well as kisses. Watch around with your partner after muting the volume. Whenever any intimate scene will take place, both you as well as your partner must try to make the voices.
However, according to the rule of this game, you cannot touch one another till the movie comes to an end.
Fun Games for Couples
You must remember the first few days in your relationship where you would both hold each other's hands passionately. That time it was so exciting to know one another. However, there is no reason to worry since you can make your bond even stronger than before by playing some exciting games this will help to enhance your desire for sex. You need to put on your best efforts in order to achieve this objective.
It is not impossible to turn affection into a routine. Your boyfriend might be introvert or he might even love his me-time but even then it will be possible to put the passion back in your relationship. Here are several games to play with your lover which you as well as your partner can enjoy outside your bedroom.
23. The dice game
Make it a point to purchase at least 2 dices. Prepare 2 columns on a piece of paper. Jot down 6 adorable commands such as kiss, bite, nibble, sing and so on the left column.
Under the other one, write down the names of locations such as cinema, street, kitchen, bathroom, and so on. Next, the dice must be rolled twice by each one of you. While the first dice will inform you regarding the comments to follow, the second one will inform you, where. For instance, in case your command happens to be kissing and you get the word street on the second dice, you need to make certain that both of you kiss one another on the street by the following Sunday.
24. Chore wheel
It might be the fact that both you as well as your boyfriend hate the idea of performing dirty duties at home and you can always spice up the idea by making a chore wheel. Although you might buy a spinning wheel on the web, it is advised to make a wheel on your own and put stickers labeling the daily chores, like putting out the waste products, mowing the lawn and so on. Following this, each one of you might spin what the other individual is going to do that day.
Read also: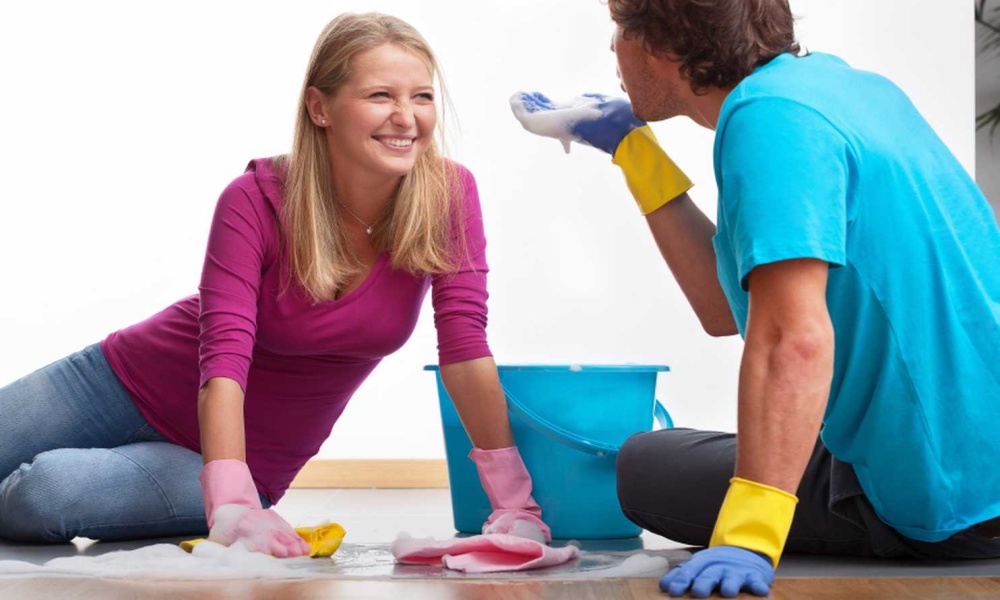 Source
It is very enjoyable to play these texting games if you know how to play them correctly. However, you may always change your tactics in case these games do not provide you with the proper enjoyment. As long as there is a mobile phone with you, you have no reason to toss and turn in the bed and spend sleepless nights.
Find some tips about
kissing games to play with your boyfriend

in this video: