While the best way to a man's heart is through his stomach, the best way to a woman's heart is through compliments. When you compliment your girlfriend, you celebrate her. Women bring the sweetness and softness factor to a relationship. As such, she needs to be nurtured with loving words and actions. Learning some cute things to say to your girlfriend will keep your relationship youthful and fresh no matter what age you are. You could be in your sixties but have the fire you had when you started your relationship in your twenties. All because you still woo her with sweet words.
Whatever you say should affirm her and your love for her. This may now get you thinking of poems and rhymes. That is not necessary.
Keep it simple. Here is a worthwhile list of some super sweet things to say to your girlfriend.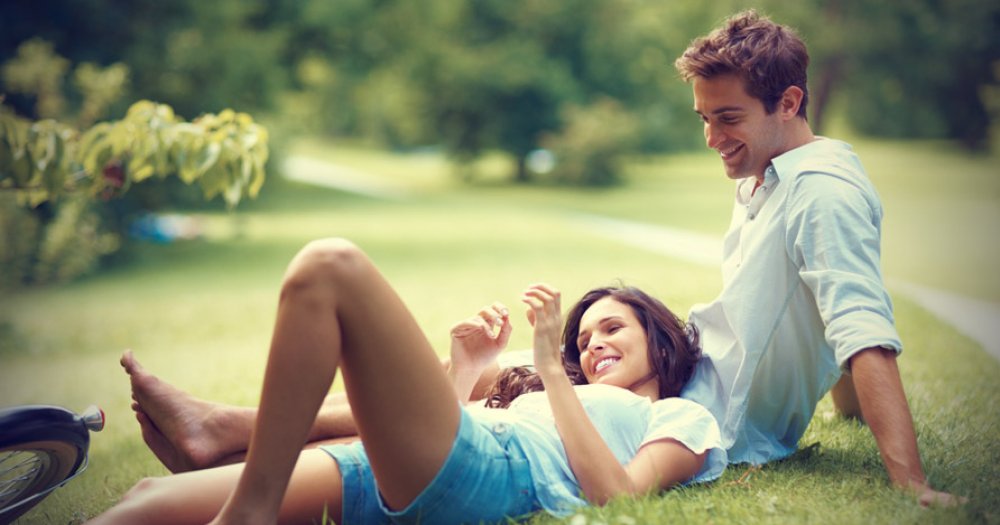 Source
1. First date inspired words:
Saying cute things to her from the memory of your first date together shows the emotional connection that you felt the first time you spent time with her. It also shows she had your full attention and that you cherish those moments and memories of her.
When I first saw you from across the room, I knew it was you or no one else for me.
When you walked into my lifetime stood still.
I still remember the first drink we had together, a pinacolada. Sweet like you but not more refreshing.
I love that I met you. My life is a thousand times what it was because you graced it.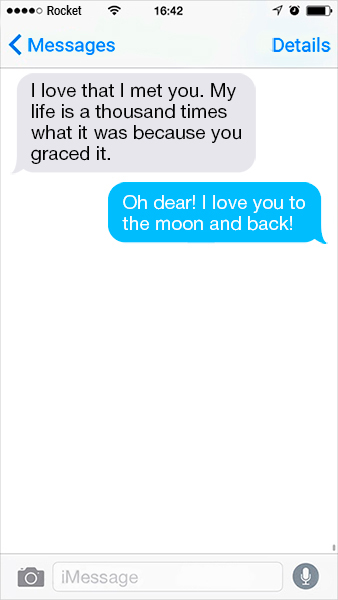 For a blind date you turned out to be an eye-opener.
You are like a stun gun. You stunned me the moment you walked through the door of my heart.
You took my breath away the first time I laid eyes on you.
Your first kiss seared my lips forever.
2. Words inspired by her favorite shows or plays:
Finding cute lines from her favorite show or plays will have her wanting to snuggle up to you even more in front of the TV, at the theater or at the movies. Using these words shows you know what she loves and you are attentive enough to remember.
How are you doing? (Use this while watching friends for good measure)
Can I be your mighty King Kong.
You are the red woman in my game of thrones. Look into the fires and tell me our future.
You are the cookie of my empire and I am the luscious of yours.
Will you be my Frankenstein bride forever. (This will only work if she loves the movie Frankenstein)
My Juliet, my bounty is as boundless as the sea, my love as deep; the more I give to thee, the more I have, for both are infinite. (This is for a dramatic moment like a proposal, in a romantic setting).
I am your Romeo, will you be my Juliet please.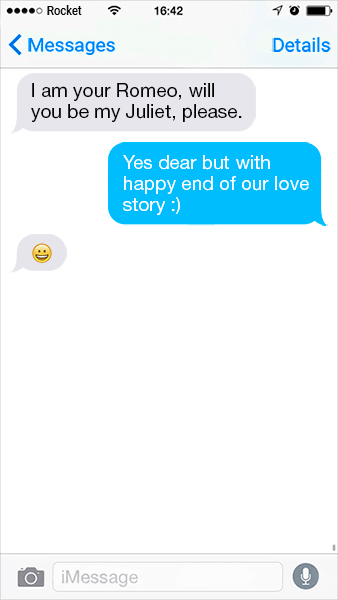 Juliet, thus with a kiss I die. (Short, sweet and to the point. If her name is Juliet you have an absolute winner)
You are my princess Fiona and I your Shrek.
You are a beauty. Can I be your beast?
Hi, Louise Lane. Your love is my Kryptonite.
If I fall will you still call me Superman?
I am Bugs Bunny, will you be my carrot?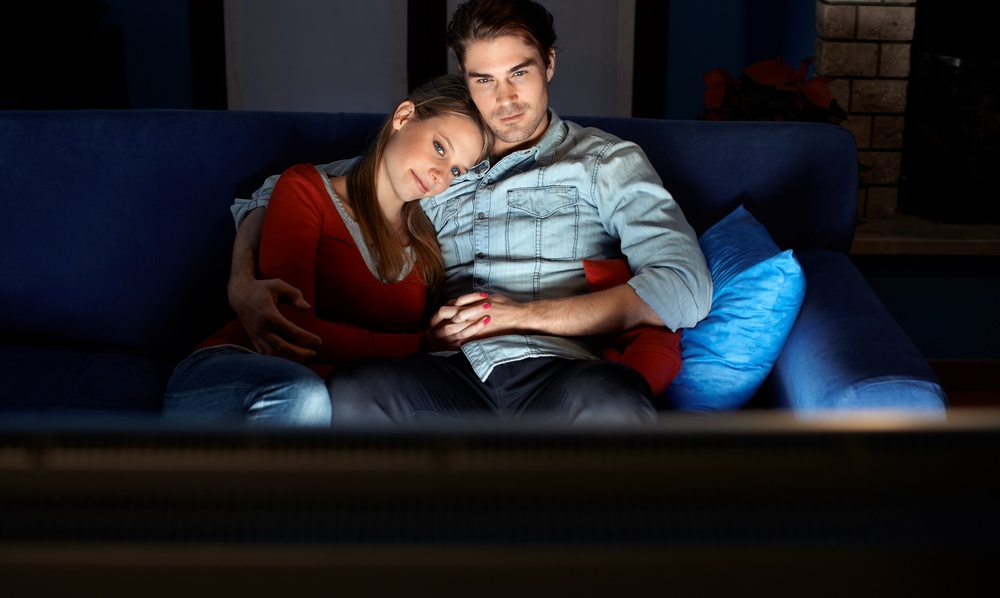 3. Things to say inspired by her physical attributes:
Every woman loves a man who compliments her physical features. Commenting on her beauty means you like what you see. When you say cute things about her looks she becomes more confident. Say these particular ones to her in the morning, just before she starts her day and boost her confidence all day.
They are missing a dark chocolate masterpiece at Charlie's chocolate factory.
You are a tall glass of water that I would love to drink from.
You are my vanilla ice cream (for a girl with smooth porcelain skin).
Much as I love watching you walk towards me, I love watching you walk away even more. (A very sexy one that you can also use at night during an intimate moment)
God must have spent a little more time on you. (This is a classic response to the question "do I look fat in this?")
You are well endowed, just the way I like it.
Your lips have worn the hell out of that lipstick!
Is it true what they say about red heads? Because I want you to burn me.
Ariel is in for some competition when she comes up from under the sea.
I am getting jungle fever just looking at your tall, graceful giraffe-like beauty.
You are shaped like a coca cola bottle.
Where are you my little object of art, I am here to collect you.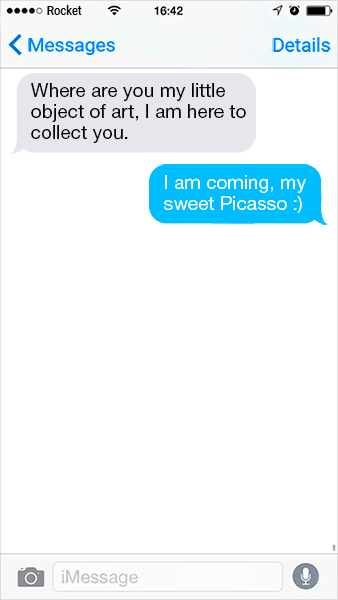 Forget Mona Lisa you would have been Da Vinci's muse.
Even if I was blind I would still see your beauty.
I can look at you forever.
Say something so I can hear your sweet voice.
Who is that bombshell in the mirror? Oh wait, it's you!
You taste like a baked Oreo, a chocolate fudge cake and a strong drink all in one.
4. Cute things to say in foreign languages:
Nothing can sweep a woman off her feet like a man who says sweet nothings to her in a foreign language. It is a classic way to make her feel beautiful. It doesn't matter that you do not speak Spanish, French or whatever language you decide upon. What matters is that you complimenting her in an exotic romantic tongue. Say it over a text message if you are having difficulty with the pronunciations. If you do however speak the language, say these cute things to her often and win her heart.
Sei il mio incantesimo: This is Italian for "you are my enchantment".
Tienes los okos mas bonitos del mundo : This is "You have the prettiest eyes in the world" in Spanish.
Dans tes bras c'est mon destin: This is French for "My destiny is in your arms".
Sono dependente dei tuoi baci: This is Italian for "I am addicted to your kisses".
Ich Liebe dich in allen sprachen der welt: This is German for "I love you in every language in the world".
Ya Habibi Alby: This is Arabic for "Love of my heart".
Ya rouhi: This is Arabic for "you are my soul". In the Arabic context, referring to someone as your soul means she is your most beloved.
Amo solo te: This is Italian for "I love only you".
Tu sei il sole del mio giorno: This is Italian for "you are the sunshine of my day".
Entre deux couers qui s'aiment, nul besoin parole: This is French for "two hearts in love need no words".
Watashi o dakishimete: This is Japanese for "Hold me and never let me go".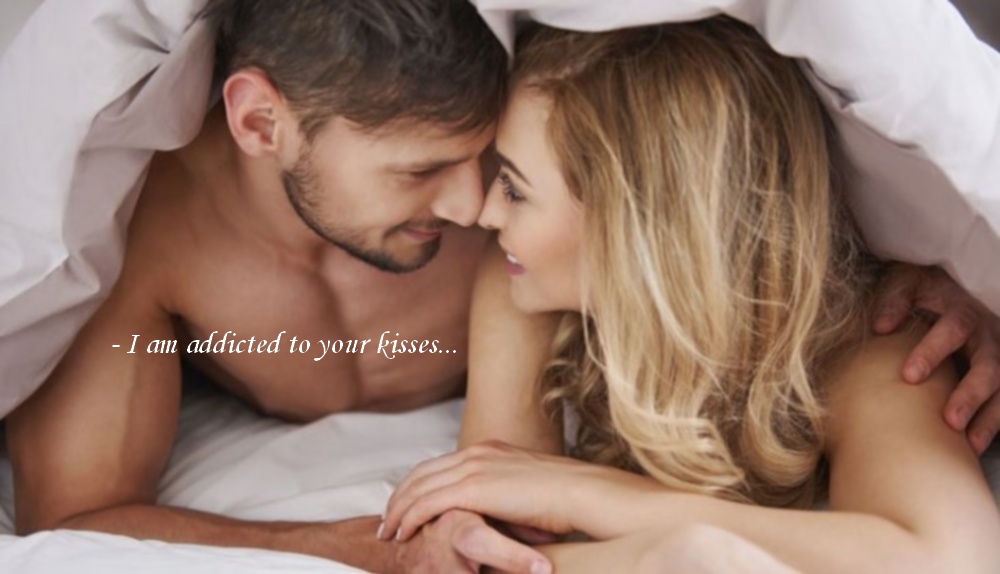 5. Cute things to say after an argument:
There is no better time to turn on the charm than after an argument. Saying sorry with a cute line will get you back in her good books faster than you can wipe the grin off your face. Apologizing is an art. With the right words, she will have forgotten whatever mistake you made and you will be responsible for the secret smile on her face.
Is that a smile I see? Even if it's a snarl I'll take it.
Khaleesi, forgive me mother of dragons.
How long have you been mad at me? Yeah one more minute is too long.
You are so beautiful when you are angry.
Red is such a good color on you.
It took me forever to find you. I won't let you go now.
I am drowning in sorrow. Please rescue me with your forgiveness.
Come; punch me if it will make you feel better.
You are my sun, my moon and all my stars.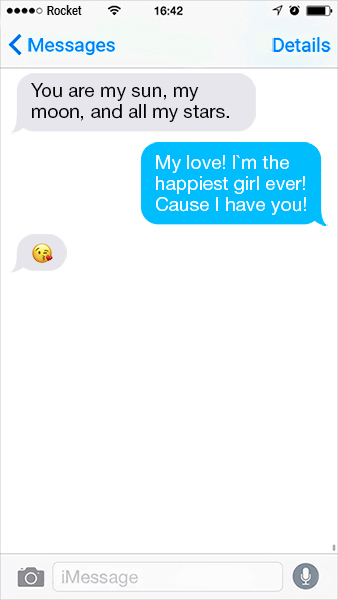 When you are mad at me I am plunged into darkness.
Ouch! Your absence stings.
You are my missing rib, my Eve.
I made my bed and I must lie in it. Will you lie in it with me?
It's so lonely without your smile.
I will spank myself to make you feel better.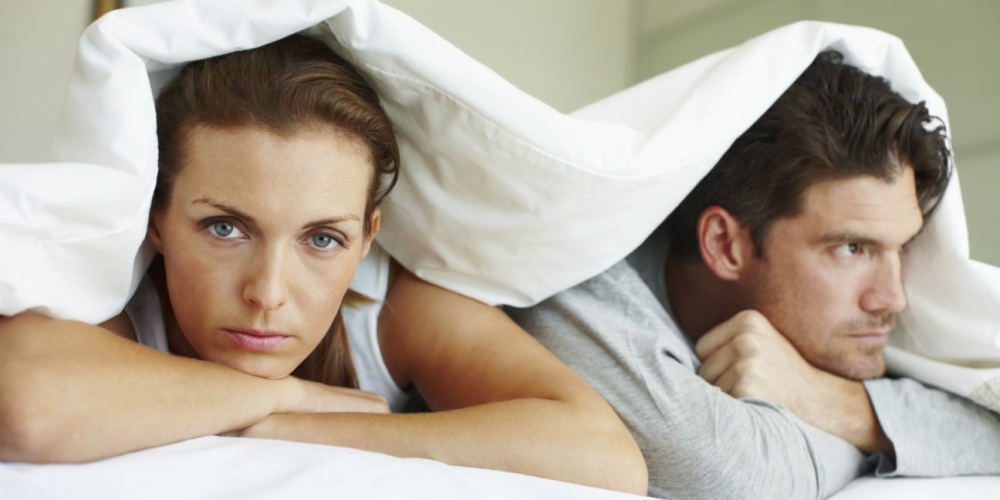 6. More cute things to say:
Sometimes you want to say something cute but you are swarmed by your daily responsibilities. You can still be a good boyfriend by thinking on the go and churning out a line or two to save the day. Find yourself something that is cute but not overdone. If you are really strapped for time, no harm is done if you use one that has been around the block a few times.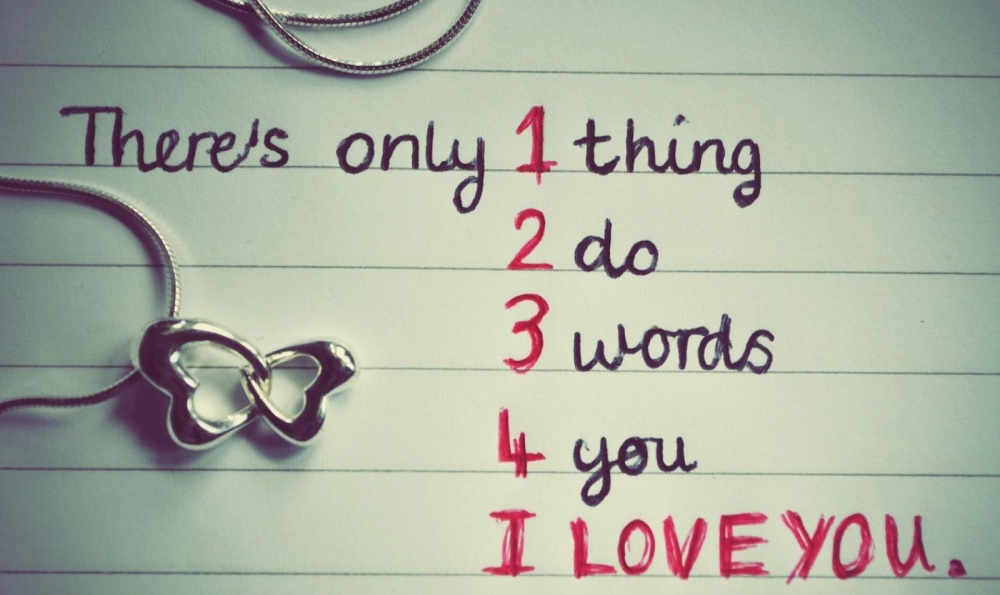 You are like a strong cup of coffee, black and potent.
You are the love I want to be in.
As beautiful as Paris is and as romantic as Venice can be, your arms are the most loving place to be.
They say it takes a village to bring up a child. My compliments to your village for bringing up such a beauty.
I see my future in your eyes, all bright and shiny.
Do you talk to angels? I sure do because I am speaking to you.
I wished upon a star and found you.
Every day with you is like New Year's Day and the fourth of July combined.
You are the mate of my soul.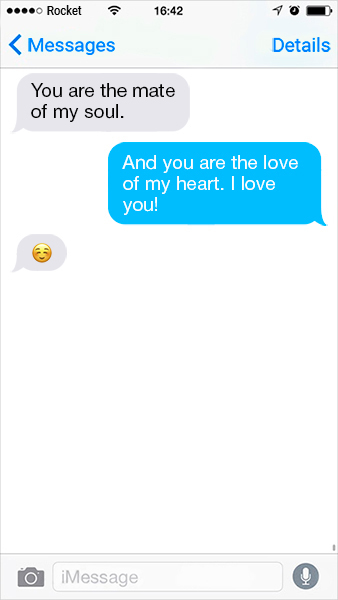 I need sunglasses because you love is brighter than the sun.
You must be a descendant of Zeus because of the power you have over me.
I am so glad you descended mount Olympus.
The sun rises with your hello and sets with your goodbye.
Are you a Sangoma? You have bewitched me.
I am so glad you asked for directions. Now I can show you where my heart is.
You are to me what a bumble bee is to honey.
You found me larvae and turned me into a butterfly.
You make my evening news every day.
You are my news headline every day.
I hope our kids have your eyes. Mine are blind to everything but you.
God loves me. I am sure of it. He gave me you.
If you met the Grinch you would make him love Christmas.
Check the dictionary for the word Valentine. Our picture would be next to it.
Breathe in and I will breathe out.
Let's call God, they must be missing an angel in heaven.
I fell in love with you but now I will keep running into loving you.
How many cakes did you eat to make you this sweet?
Come lets star in our biopic for the rest of our lives.
Is it hot in here or is it you?
You are giving me a cavity.
I broke every bone in me when I fell for you.
You must run track because you have been running through my mind all day.
You are the key that opens my padlock.
You have bent me like Beckham.
I am flying without wings because you love me.
Make me your plan on valentine day.
Even when I am gone I will still love you.
Hush, let me listen to your thoughts.
You have passed me, bounced me and dunked me and I love it.
You have me lock, stock and barrel.
Your love makes me a better man.
I can't wait for heaven to show you off to God.
I must have cheated to get you.
You are my dream come true.
I have your name tattooed across my heart.
Bite me and make me your vampire.
You can dunk me like a cookie in your tea.
I can't drive because I am intoxicated by you.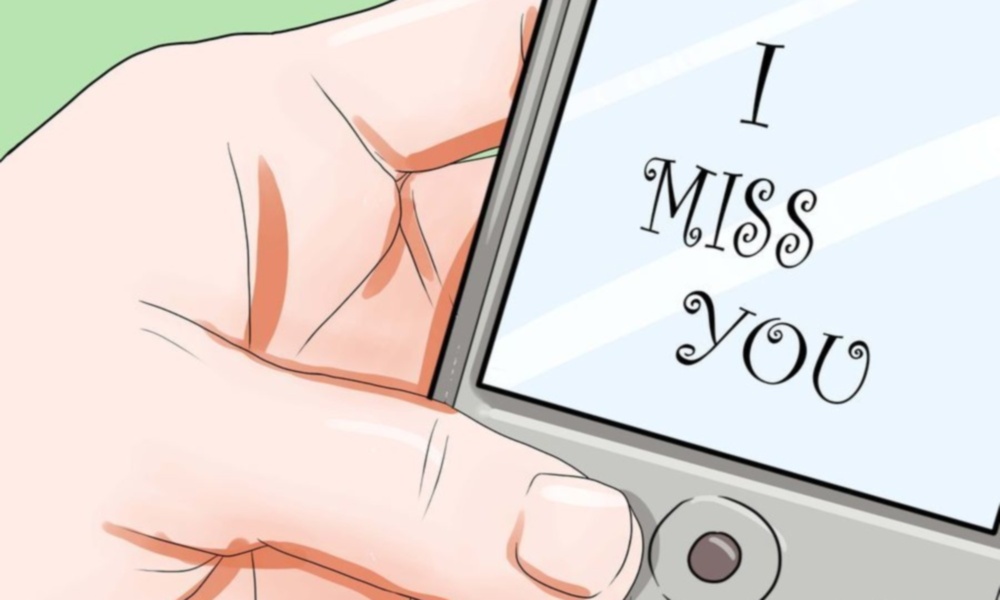 The cute things you say to your girlfriend should not be confined to date night or on her birthday. They should be random and spur of the moment.
Whenever the urge strikes you to tell her something cute, do not suppress it. Great relationships thrive on spontaneity. Imagine her in the middle of a hectic day, receiving a sweet message from you about how much you love her and how she makes your life all better. You will surely be rewarded when she gets home and you will have strengthened your relationship.
This is a habit worth forming if you are in for the long haul with your girlfriend and want a healthy, loving relationship. It would be a great idea too if you can write down some funny or nice things to say to your girlfriend the next day before you got to bed. Make it a point to send her out the door with something loving to last the day. It will keep her thinking of you and be thanking her lucky stars she met someone as awesome as you.
Read also: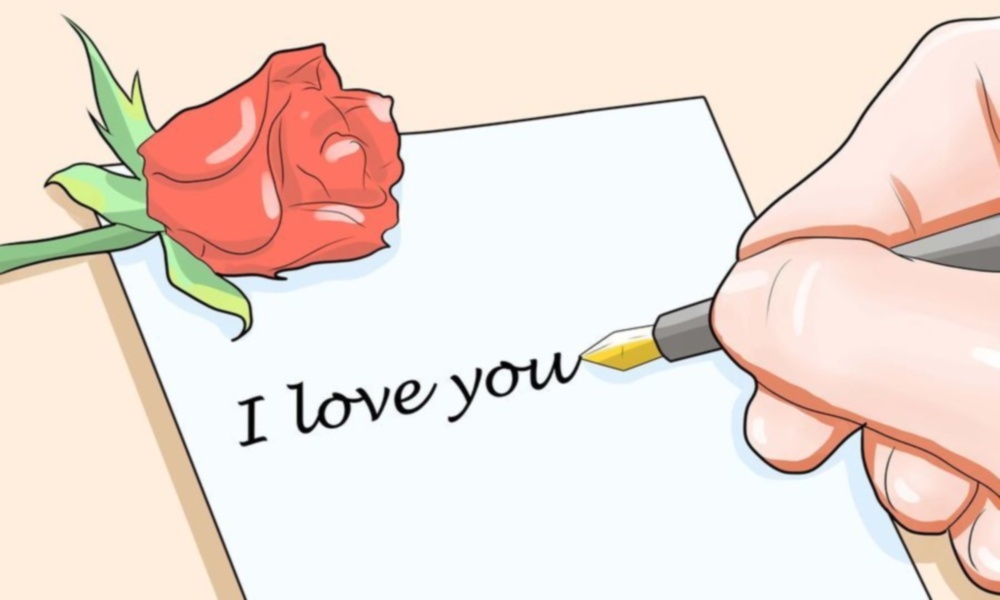 Source
Find more cute things to say to your girlfriend in this video: