Although men are macho and like to be in control, saying sweet things to them gets them riled up and brings their feelings to the fore. Cute things to say to your boyfriend are a sure way of getting him flirty and amorous. It's very easy to think guys don't need to hear sweet words from their girlfriends especially since they put up a tough guy façade. But underneath those abs is a soft, mushy shy boy just waiting to be validated. Sweet words affect him more than you know and make him more vulnerable to you.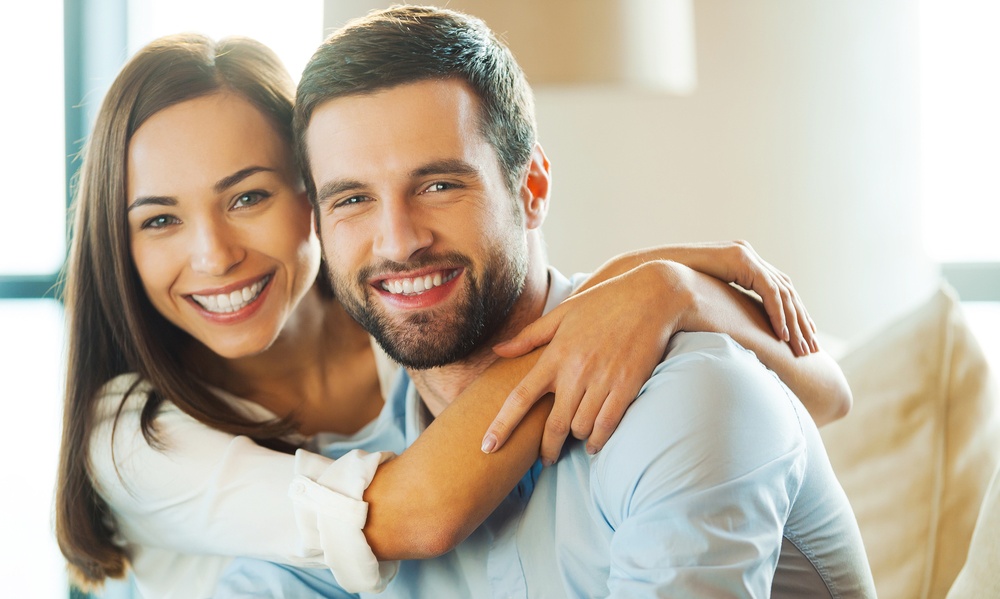 Source
In case you have a long distance boyfriend, what you say may be the only way you can communicate how much you love him.
The quirky and funny phrases below would probably do more for your relationship than your regular planned lengthy talks (If you even have those). You can me as creative as you like. Here are some sweet things to say to your boyfriend that will have him let you into the most secret place in his heart.
1. Cute Phrases Based on His Favorite Sport:
It endears you to him when he hears you equate your love to a favorite sport. Men love sports and this shows him that his interests matter to you since you are making an effort to understand something he loves. If he is a new boyfriend, your effort reinforces his thinking that you are the right woman for him.
You are a slum dunk for me.
I hit a home run when I found you.
Loving you is like skiing down the Harakiri's steep slope at a breakneck speed. Exhilarating!
You can play racquet ball with my heart.
You have bent me like me Beckham.
When I found you I hang up my jersey.
Serve me up like a tennis ball.
Is that Roger Federer? I thought you were Roger Federer the way you have been serving love bombs my way!
You must be William Tell the way you split my heart in two with your love.
Let us do our private little Haka before our private games. (This is a nice hint before bed)
Let the games begin. (This is the cutest thing a girlfriend can say right before an intimate moment)
I love you like Tiger Woods loves his putter.
Let's go on a scavenger hunt. I will let you find my heart.
2. Cute Phrases Based on His Physique and Physical Features:
Do not ignore how good your appreciation of his looks can make him feel. We all want to be attractive to the one we are with. Men included. If he knows you find him attractive he will put in even more of an effort to look good. It may even help him if he was struggling with his fashion sense and body image. Speak up and boost his confidence.
Those are some big guns you have there (referring to his biceps)
Oh my goodness, what are you doing off mount Olympus?
You must be a descendant of Apollo and Hercules.
You must love working out because you have worked your way into my heart.
You should be in Colgate commercial.
You are so cute you are making me squinty-eyed.
You are a tall tree that I would love to climb (a great line when you are cozying up to each other on the sofa).
Your eyes are like molten lava. Scorching hot.
Don't take your lips off me. I still need mouth to mouth resuscitation.
You have a beautiful set of buns on you.
Your abs are the hottest thing on the beach today.
Have you been working out? You look like the hulk minus the green.
You look good in that baseball uniform.
Your eyes are like limpid pools.
I love your Isaac Hayes voice.
3. Cute Phrases Based on His Car:
Men don't get attached to things unless it's their car. You can tell a lot about him by what he drives and how he takes care of his car. It can be the one thing that they feel closer to than you. Some men even name their cars. Instead of feeling jealous, cozy up to the car and use it as your muse to find cute things to say to him. He will so happy that his two favorite girls are getting along and you will be getting more love coming your way.
You are my kind of guy. A fast and furious hell raiser in a Ferrari.
Hi batman, Take me for a spin in your bat mobile.
Is her name Suzy? Come here Suzy, let's take care of our man.
Your car is a beauty. Is she your true love or is there room for me.
I think my car has a crush on your car.
Hey Knight rider, May I drive KITT? (Guys loved the Knight Rider series. He will love that you compared his car to KITT).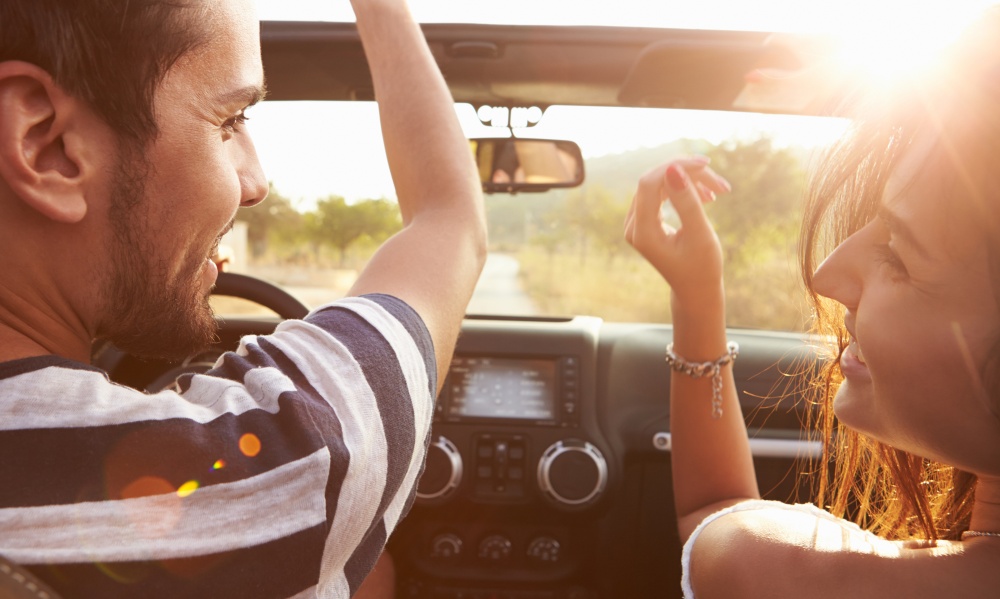 4. Cute Phrases Based on His Abilities:
Showing an appreciation for his strengths shows him that you notice his efforts and love him for it. When he comes home and does things to help out in the house, use those moments to appreciate him by giving him some cute compliments. When he thrives in his career, praise him and make a big deal of his success. He will want to share more of himself with you.
Chef Ramsay has nothing on you. (After the big dinner he made)
You are the baby whisperer. We are so blessed to have you.
I feel so safe with you here.
You are so smart you make my head hurt.
You are such a good businessman. Close me like one of your business deals.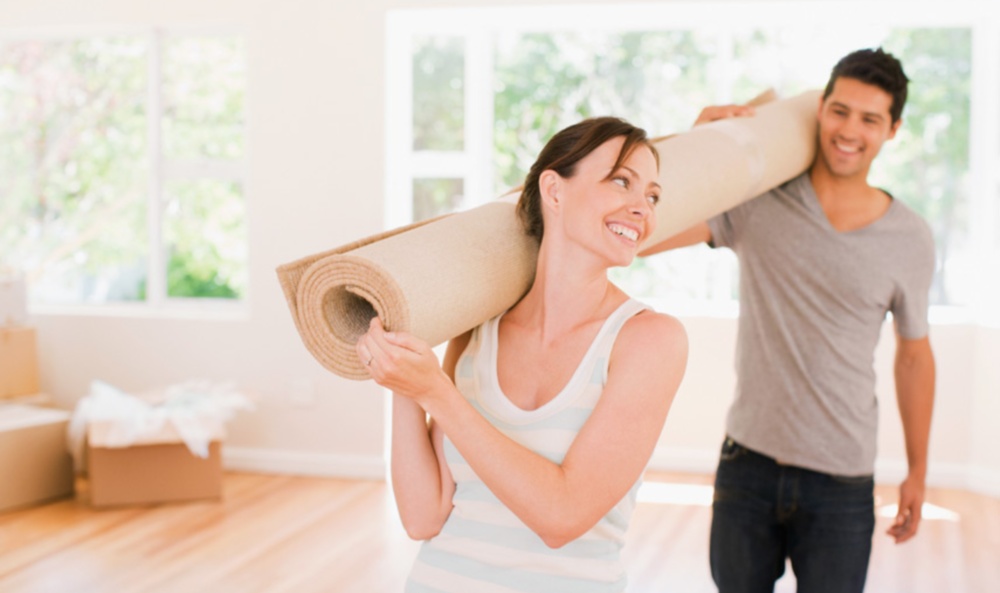 5. Cute Phrases Based on His Descent:
Pride in who we are is inherent in all of us. Your boyfriend will feel accepted by you when you play flirtatiously with his heritage. It shows you are comfortable with who he is and where he is from.
Every African Warrior needs an African princess to fall in love with. Can I be your Princess?
You are my Ragnar and I your Lagertha.
Hey, Christopher Columbus! Come here and discover me. (you can wait to be discovered like a random Island)
My love will be the arrow that strikes you, Achilles.
We are the three musketeers! You, me and junior.
You are a Sheikh and I am your Sheikha.
From Persia with love. (Say it as you do a belly dance for him)
6. Cute Phrases Based on His Language:
Languages set us apart from each other. Your boyfriend's language makes him unique and can even make him a little mysterious. Learning some nice things to say to your boyfriend in his language shows that you care about his heritage. Feel free to use these lines even if neither of you speaks the language. Complimenting him in a foreign language is very sexy and romantic.
Surprise him on the phone with your language skills. This will definitely to make your boyfriend smile. If he is conversant with the language, he will be touched and it will be hard for him not to fall in love with you more. Stick to simple phrases so that you don't end up mispronouncing and saying something entirely different from what you mean.
Tu me rends heureux: This is French for "You make me happy".
Albi da'iman la ilak: This is Arabic for "You have my heart forever".
Ich liebe dein lacheln: This is German for "I love you smile".
Du er sa vidunderlig: This is Danish for "you are so wonderful".
Grazie amore per sapermi amre: This is Italian for "thank you, my love, for knowing how to love me".
Anata wa watashinoyume no otokoda: This is Japanese for" You are the man of my dreams".
Du bist mein ein und alles: This is German for "You are my all in all".
He estado pensando en ti: This is "I have been thinking about you" in Spanish.
Kimi ni Muchu nanda: This is Japanese for "I am crazy about you".
Hai dato un senso all mia vita: This is Italian for "You have given sense to my life".
Ich mochte den rest meines lebens mit dir verbringen: This is German for "I want to spend the rest of my life with you".
Mi manchi: This is Italian for "I miss you".
Ana a'ashek min kadami le raasi: this is Arabic for "I am in love from my heels to my head.
Tu es mon home: This is French for "You are my man".
E ti noa ana, n ate aroha: This means "though my present is small, my love goes with it". It is actually derived from an old Maori proverb. (Say this to him when he is watching the rugby.
Read also: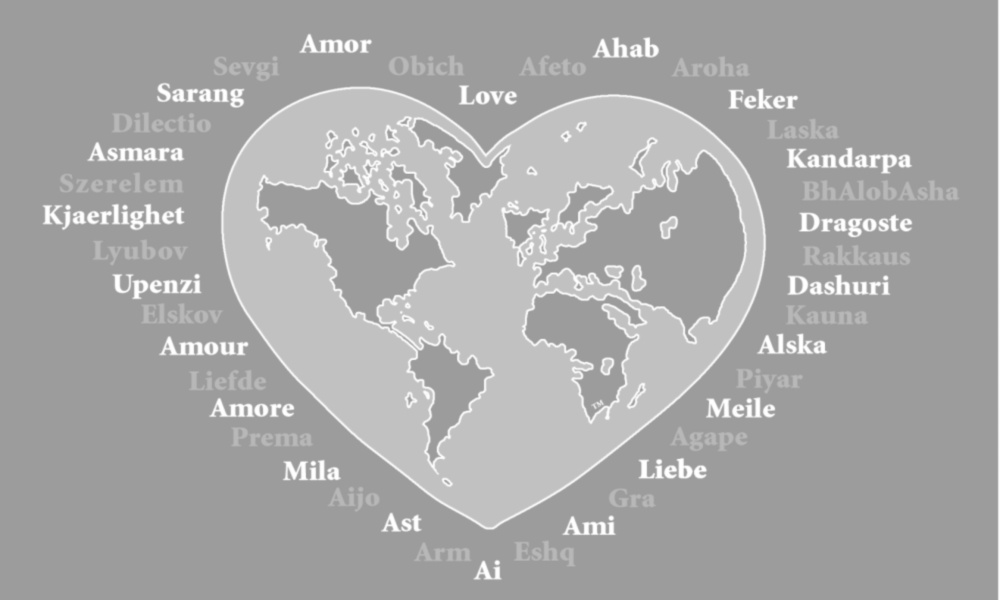 English Phrases can also be very poetic and romantic. Use a dramatic 18th-century line that will have him sufficiently impressed and wooed. Although initially used on the ladies, these lines can work just as well on gentlemen when tweaked a little.
Kind Sir (It was originally Sweet madam), Your Virtues have completely usurped my thoughts that in my mind they increase in abundant felicity.
I have for long been stewing on the flames of passionate affection towards your lovely self.
Sir, as handsome and well made as you are, be generous and merciful to her that is faithfully in your bondage.
Seeing as I am lantern-jawed and you are plate faced but perhaps we may make lovely babies when we do come together.
7. More Cute Phrases to Use:
You are an ode to the male species.
You light up my world like the fourth of July.
Like Bon Jovi, You can take me down in a blaze of glory.
You checked me out of heartbreak hotel.
I hyperventilate just looking at you.
You know I get itchy eye syndrome when I don't see you!
Let's take a trip to the Bahamas. I want to make you my Island boy.
I want you all to myself.
Hi, Aladdin! Can I get a ride on your magic carpet? (This can be used when you are being naughty and also when you are being nice)
This is ridiculous; you should just have told me you were Apollo.
Ahoy matey can we parley?
Hey, Shrek! I can't wait for nightfall to be your princess Fiona (This is a cute phrase to set the mood for some intimacy on his birthday)
Be still my man of steel! I've got your back.
When I see you smile, I can face the world.
You will make cute babies (Just make sure he is ready for kids before you say this to him)
You must understand, the touch of your hand makes my pulse react. (Courtesy of Tina Turner)
Every queen needs a king to guide her way, your Majesty. Will you guide mine?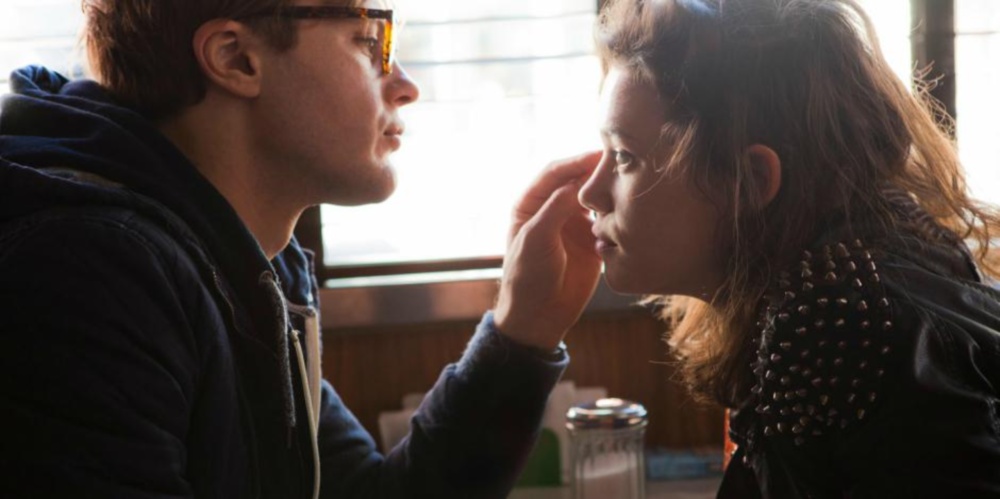 To be fair men have been neglected in the area of receiving loving words for a very long time. Maybe it's because they are afraid they will appear to be seeking a lot of attention.
However, unlike women, men tend to like compliments that are practical. They are more affected by words that speak about what makes them who they are and not just more fluffy words (no offense ladies).
A hardworking man wants to be praised for being a good provider, a man who works out, for his well-defined features while a well-read man wants to be appreciated for his astute mind. Identify what makes your man tick and make a list of about 10 things to say to him daily. The best time to start saying something is in the morning in order to set the tone for his day. However, if you miss this opportunity, put it in a text and send it to him later.
If you have an occasion coming up like your anniversary, do it the old fashioned way and put it in a letter. Make sure the letter's arrival coincides with your big day. In fact, a letter is 100 times better because he can always refer to it after a fight to remind him of your love. A woman who finds cute things to say to her boyfriend makes him feel secure in himself and their love. But she can only do this when she is already secure in herself. If you want a long and happy union, make every day an opportunity to celebrate the love you feel for your man with beautiful words.
Find more
cute things to say to your boyfriend in this video

: