One of the first things that most people come up with in a relationship is a sweet nickname for each other. The cute nicknames for boyfriend signify intimacy and friendship in your relationship. Although some people find them embarrassing, having a nickname for each other can create a deep bond that brings you closer.
The name could be anything from sweet, to quirky, to downright racy and is usually derived from intimate details shared by the couple. The inspiration for nicknames can be various things, for example, your partner's character, a physical attribute or their likes and dislikes.
Here are some cute nicknames for your boyfriend inspired by different categories.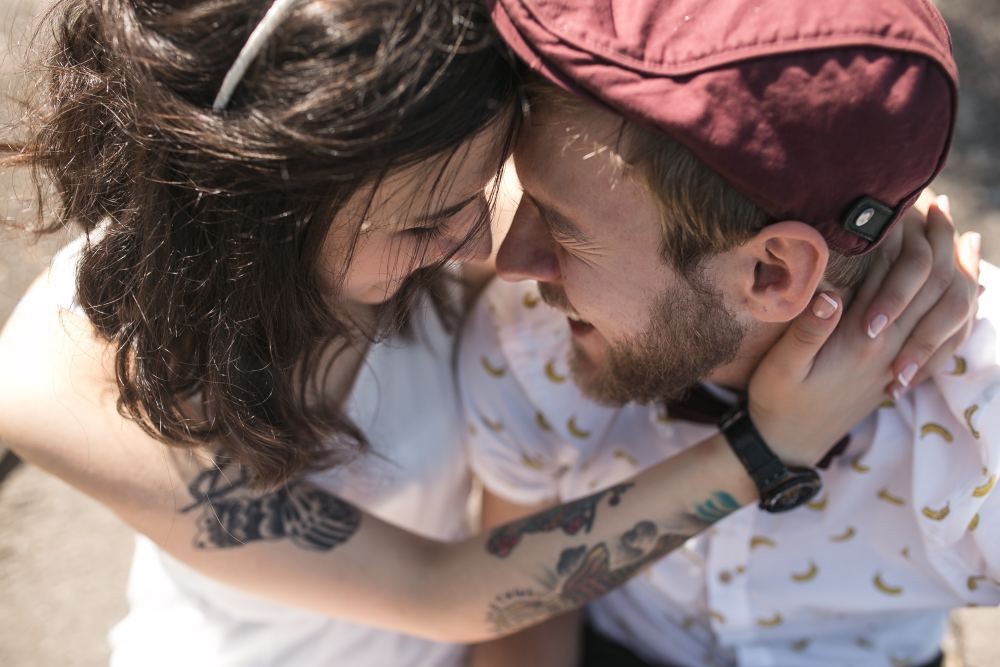 1. Food inspired nicknames:
Dark chocolate: Ladies love chocolate. If your boyfriend is of African descent, with dark skin, this is an apt nickname. It reflects an appreciation for his physical attribute.
Smoothie: A smoothie is a delicious drink that has many elements blended together. Referring to your man as your smoothie shows that you enjoy him and his company. It may also be a reflection on his smooth ways. Append his favorite fruit to make it more intimate e.g. my banana smoothie.
Milkshake: Since it is another delicious drink, milkshake as a nickname points to the fact that you enjoy your boyfriend as a person. You can also personalize it by linking it with something about him e.g. my chocolate milkshake.
Muffin: Baked goods are always a treat. This as a nickname reflects how much he is a treat for you. It is especially nice if he does enjoy a muffin or two.
Fudge: Referring to him as your fudge signifies how sweet and wonderful he is. It speaks of his nature.
Caramel: Like dark chocolate, this nickname can be an appreciation of your boyfriend's skin tone. Or it could be because he has a sweet tooth with a preference for caramel.
Vanilla: Here is another nickname that may be fashioned after his love for the vanilla flavor.
Marshmallow: Marshmallows are always delicious and are considered romantic especially when combined with hot chocolate. This reference to him reflects his romantic side.
2. Candy inspired nicknames:
Bonbon: The French term for sweet is definitely the best nickname for your sweet partner. It is a reflection of his sweet nature.
Sugar Plum: This is the cute nickname for boyfriend who goes out of his way to accommodate you and your needs.
Chocolate chip: If he has an ongoing affair with chocolate in any form, this is the nickname for him. It also shows that you know what he loves and enjoys. It could also be because of his chocolate skin tone.
Sugar: This is an uncomplicated name that carries a lot of weight. It says of him that he is sweet while also showing that you enjoy your boyfriend.
Gumdrop: This is another candy nickname that reflects his sweetness. Since gumdrops are soft, this intimate nickname can reflect a boyfriend who is soft and tender, although he seems tough on the outside.
Jellybean: This nickname reflects the nature of your boyfriend. If he is soft spoken with a heart that melts for you, then he is your jellybean.
Tootsie roll: If he has a sweet side that doesn't come across at first interaction but rather is uncovered later, tootsie roll is great nickname for him. He is like a wrapped candy.
3. Country inspired nicknames:
Different countries have cute nicknames that you can use on your boyfriend. Here are some.
French inspired:
Mon Coeur: This means my heart. It signifies how much you cherish him. This nickname equates him to your life.
Mon Beau: This means my handsome. It shows him and everyone who hears it that you appreciate his physical attributes.
Mon villain: This means my naughty one. Reserve this nickname for those moments when both of you are up to no good together.
Mon Petit chou: This means my little cabbage. This is a cute and playful nickname when you are in a playful mood.
Mon Petit pois: This means my little pea. It's also a great name for that playful moment.
Italian inspired:
Bello: This means handsome. To truly show appreciation for his looks call him Bello even in front of company. This nickname will get him beaming.
Amore or Mio Amore: This means love or my love. It is a cute nickname that affirms your love for him.
Patatino: This means my little potato. If you are coming out of an argument, call him this to lighten the mood. It will soon become a favorite.
Polpetto: This means meatball. It is a funny little nickname to call him when you are together in the kitchen, cooking.
German Inspired:
Mein Schatz: This means my treasure. It is a cute name referring to the man who holds your most important possession (Your heart).
Russian inspired:
Medvezhnok: This refers to him as your teddy bear. This nickname clearly shows your affection for him.
Mya morkovka: This means my little carrot. If your boyfriend is a redhead, playfully call him by this nickname. It shows a love for his physical attributes.
Spanish inspired:
Mi Amor: In Spanish, this nickname means my love. Although it is a common nickname, the Spanish twist makes it more exotic.
Mi Rey: This means my King. It is an apt nickname when you want to pamper him. It makes him feel like royalty.
Corazon: This means sweetheart. It is also a common one that rolls off the tongue and adds spice to your relationship.
Portuguese inspired:
Fofinho: This means cutie. To make sure he understands how attractive you find him, use this nickname on him.
Meu bem: This means my darling. To drive home how much you value him, refer to him as your "meu bem".
Minha Vida: This means my life. This nickname shows how much he means to you and how your lives are intertwined.
Meu chuchuzinho: This means my little squash. You can refer to your boyfriend as your little squash when grocery shopping. This is a unique name not to be used on every occasion.
Greek inspired:
Apollo: If your man is into arts, poetry or music, nicknaming him Apollo, the Greek god is fantastic. It shows your appreciation for his talents and likes. It is also a great name the guy has a chiseled physique.
Zeus: Referring to him as your Zeus will make him feel powerful and invincible, seeing as Zeus was the sky and thunder god who ruled from mount Olympus. This is a cute way of complimenting his leadership and acknowledging him as the ruler of your heart.
Hercules: Calling him strong man Hercules shows you know he can take care of you and anything else that comes his way.
4. Shakespeare inspired nicknames:
My chuck: This funny nickname meant my love in the times of Shakespeare. If he is a lover of Shakespeare, this name will be a cute reference to him.
Bawcock: Meaning fine fellow during the Shakespeare era, this nickname will boost his confidence. He will be flattered that you see him as a fine fellow.
Romeo: Referring to your boyfriend after one of the most romantic characters of all time shows that you appreciate his romantic nature and absolute love for you. As his Juliet, you are his one true love.
Knight: This nickname tells your boyfriend that you believe in his ability to protect you. When out and about refer to him as your knight in shining armor and watch him glow.
Lysander: This nickname is synonymous with great love. Calling him your Lysander, like the lead character in Shakespeare's play, a midsummer's night dream, shows he could do anything for you.
Read also: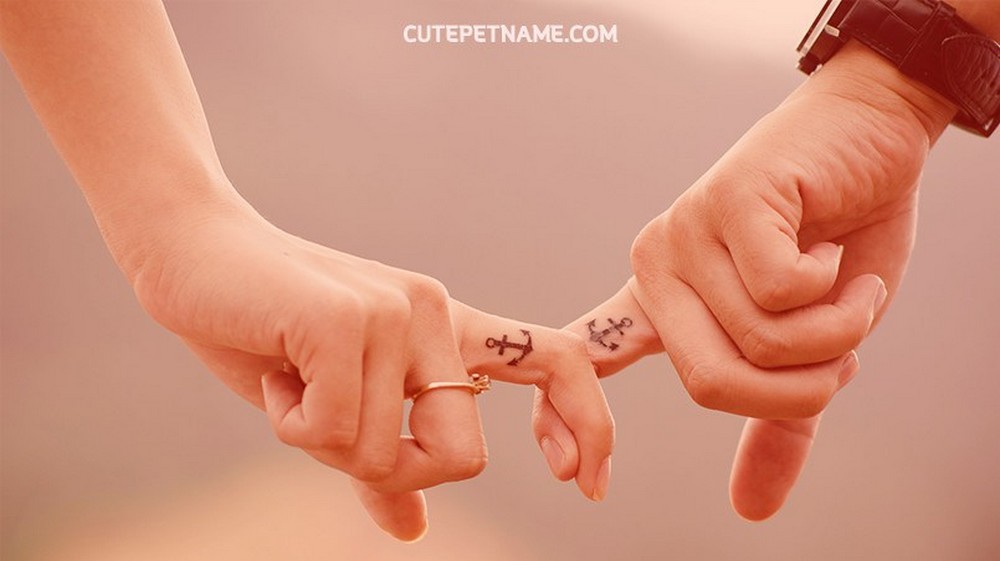 5. Superhero inspired nicknames:
Captain America: Nicknamed him captain America is a huge compliment. It shows you are sure of his protection and that he is an honorable guy.
Ironman: This name is synonymous with courage and confidence. It reflects how you feel safe around him.
Superman: It signifies that he is the savior of your day. Nicknaming your boyfriend Superman means he is your go to person when you are in trouble.
Man of steel: This is a nickname that communicates his physical strength as well as strength of character. As his girlfriend you are always safe.
Tarzan: This is a sweet nickname because it pairs up with Jane. One cannot be without the other. It reflects his ability to provide.
Batman: This nickname boosts his confidence as your mysterious rescuer. He comes in the nick of time in a flashy car and takes you to his fortress.
Mr. Fantastic: This is a nickname that makes him feel like he is the best thing that ever happened to you.
Thor: Nickname your man Thor and he will be walking on air. He may even dress up in a cloak and fashion a hammer just for you.
Spiderman: This nickname is apt if your boyfriend is into climbing sports like rock climbing and mountaineering. It speaks to his nimbleness and sense of adventure.
6. Intimate nicknames:
Sexy: Nicknaming him sexy shows that you are attracted to his physical charms. It takes a very confident man to wear this nickname.
Lover Boy: This nickname is very intimate and speaks of his ability to fulfill your every fantasy.
Tiger: This is a cute but racy nickname for your man. Also, appropriate for those intimate moments.
Stud: When you call him your stud, it shows how manly he is. It speaks of his ability to satisfy your needs.
Hottie: This is a nickname what an attractive guy he is. It is linked more to his physical features than to his intellect, although an intelligent mind can be equally attractive.
Sugar daddy: This is a nice nickname if your boyfriend dotes on you. If he is protective of you and takes extra care of you, calling him your sugar daddy is perfect. This nickname could also be used to mean his loving is sweet.
7. Conventional love nicknames:
Babie/baby: This cute nickname shows his vulnerability. He also needs taking care of.
Honey: He has a sweet nature and he brings that sweetness into your relationship.
Good looking: This name is a testament to his attractiveness. It's a cute nickname that merely states a fact about him.
Love: This Nickname is popular as it conveys the feelings he brings out in you.
Gorgeous: This is another name that speaks of his attractive physical attributes. It's appropriate to use when with a company to make him feel even more confident.
Eye candy: This nickname tells of how good he is to look at and that you love to look at him. He is the total package for you.
Cowboy: Signifying his rugged manliness, this nickname is associated with a man who likes the outdoors.
Teddy bear: If your boyfriend is tall and big, this is a cute and tender name for him. It shows his softness despite his size.
Sunshine: This nickname speaks of the joy he brings to your life. He is a ray of light whatever your circumstance.
Lovebug: He is like a little cute bug that is full of love and transfers its love juice with one bite.
Prince Charming: This nickname tells of his charming personality. It's a great name if he, just like the prince charming found in story books, knows exactly what to do to sweep you off your feet. It shows how attentive he is to your needs.
The above list of nicknames is a just a sample of what you can call your boyfriend for laughs, to boost his confidence, massage his ego or during those private and intimate moments.
These are all derived from something about him, which makes them very personal. It can also be fun to create a nickname for him. You could call him bigfoot if he has a large foot or slurpy because he slurps his tea or soup. If you have traveled together you can nickname him after his favorite vacation spots like Las Vegas or island boy.
There are so many cute nicknames for your boyfriend to be found in your daily activities together. Everyday experiences provide great grounds for unique, funny and really intimate nicknames. It is important to note that the nickname you pick should be sensitive to your boyfriend's personality. They should also be used at appropriate times.
Don't embarrass him by calling him a private nickname in public or in front of people he respects. However, using nicknames is one sure way of keeping your relationship happy.
Check out this video about cute nicknames for boyfriend: