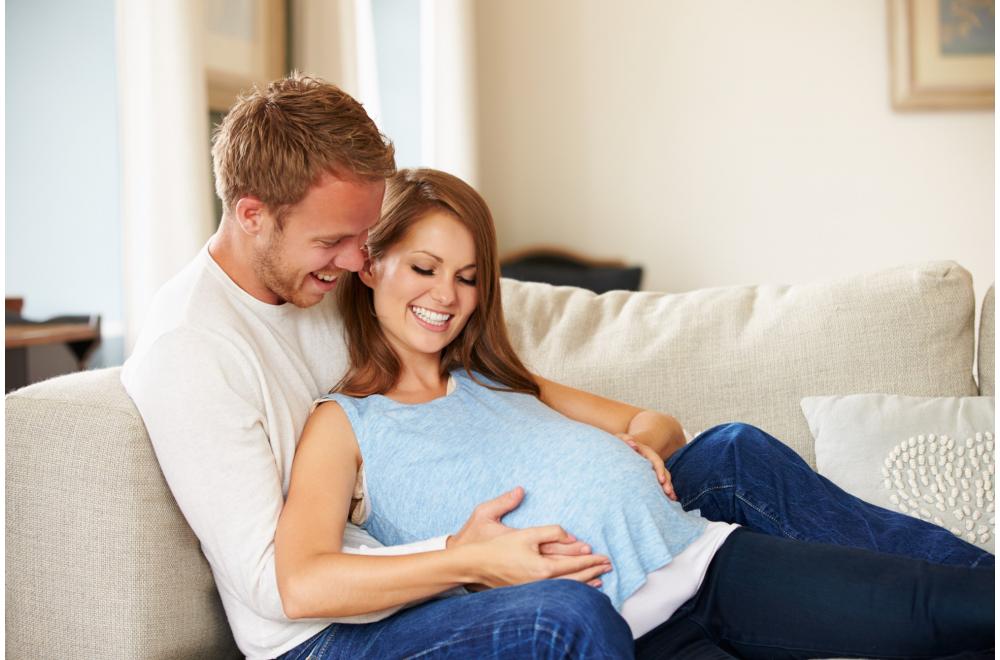 7 Ways to Get Pregnant Faster
For most women, getting pregnant can become especially difficult. Conceiving is more than just hoping into bed and having baby-making sex; it's a process that requires knowing how your menstrual cycle works, and when it's the prime time to have sex. It's also about using the best practices to ensure that your egg will be quickly fertilized, and that your baby will grow healthily and strong throughout the course of the pregnancy.
If you've been trying to conceive but haven't been successful so far, worry not — there's still hope. We've put together this guide on how to get pregnant faster and easier!
Contents:
1. Figure Out When You Ovulate
The biggest secret to getting pregnant fast is known when you're most fertile. To conceive, one of your eggs must unite with your partner's sperm cells. Every month, between 15 and 20 eggs mature in your ovaries, but only one of them reaches the epitome of maturity. It can happen in either the right or left ovary — there's no "assigned" pattern, as this process is random. About 12 to 14 days before your next scheduled period, this egg is released by the ovary — the process is called ovulation.
If you hop into bed right before or when the egg is released, the probability to get pregnant increases. Don't know when you ovulate? Follow these steps to find out:
Write down the date when your last period arrived.
Based on the average length of your menstrual cycle (e.g. 28 days), calculate the date when your next period should start. For example, if your last one started on September 2, and your menstrual cycle is 30 days long, then you should count 30 days from September 2 onward, which will be October 2.
Count 12 to 14 days back from the date your next period is due. If your period should start on October 2, counting 12 to 14 days back means September 18 – September 20. That's the time interval when you are supposed to ovulate. Note that it can happen anytime between 12 to 14 days before your next period.
Other signs of ovulation include: increases basal body temperature, heavy vaginal discharge (egg white cervical mucus), stomach cramps, breast tenderness, spotting and fatigue. The prime time to have sex is every day or every other day from 4—5 days before ovulation through the day of ovulation (within 24 hours after the egg is released).
Read also: How to Get Pregnant Fast: 7 Important Things You Should Do
2. Quit Smoking
In addition to increased risk of lung cancer, smoking has another consequence you should be wary of: it hinders your efforts of getting pregnant, making the process last for much longer, as shown by ASRM. At the same time, smoking has been shown to increase the risk of miscarriage or premature birth, and even cause low birth weight babies.
If you're wondering how to get pregnant faster, make sure to quick smoking, both yourself and your partner.
3. Stop Taking Birth Control Pills
If you're trying to get pregnant, you'll want to ditch the birth control pills, as they are probably making it difficult for you and your partner to conceive. It's not enough to stop a few days before you actually try to get pregnant, as it might take a few months for your periods to get back to normal, and your ability to conceive to be restored also find out can you get pregnant with precum.
Wait a few months after ditching birth control methods before you hop into bed, otherwise you'll spend a lot of time with no success.
4. Skip the Lube
If you're dealing with vaginal dryness, then using lube may seem like a great way to ease penetration — but not when you're trying to conceive. Researchers at the Queen's University in Belfast have proven that many lubricants can affect the motility of sperm — that is, its ability to swim through the vagina to the egg. If you want to get pregnant fast, skip the lube, or your efforts will be majorly hindered.
5. Drink Just One Cup of Joe Every Day
Did you know that drinking coffee can make it difficult for you to conceive? That's right, your cup of Joe may actual work against you when it comes to pregnancy, and its effects are amplified if you drink more than four cups a day. But this doesn't mean you can't drink just one cup of the black stuff in the morning — as long as you keep your caffeine intake under 250—300mg a day, you'll be fine. But to be safe, try taking in less than 200mg every day!
Choose a decaffeinated sort of coffee, or top your cuppa with milk foam to keep the caffeine content low, and make your drink tastier.
6. Flush Out Nasty Toxins
A detox diet will be excellent for flushing out bad toxins from your body, and ensuring that your body is perfectly healthy — and ready — for pregnancy. Aside from quitting smoking and cutting back on caffeine, you should try eating less sugar and fats, and eating more fruits and vegetables. If at all possible, try not to drink any kind of coffee when you're on a detox diet, as caffeine will dehydrate your body. Drink as much water as possible to help flush out toxins, and avoid getting dehydrated at all costs.
Quick tip: Eat leafy green veggies as their water content is much higher as compared to the rest. Natural homemade juice, as well as sugar-free fruit salads, will make great fresh desserts.
7. Try to Relieve Stress
Building up stress is never good, and can actually make it more difficult for you get pregnant. To ensure that you're always as stress-free as possible, try exercising at least 10-20 minutes every day, and do anything that keeps you relaxed — e.g. watch a fun video, take photos, go out for a cup of green tea (great for detox as well!), or read a good book. Another good way to relieve stress is keeping a journal — write down your thoughts and memories, and you'll instantly feel relieved!
Read also: Tips for Getting Pregnant